7) TELETRASPORTO
"Non riuscirò mai ad andare in America per vedere ogni luogo di ogni serie tv che seguo."
Louisiana, Albuquerque, Boston, Seattle. Tante sono le città americane di cui ci siamo innamorati guardando le vicende dei nostri personaggi preferiti. Eppure siamo in Italia, i soldi sono pochi e quei posti per noi potrebbero restare un'illusione. Non le visiteremo mai, oppure semmai riusciremo nell'impresa, una potrebbe anche capitare. Ma noi non ne abbiamo mai abbastanza, vogliamo vederle proprio tutte. E con esse tutti i set, anche finti. L'appartamento di New Girl, il salotto di The Big Bang Theory, il Central Perk di Friends e così via. Insomma proprio tutti. In questi casi un sano e sempreverde teletrasporto farebbe al caso nostro. A prescindere, a detta di molti, è uno dei poteri più fighi di sempre. Ma nel nostro mondo sarebbe davvero il massimo.
Il ragazzo che riesce a visitare tutti i set.
"Nulla sarà come prima, mi sono ritrovato all'interno di Los Pollos Hermanos, e tra 5 minuti posso andare da Meredith Grey, a Settle dall'altra parte dell'America. E perché no, a Londra da Sherlock."
Il ragazzo seduto sul divano.
"E qui è dove ogni mattina mi sveglio. Nella mia vita andrò a vedere il bar dei Cesaroni al massimo."
8) GUARDARE IL FUTURO
"Cosa sto facendo della mia vita?"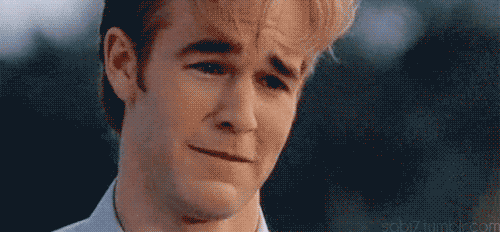 Mettiamoci una mano sul cuore e promettiamo di dire la verità, solo la verità. Quante volte ci siamo fermati, tra un episodio e l'altro a pensare "ma il tempo sta passando, inesorabilmente, mentre io continuo a guardare serie tv il mondo va avanti"?!
Sì, è così. I sensi di colpa di tanto in tanto ci fanno compagnia, pronti a metterci ansia, un'ansia strana. E visto che non avremo il super potere della super-ansia, dobbiamo desiderare e sperare in un'altra abilità. Che ne dite di aprire una finestra sul vostro futuro? Così, giusto un'occhiatina, per capire che fine faremo e in caso di esito negativo, cercare di cambiare le cose prima che sia troppo tardi. Continueremo a guardare serie tv, imperterriti, ma quanto meno avremo dei fatti compiuti davanti agli occhi.
Apertura finestra sul proprio futuro.
"Oh mio Dio, ma il guardare serie tv diventerà un vero e proprio lavoro. Ma guardatemi saremo miliardario."
Oppure: "No, aiuto, sono obeso, su un divano a guardare lo spin-off del sequel della serie tv ispirata a Game of Thrones. No, torno nel presente e cerco di dare una dritta nella mia vita!"
Non-apertura finestra sul proprio futuro.
"Sono un fallito. Inizio un episodio. Morirò su questo divano, in pigiama. Guardo un altro episodio."