14) Suburgatory

Una commedia leggera che però spiega in maniera simpatica il significato dell'amore, che non sempre è semplice o romantico. Un padre e una figlia, George e Tessa, che si trasferiscono in un posto completamente diverso da New York. Tralasciando il sentimento che c'è tra i due protagonisti della Serie, la caratteristica principale di Suburgatory sono i rapporti particolari che vivono questi due personaggi. George si innamorerà di una donna dall'aspetto non proprio semplice che se esteriormente può sembrare poco profonda ma che risulterà essere tutto il contrario. Tessa invece non è proprio una ragazza femminile, viene spesso definita "maschiaccio" soprattutto per il suo modo di vestire. Lei invece si fidanzerà con un ragazzo che non sembra proprio essere una cima. Suburgatory ci insegna quanto l'amore sia cieco.
15) Sex and the city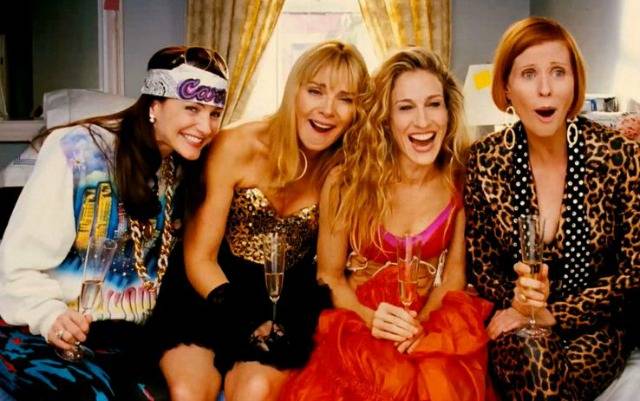 Impossibile non citare una Serie Tv come Sex and the City che ha nell'amore il suo fulcro. Un gruppo di amiche che passa molto tempo insieme. Tempo impiegato a parlare proprio delle loro relazioni. Ognuna diversa dall'altra, ognuna con delle caratteristiche molto particolari e con il loro genere di uomo. In Sex and the city troviamo molte relazioni che rimarranno nel cuore di tutti e così come per Grey's Anatomy il web è pieno di sue citazioni. Carrie, Charlotte, Miranda e Samantha, quattro donne eccentriche piene di consigli sull'amore, perciò uomini, prendete appunti, potrà esservi utile.