Netflix è disceso su di noi come una presenza salvifica, rendendo la visione di Serie Tv – o in gergo tecnico, il binge watching – un processo lineare e assolutamente senza sforzo.
Senza alcun dubbio un'idea vincente su tutti i fronti, che nata come servizio di noleggio, ha saputo cavalcare l'onda ed evolversi stando al passo con i nuovi metodi di fruizione di prodotti multimediali. Ora che ce l'abbiamo anche noi non sapremmo davvero come fare senza!
Netflix è uno scrigno di contenuti di qualità, molti dei quali originali, e dà sempre più prova di vederci davvero lungo, almeno in campo seriale; pensiamo solo all'acquisto dei diritti di Breaking Bad e alla produzione del suo spin-off, Better Call Saul, al revival di Una mamma per amica e all'acquisizione di Black Mirror. Netflix sembra proprio sapere quali carte giocarsi nell'individuare il vero potenziale delle serie che magari hanno avuto sfortuna con il loro network. Come appena accennato, infatti, non è un caso isolato che abbiano salvato una Serie Tv per condurla al proprio "porto sicuro".
Noi, dopotutto, conosciamo tante – troppe – serie dal destino avverso, che si sono concluse prematuramente rispetto a ciò che promettevano. Alcune di esse sarebbero materiale perfetto ad essere salvato e riportato in auge da Netflix.
In the Flesh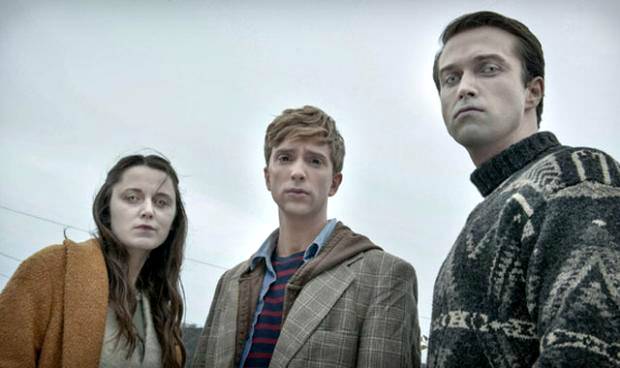 Ci troviamo in territorio inglese, con questa serie TV composta da due stagioni e andata in onda su BBC3. In the Flesh è stata cancellata nel gennaio 2015, dopo varie incertezze su un possibile rinnovo e la decisione definitiva della rete di investire su nuove serie.
La questione fondamentale sta nel modo in cui si è conclusa questa serie, ovvero con un cliffhanger piuttosto fastidioso da contemplare se si considera che potremmo non sapere mai come si sarebbe evoluta la vicenda.
Ma per chi non conosce In the Flesh, si tratta di un drama sugli zombie, ma non alla The Walking Dead. Infatti questa serie parla di un risveglio dei morti, che vengono curati e reinseriti nella società; la serie si focalizza sulle vicende del villaggio di Roarton. Interessanti sono le dinamiche che si vengono a creare all'interno di una società ora divisa, e che ad uno sguardo più attento non sono molto lontane dalla realtà.
Ebbene, ci hanno lasciato a bocca asciutta, ma non sarebbe perfetto se Netflix ci venisse in contro? In fondo è un genere che manca nel catalogo, e la qualità di regia e scrittura di questa serie TV è tutt'altro che mediocre.