L'estate è un periodo un po' strano per chi, come noi, è un serial addicted; le nostre fidate puntate che ci hanno emozionato e distratto durante l'inverno piano piano ci portano a sbrogliare le matasse narrative verso una serie di finali di stagione ma, come un buon libro, ci lasciano in posizione fetale senza più saper cosa fare di tutte le ore libere che ci rimangono. Certo l'estate è l'icona delle vacanze, del mare o della montagna o ancora – per chi ha voglia di scoprire – di città storiche o moderne.
Ma non sempre possiamo scappare dalla nostra vita quotidiana, dagli esami o dai lavori oppure a volte semplicemente non vogliamo rinunciare ad un circolo vizioso di puntate notturne o maratone con gli amici. O ancora è un'ottima occasione per recuperi delle serie in cui purtroppo s'è rimasti indietro. Ma se si vuole iniziare qualcosa di nuovo, la stagione estiva è spesso poco soddisfacente..
Di quando in quando però, ci vengono regalate delle perle come Mr. Robot o Orange is the New Black che ci rinfrescano dalla calura estiva, serie che ora aspettiamo dall'anno scorso.
Quest'estate sarà in grado di regalarci nuove serie che ci faranno stare con il fiato sospeso fino all'episodio successivo? o, nel caso di Netflix, per tipo cinque minuti perché tanto è difficile resistere di più? Non esitando oltre, ecco 10 serie che potrebbero esaltarci quest'estate!
1- Preacher, 22 maggio
Una stagione da dieci episodi di AMC, tratta dal fumetto omonima di Garth Ennis e Steve Dillon. Dominic Cooper interpreta Jesse Custer, un predicatore del Texas che è stato posseduto da creature sovrannaturali chiamate Genesis, facendo vacillare la sua fede.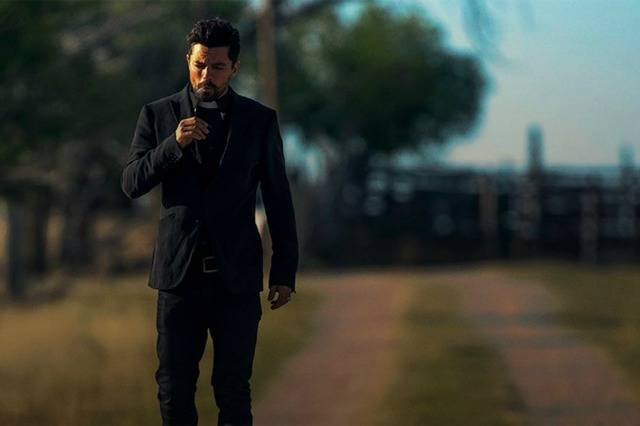 Il protagonista, insieme alla sua ex e ad un alcolizzato vampiro irlandese, parte per un viaggio in cerca di Dio – letteralmente – attraverso l'America. Dal trailer vediamo paesaggi del sud degli USA affiancati a tanti, tanti pugni…
2- Outcast, 3 giugno
Outcast è anch'essa una serie drammatica-horror tratta dai fumetti omonimi, questa volta di Robert Kirkman – disegnatore tra l'altro di The Walking Dead – e prodotta da Cinemax. La prima stagione è iniziata di recente e la serie è già stata rinnovata per la seconda stagione.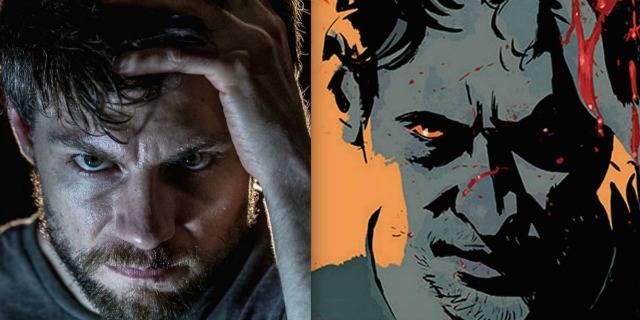 Parla di Kyle Barnes (interpretato da Patrick Fugit), un ragazzo che sin da quando era bambino, si trova ad avere a che fare con visioni demoniache. La critica è rimasta piacevolmente soddisfatta.. e voi?