Provare a spiegare quel che Scrubs è stato per un'intera generazione non renderebbe l'idea. La sitcom di Bill Lawrence rimane ancora oggi uno dei prodotti più completi nel mondo delle serie tv.
Il finale dell'ottava stagione è volutamente aperto proprio per far capire allo spettatore che conoscere il futuro non è necessario. Ma noi parte di quel futuro lo conosciamo, anche se è difficile ammetterlo.
Perché con le sue nove stagioni (Med School sarà fondamentale per costruire la nostra suggestione), i 181 episodi e l'infinità di personaggi e relazioni ci regalano una forte base per farci una domanda: e se il Sacro Cuore fosse ancora oggi… il Sacro Cuore?
Sappiamo tutti che non è possibile rivedere l'ospedale ai giorni nostri (o forse sì, come abbiamo detto qui), ma andiamo ad analizzare dove potrebbero essere i personaggi nel 2020 e che fine hanno fatto gli attori nel corso degli anni.
Scrubs: dove eravamo rimasti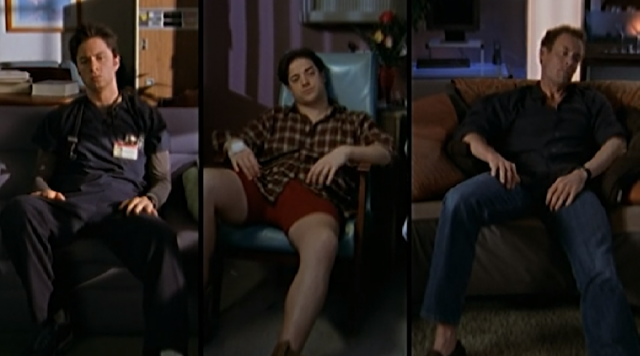 Alla fine della stagione 8, la situazione è questa:
– Il Dottor Cox è diventato primario di medicina del Sacro Cuore e ha avuto due figli con Jordan.
– Turk è diventato responsabile di chirurgia, continua a lavorare al Sacro Cuore con Carla. I due hanno una splendida figlia.
– Il Dottor Kelso lavora come sostituto medico.
– J.D. convive con Elliot, ha lasciato il Sacro Cuore e lavora come direttore sanitario in un ospedale più vicino al figlio.
E, per chi non avesse visto Med School, alla fine della nona ci troviamo così:
– Il Sacro Cuore si è trasformato in un policlinico universitario.
– Cox, Kelso e Turk insegnano all'Università.
– Enid, la moglie di Kelso, è morta.
– Turk e Carla hanno una seconda figlia.
– J.D. ed Elliot si sono sposati e aspettano un figlio.
– Lucy, Drew e Cole, studenti al Sacro Cuore, hanno finito il semestre e continuano a studiare per la loro carriera.

Zach Braff e Sarah Chalke – J.D. ed Elliot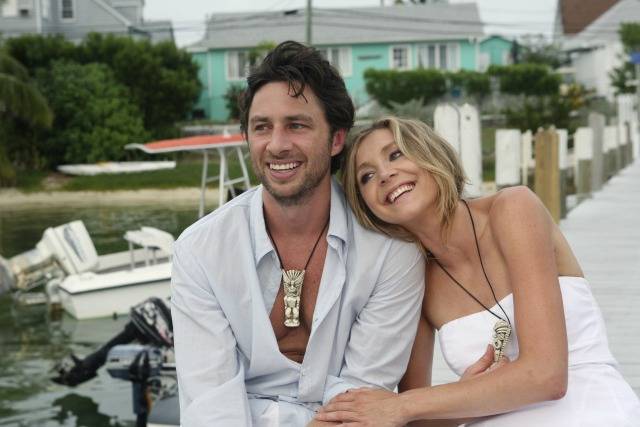 Il protagonista di Scrubs non è sposato, ha avuto una relazione dal 2009 al 2014 con la modella Taylor Bagley e attualmente frequenta l'attrice Florence Pugh.
Sarah è fidanzata con Jamie Afifi dal 2003 e da pochi anni ha avuto la seconda figlia.
La carriera di Zach è andata avanti con 4 film tra cui Wish I Was Here, che ha anche diretto. È stato inoltre protagonista di Alex. Inc di cui è anche uno dei produttori, cancellata dopo una sola stagione.
La Chalke ha recitato principalmente in How I Met Your Mother nei panni di Stella. Poi qualche apparizione in Friends from College, Cougar Town, Mad Love e il ruolo da doppiatrice in Rick and Morty.

Nella serie 10 anni dopo: se volessimo immaginare come sarebbe J.D. oggi, sarebbe semplice immaginarlo come primario al Sacro Cuore. O meglio: in dirittura d'arrivo per il posto. Il nostro protagonista si era allontanato dall'ospedale per avvicinarsi al figlio, ma con Sam quasi adolescente e un posto da primario quasi libero (cosa che approfondiremo tra poco) avrebbe potuto riprendere il posto al Sacro Cuore per stare vicino a Elliot anche sul lavoro dopo la gravidanza. E per concludere il "triangolo" Kelso-Cox-J.D. che abbiamo visto evolversi in tutti gli anni di Scrubs tra passaggi del testimone e maturazione dei protagonisti.
John C. McGinley e Christa Miller – Cox e Jordan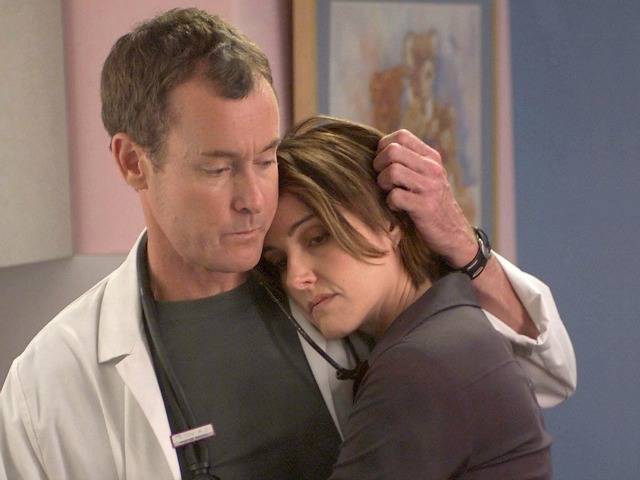 L'interprete di Perry Cox è sposato dal 2007 con la moglie Nichole, ed è un ambasciatore molto influente nella comunità delle esigenze speciali.
Ha proseguito la carriera comparendo in Ground Floor, Chicago P.D. e vari film.
Christa Miller è sposata col produttore di Scrubs, Bill Lawrence. Ha lavorato principalmente in Cougar Town (serie conclusa alla perfezione, come raccontato qui), un'altra importante sitcom diretta dal marito.
Nella serie 10 anni dopo: il futuro di Cox e Jordan si può immaginare usando quel che la serie ci ha insegnato. Perry è nato nel 1960 e l'età di pensionamento da primario del Sacro Cuore è di 65 anni. Dubitiamo che dopo l'errore fatto con Kelso il consiglio non presterebbe di nuovo attenzione alla cosa, e questo lascerebbe solamente altri 5 anni di lavoro a Cox, sempre che non si ritiri prima. Jordan potrebbe trovare anche lei lavoro in Università con una cattedra più incentrata sulla burocrazia ospedaliera.
Ken Jenkins – Bob Kelso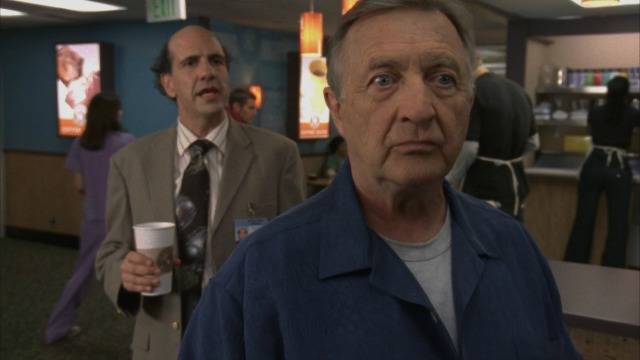 Gli anni successivi a Scrubs sono stati più calmi per Jenkins, che prima di iniziare la serie era visto come il collega più famoso del cast. Oltre ad apparire sporadicamente con Jordan in Cougar Town, lo ritroviamo per due episodi anche in Una serie di sfortunati eventi.
È ancora oggi sposato con Katharine Houghton, con la quale festeggerà i 50 anni di matrimonio.
Nella serie 10 anni dopo: per il cinico ex primario dal cuore d'oro, possiamo immaginare che, quasi ottantenne, abbia smesso di insegnare. Dopo la morte di Enid lo abbiamo visto trasferirsi nel suo nido d'amore in un dormitorio dell'ospedale, e divertirsi di tanto in tanto pagando qualche accompagnatrice. L'età avanzata ma non troppo ci fa immaginare un Bob ancora vivo e arzillo data l'interpretazione di Jenkins anche in Cougar Town. Il suo ruolo da nonno del gruppo potrebbe diventare fondamentale nell'aiutare J.D. quando dovrà prendere il posto di Perry come primario, per poi godersi l'amicizia con Cox quando saranno entrambi in pensione.
Donald Faison e Judy Reyes – Turk e Carla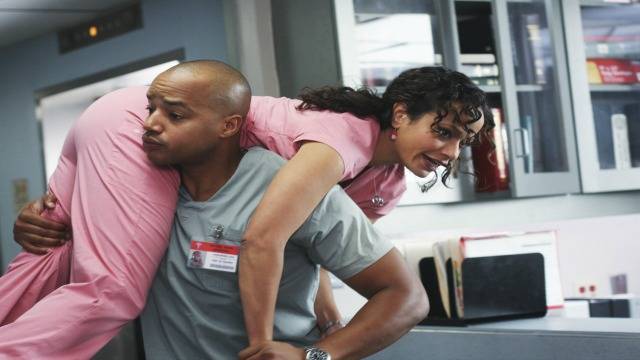 Faison è attualmente sposato con CaCee Cobb, dalla quale ha avuto 2 dei suoi 6 figli.
Judy Reyes è fidanzata con George Valencia, dal quale ha avuto una figlia.
Dopo Scrubs. l'orso bruno di J.D. ha lavorato in qualche serie tv come The Exes, Emergence, ma soprattutto in film tra cui Kick-Ass 2 e Wish I Was Here, diretto dal grande amico Zach Braff.
Judy ha recitato in Devious Maids nel ruolo della domestica Zoila, e attualmente in Claws oltre a varie apparizioni sporadiche.
Nella serie 10 anni dopo: il futuro della coppia in Scrubs sembra molto lineare. Dieci anni dopo immaginiamo Turk e Carla ancora sposati che crescono le loro bambine e lavorano entrambi al Sacro Cuore. Carla potrebbe aver ottenuto una cattedra per qualche corso universitario come il marito. Di sicuro con un J.D. tornato al Sacro Cuore, le dinamiche con Turk sarebbero le stesse di sempre, e vedere entrambi responsabili dei loro settori porterebbe avanti la rivalità lavorativa che hanno dimostrato di avere negli anni.
Kerry Bishé, Dave Franco e Michael Mosley – Lucy, Cole e Drew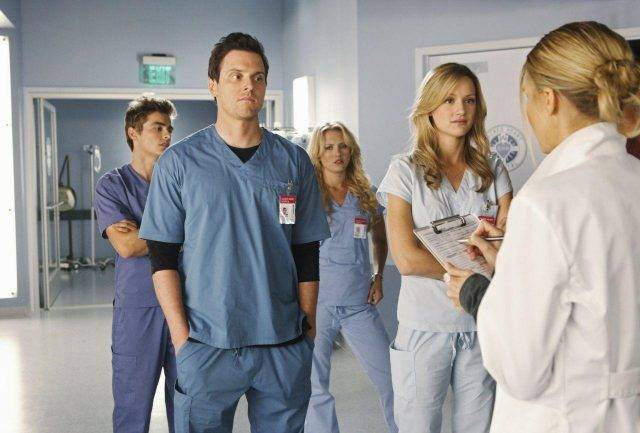 I tre personaggi principali della stagione 9 hanno un discorso completamente a parte.
Avendo recitato per solo pochi episodi, i tre attori hanno i loro ruoli più famosi al di fuori di Scrubs.
Kerry ha recitato in svariati film e in Halt and Catch Fire come serie tv. È attualmente fidanzata con Chris Lowell.
Michael ha recitato in svariate serie tv tra cui Sirens, Ozark e varie apparizioni singole, alle quali ha aggiunto svariati film tra cui Peppermint.
Dave Franco è ovviamente quello più famoso dei tre: ha recitato nel ruolo di Jack Wilder nei due Now You See Me, in Nerve, il recente 6 Underground, Cattivi Vicini e molti altri film.
Nella serie 10 anni dopo: i personaggi di Scrubs più cambiati nel corso di questo decennio immaginiamo essere proprio loro. Dopo i 4 anni di medicina e i 4 di specializzazione, immaginiamo il gruppo di giovani che ha iniziato a lavorare da più o meno due anni al Sacro Cuore. Vogliamo provare a immaginare dove? Per differenziarci da quello che abbiamo sempre visto in Scrubs, sarebbe veramente interessante vedere Lucy intraprendere il percorso pediatrico: si è sempre dimostrata premurosa e la stagione 9 ci scherza sopra più volte. Drew potrebbe diventare "il nuovo J.D." dell'ospedale: lo abbiamo visto tenere testa sia a Cox che a Denise, è determinato, bravo, e sarebbe un ottimo dottore. Per Cole, dopo il brutto episodio che ha affrontato nella nona stagione, sarebbe interessante vederlo specializzarsi come dermatologo.
Questi dieci anni sarebbero inoltre un banco di prova per i tre agli occhi del pubblico, che avrebbe potuto affezionarsi al nuovo gruppo se li avesse visti per più tempo.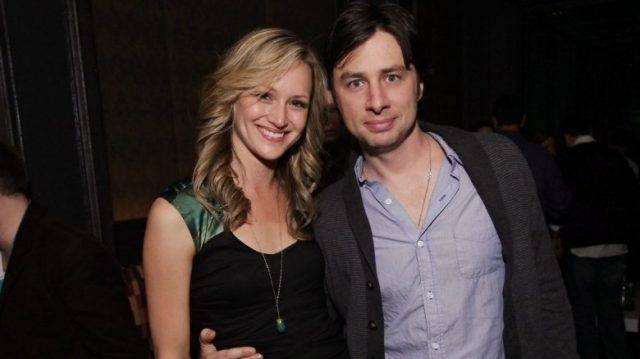 Purtroppo tutto quello che abbiamo immaginato rimane un sogno. Un sogno che Bill Lawrence e il cast sarebbero disposti a farci vivere con un film a cui hanno accennato più volte e che il pubblico attenderebbe con ansia.
Scrubs non è mai uscita dai cuori degli spettatori e mai lo farà, e come ci ha insegnato: chi lo sa cosa ci riserva il futuro?