La genialità a volte cammina di pari passo con le nuove mode che dominano la scena. Di recente il tema della morte e dell'aldilà è diventato protagonista di alcune delle ultime serie tv. Ne abbiamo avuto un esempio con Russian Doll, in cui il personaggio principale è costretto a vivere in un loop temporale che si ripete dopo ogni morte. O ancora in After Life, in cui il tema del lutto e della perdita è al centro della narrazione.
Pare che discutere dell'aldilà sia diventato l'oggetto preferito dei registi che, spesso, utilizzano tale elemento per dare una svolta alla storia o come tema indiscusso dello show. Noi spettatori, d'altronde, siamo costantemente alla ricerca di qualcosa di straordinario e inusuale, capace di sorprendere e infondere un senso di sicurezza. E spesso il tema dell'aldilà diventa quel quid capace di incollarci per ore davanti allo schermo. Essendo un concetto astratto, indefinito, può essere infatti descritto in molteplici modi e tutti tra loro originali.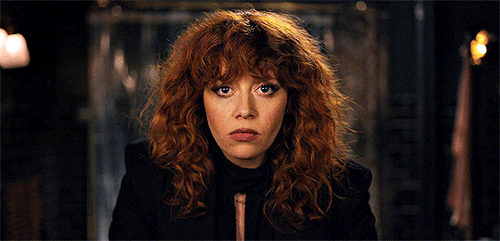 In Russian Doll, Nadia (la protagonista interpretata da Natasha Lyonne) rivive il suo trentaseiesimo compleanno in continuazione. La morte non le concede la pace eterna, né il Paradiso o l'Inferno. È costretta a rivivere la sua dipartita, rivelando un messaggio più profondo di quello che potrebbe sembrare: morire è più semplice di quanto si possa immaginare. Vivere, al contrario, è difficile, e proprio per questa ragione è importante sbrigare tutte le faccende in sospeso, qualunque esse siano. Concedersi il lusso di viverla questa vita sembra ormai un'utopia. Ci dimentichiamo di essere delle persone con dei bisogni perché crediamo che esista qualcosa più importante della nostra felicità, del nostro benessere.
Ci accontentiamo della sopravvivenza, caratterizzata dall'abuso di tecnologia e dallo stress quotidiano.
Quel che serie tv come Russian Doll vogliono mostrare è, probabilmente, quanto sia effettivamente spaventoso lasciarsi andare alle emozioni. Le stesse che per anni abbiamo soffocato e represso, le stesse che fremono per venir fuori. Il perdono, la compassione, l'altruismo sembrano oggi inesistenti ed è in questi casi che alcuni show riescono a fare la differenza. L'obiettivo degli autori di The Good Place, per esempio, è quello di mostrare quanto possa esser semplice fare la cosa giusta anche se sembra esser troppo tardi. In questa serie tutti i personaggi sono d'altronde già morti e il setting della storia è proprio l'aldilà.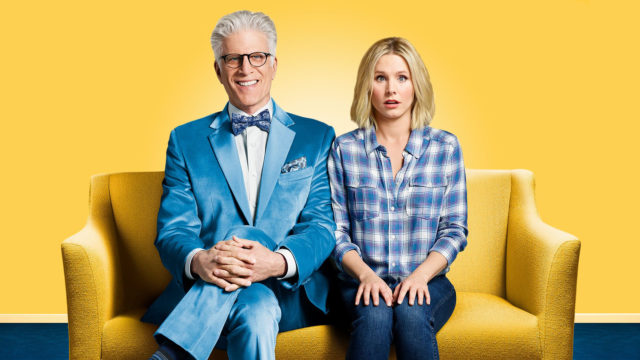 Nella recente Miracle Workers, invece, assistiamo a un capovolgimento dei ruoli. Sembrerebbe semplice descrivere il Paradiso e persino la figura di Dio in uno show. Basterebbe realizzare una dimensione perfetta dominata da un protagonista all'altezza di tale livello. Eppure in Miracle Workers le cose si evolvono diversamente, perché ci ritroviamo in un aldilà disastroso con a capo un Dio egocentrico ed egoista e un mucchio di angeli imbranati. La vita non è semplice, e in questa serie sembra non esserlo nemmeno l'aldilà. Assistiamo a una specie di metafora del mondo contemporaneo in cui la Terra affronta dei seri problemi e non esiste nessun altro disposto a risolverli, se non noi.
Forse ormai il tema dell'aldilà è così diffuso perché è ciò di cui abbiamo bisogno oggi.
Pensiamoci un attimo: siamo circondati dall'odio e dalla violenza ventiquattro ore su ventiquattro. Non vediamo l'ora di sdraiarci e accendere la televisione o il computer, per rilassarci davanti a qualche serie tv. E se quest'ultime parlano persino di morte e di una vita dopo essa, ne siamo attratti, diventiamo curiosi. Probabilmente perché ci rasserena l'idea che, effettivamente, qualcosa possa esserci dopo la nostra gita su questo mondo. L'idea di meritarci un piccolo paradiso, una vacanza eterna idealizzata secondo i nostri gusti pare terapeutica, piacevole.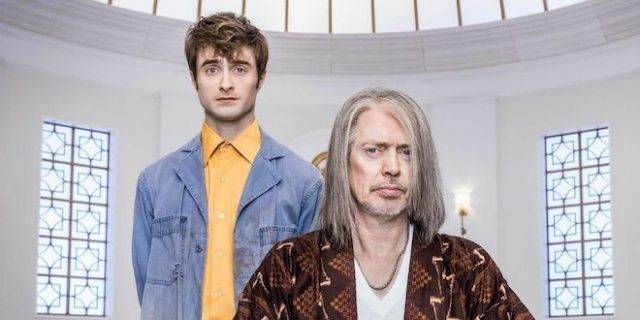 Pensiamo che l'aldilà sia il posto in cui vanno le persone che se lo meritano, che esista un concetto di giustizia capace di estendersi persino oltre la morte. E questa convinzione ci accompagna per tutta la vita come una certezza di cui non saremo mai sicuri al cento per cento: però è lì, non si estingue. Serie tv come Russian Doll, The Good Place e Miracle Workers sono originali e la morte e ciò che ne segue non è l'unico elemento che hanno in comune. Riescono a intrattenere, a divertire e persino a far emozionare. Sono show ideati per dare un'idea "realistica" di un qualcosa che è puramente ideale. L'obiettivo è spesso quello di trasmettere dei messaggi e delle morali da attuare nel mondo reale. Perché nonostante il protagonista assoluto sia proprio l'aldilà in queste serie si raccontano storie di personaggi incasinati tanto quanto noi, vivi e vegeti.
Si mascherano le imperfezioni di un qualcosa che teoricamente dovrebbe rappresentare la perfezione, così come noi mascheriamo le nostre pecche.
E se persino in un Paradiso fittizio Dio e i suoi angeli fanno degli errori ci viene spontaneo ammettere che nel detto "tutto il mondo è paese" è incluso l'aldilà. Sullo schermo si rappresentano personalità umanizzate, con pregi e difetti. E piuttosto che raccontare come possa essere una realtà oltre la vita sembra che siano raccontati gli errori che nel quotidiano commettiamo. L'egoismo, la mancanza di empatia, l'indifferenza nei confronti dei problemi altrui sono solo alcuni dei rimproveri trasmessi in queste serie tv. Non tanto per farci sentire in colpa, né perché caratterizzati da un toccante moralismo. Abbiamo l'opportunità di rispecchiarci in personaggi che, tecnicamente, dovrebbero rappresentare l'élite dell'umanità. Ci sentiamo così meno soli, meno maldestri, eppure capaci di cambiare nel tempo.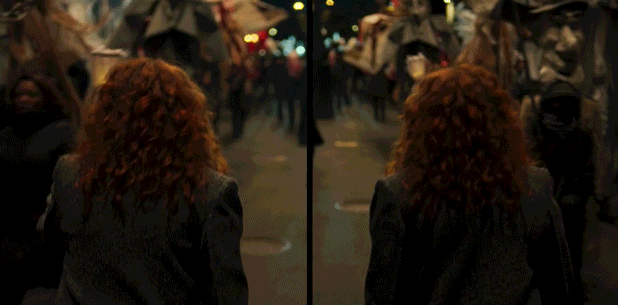 L'aldilà è oggi uno dei temi più diffusi nella televisione, e che sia più una moda o un modo per regalarci dei momenti di intrattenimento non possiamo saperlo con certezza. Ma ciò che accomuna questi show, così diversi eppure così simili, va oltre il semplice idealizzare ciò che esiste oltre la morte. È la ricerca costante di uno scopo, anche banale, perseguibile nonostante le difficoltà. La forza dei personaggi mobilitati a mutare e a trovare quell'obiettivo capace di rendere felici gli altri, e rendere loro, e noi, delle persone migliori.