Nella 2×16 di Young Sheldon, il genio ci ha raccontato un evento piuttosto bizzarro della sua infanzia: quando ha rischiato di far cacciare la sua famiglia dagli Stati Uniti. Questo episodio non sarà stato probabilmente il più utile ai fini della trama e in effetti non ci ha fatto scoprire nulla di nuovo sulla famiglia Cooper, ma l'ho apprezzato molto. 
A Loaf of Bread and a Grand Old Flag ci ha fatto davvero divertire e per questo può essere annoverato tra gli episodi migliori della stagione.
Tutto è cominciato quando a scuola Sheldon ha avvertito un sapore strano mentre stava mangiando il suo sandwich e ha chiamato sua madre per chiedere se avesse cambiato qualche ingrediente. Dopo che Mary gli ha assicurato di aver preparato il suo tramezzino come aveva sempre fatto, il ragazzino ha deciso di andare in fondo alla questione e ha portato il suo pranzo nel laboratorio di scienze. Qui, insieme all'inseparabile Tam, ha analizzato i diversi ingredienti e si è accorto che era il pane ad avere un sapore diverso. Quando è tornato a casa si è assicurato che l'alimento non fosse scaduto e poi ha chiamato la ditta che lo produceva per chiedere spiegazioni e fare un reclamo.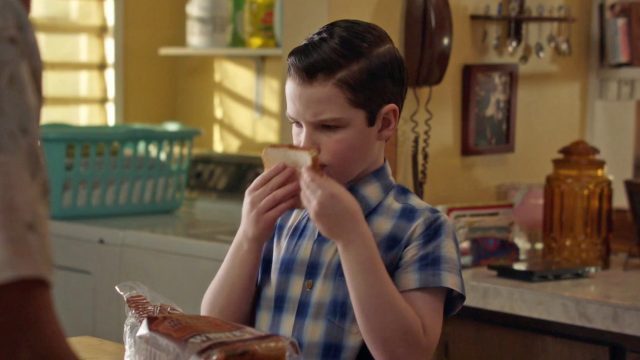 In questo modo ha scoperto che l'azienda che produceva quel pane aveva cambiato le procedure di preparazione per risparmiare. Assolutamente indignato Sheldon ha iniziato una guerra contro quella ditta. Si è piazzato fuori al supermercato insieme a sua nonna con l'obiettivo di raccogliere più firme possibili per protestare contro il consumismo americano. Nessuno però sembrava voler supportare la sua causa e questo lo ha costretto a fare un gesto eclatante: Sheldon ha chiamato i giornalisti di Channel 7 per denunciare l'ingiustizia. Quando la giornalista della televisione locale lo ha intervistato, il ragazzino ha affermato che ci sarebbe voluto un controllo da parte dello Stato per evitare che certe cose accadessero.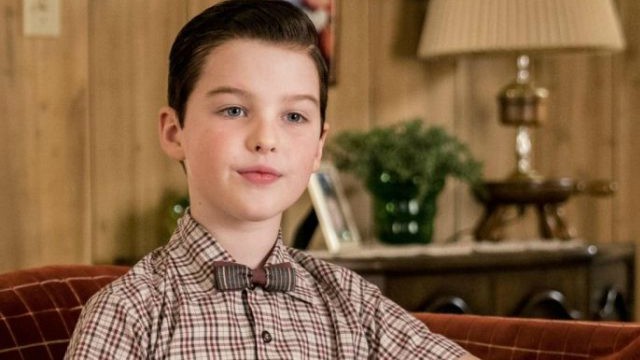 La giornalista gli ha chiesto, dunque, se fosse favorevole a trasformare l'America in un Paese comunista e lui ha annuito. Capirete che per un americano dichiararsi comunista nel pieno della guerra fredda era davvero grave e infatti è scoppiato un putiferio. Non appena è stata trasmessa in televisione l'intervista di Sheldon, i suoi genitori si sono allarmati e hanno messo subito una bandiera americana fuori alla porta di casa.
Ma questo non ha impedito a tutti i loro vicini e amici di cominciare a dubitare di loro e in poco tempo tutti hanno iniziato a crederli delle spie russe.
La vicina di Mary li ha accusati di essere una famiglia di comunisti e ha detto che non avrebbe più fatto giocare suo figlio insieme a Sheldon. Ma anche i ragazzi a scuola hanno cominciato a trattare Georgie e suo fratello come degli appestati. Questa storia ha avuto delle ripercussioni anche sul lavoro di Mary e George: il Pastore Jeff ha smesso di fidarsi della sua più fedele adepta e il padre di Sheldon è riuscito solo con molta fatica a convincere il preside del liceo a non licenziarlo. Connie ha cercato allora di mostrare quanto lei e i Cooper amassero l'America, cantando inni patriottici e sventolando la bandiera a stelle e strisce nel suo giardino.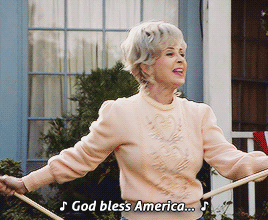 Alla fine è stato George (scopri qui come è cambiato da The Big Bang Theory a Young Sheldon) a risolvere definitivamente la questione: è riuscito a convincere Channel 7 a dargli un breve spazio nel notiziario. Lì ha detto che non solo aveva combattuto per il suo Paese, ma che lo amava profondamente e persino Sheldon ha detto di adorare l'America. Anche se la situazione si era risolta i familiari hanno continuato a tenere il muso a Sheldon per molti giorni.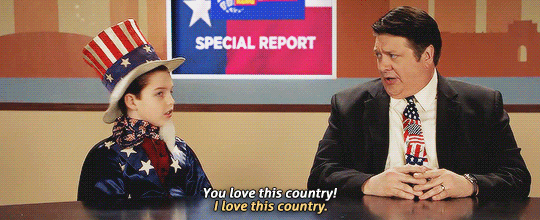 In questo episodio di Young Sheldon è nata anche una strana amicizia tra Georgie e Veronica.
Lui l'ha infatti sorpresa a piangere in corridoio e ha quindi scoperto che aveva rotto con il suo ragazzo. Allora ha cercato di consolarla e l'ha invitata a uscire con lui nel pomeriggio: alla fine avevano entrambi il cuore spezzato e potevano consolarsi a vicenda. Veronica ha quindi accettato di uscire con lui e tra i due è nata una sincera amicizia. È stata lei l'unica a continuare a parlare con lui, anche quando tutti lo credevano una "zecca comunista". Questa amicizia si trasformerà in una storia d'amore? Non lo sappiamo, ma speriamo di sì.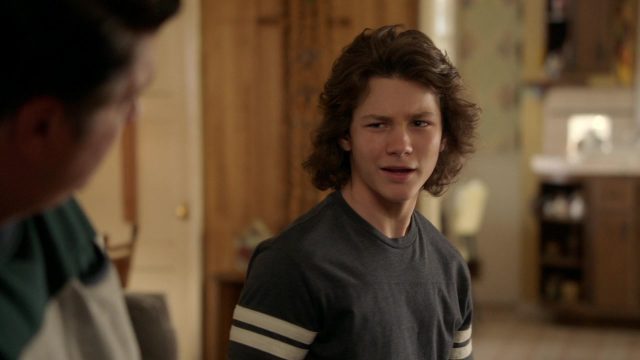 È proprio grazie a puntate come questa che possiamo capire perché la comedy sia stata rinnovata per due stagioni (leggi qui per saperne di più). Questo episodio di Young Sheldon è stato infatti squisitamente divertente e originale. Le scene in cui la meravigliosa Connie si è messa a cantare gli inni americani fuori casa mi hanno fatto davvero ridere a crepapelle. Inoltre ho apprezzato anche il riferimento alla guerra fredda e al periodo storico durante il quale la storia è ambientata. A rendere poi questa puntata indimenticabile è stata la mimica di Sheldon e George. Quest'ultimo personaggio ha mostrato per l'ennesima volta di avere un grande potenziale comico che gli autori avevano ingiustamente sottovalutato nella prima stagione.
Questa settimana Young Sheldon ci ha raccontato un'esilarante avventura della famiglia Cooper di cui non avevamo mai sentito parlare e lo ha fatto in maniera leggera e divertente. Cosa possiamo chiedere di più a una comedy?