# #
Parafrasando Arthur Schopenhauer, The Big Bang Theory è un pendolo che oscilla tra noia e risate stantie. Insomma, non ha davvero più niente da dare, al contrario invece di Young Sheldon.
# #
Ammetto che, all'inizio, pensavo che questo spin off sarebbe stato una mediocre trovata per fare ancora più soldi, sfruttando quella che una volta era una sitcom fresca e originale. E invece mi sto ricredendo: Young Sheldon ha tutto quello che la Serie madre non ha più.
Ma è di The Big Bang Theory che devo parlare in questa sede. Questa 11×07 è assolutamente dimenticabile. A tratti è anche piacevole, eh, ma non resta impressa. E sembra un collage di vecchie trovate. Insomma, è noiosa.
# #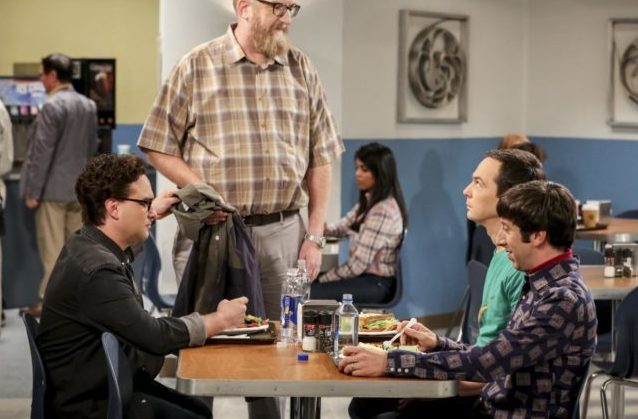 Vediamo quali sono le due storyline principali di questa puntata. C'è Sheldon che viene invitato da un redivivo Bert ad aiutarlo con un progetto di geologia. Ovviamente, Sheldon non considera nemmeno la geologia scienza e declina l'invito, salvo poi correre da lui, quando crede di non essere visto da nessuno. E il progetto non solo lo interessa, ma gli piace proprio. Però la sua spocchia glielo fa perdere. Quando, infatti, Bert in mensa gli restituisce il giubbotto che ha dimenticato nel suo ufficio, Sheldon fa finta di non aver mai lavorato con lui. E Bert lo scarica.
E qui c'è la vera parte divertente. Perché Sheldon si comporta quasi come se l'avesse scaricato Amy. Anzi, nemmeno quando Amy l'ha scaricato ha avuto il cuore così spezzato. Va a implorare Bert di farlo tornare a collaborare con lui, ma scopre di essere già stato rimpiazzato: da Leonard. Che vuole imparare a scaricare Sheldon da Bert. Scena davvero caruccia, anche se comunque già vista e rivista in queste undici stagioni.
L'altra storyline riguarda, invece, Raj. Dopo aver trascinato Howard a vedere il cricket con lui in un bar, incontra l'amica e collega indiana di Bernadette, che qualche puntata fa si erano litigati lui e Stuart. I due scoprono di avere molto in comune e vanno fuori a cena. Ma lì scatta l'incompatibilità: la ragazza vuole una relazione aperta, casuale. E, soprattutto, non crede nell'esistenza delle anime gemelle. Insomma, è un dramma per Raj.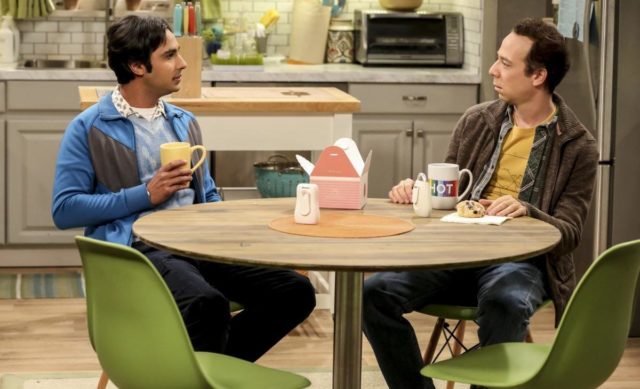 Un Raj che vuole fingere di poter avere una relazione occasionale, ma che viene preso in giro da tutti quando lo dice. Perché, ovviamente, non è credibile. Raj è quello che pensa al matrimonio il secondo dopo aver conosciuto una ragazza, non dimentichiamolo!
Anche Stuart lo sa e passa sopra al "tradimento" dell'amico perché è sicuro che dovrà solo aspettare che Raj faccia un passo falso e mandi tutto all'aria. E gli fa anche capire che succederà presto. E, infatti, Raj pensa di non rivedere più la ragazza dopo la cena, perché lei vuole solo sesso occasionale. Qui c'è un'altra scenetta caruccia, in cui Raj sembra non capire perché dovrebbe continuare a uscire con la ragazza per fare sesso occasionale, ma poi, ragionandoci un attimo, corre di nuovo da lei.
Insomma, puntata assolutamente banale, senza infamia e senza lode, con punte di noia notevoli e qualche risata qua e là.
Decisamente troppo poco per essere The Big Bang Theory.