Il seguente articolo contiene spoiler riguardanti la settima stagione di Orange Is the New Black.
Dopo sette stagioni le nostre ragazze ci lasciano per sempre. Orange Is the New Black chiude i battenti dopo averci tenuti incollati allo schermo per sette emozionanti anni, ora niente sarà più come prima.
Finire una serie, soprattutto se si tratta di un cult come è OITNB equivale a perdere un amico, una parte di sé.
'È solo una serie tv' non vale per Orange Is the New Black, che, esponendoci i problemi delle sue protagoniste, fa un giro più ampio raccontandoci i problemi d'America, ma anche le difficoltà di tutti, nessuno escluso.
La settima stagione inizia da dove ci eravamo lasciati: Piper ora è finalmente libera e con difficoltà cerca di reintegrarsi nel mondo fuori da Litchfield. Alex cerca di mantenere la promessa fatta a sua moglie di rigare dritto e non farsi coinvolgere in situazioni illecite che potrebbero farle aumentare la pena. Taystee dopo la rivolta non è più la stessa, Black Cindy cerca il suo perdono pur sapendo che sarà impossibile e Suzanne cerca di capirci qualcosa nella speranza di far riunire le sue due vecchie amiche.
Maritza è fuori dal carcere, ma non lo sarà per molto. Flaca, Gloria e Blanca, Red, Nicky e Morello, sono ora le cuoche del centro di detenzione per immigrati.
Come già ci era stato introdotto dal finale della sesta stagione, il tema dell'immigrazione diventa qui preponderante, uno snodo fondamentale per le vite delle nostre protagoniste che rivedranno loro stesse in quei volti distrutti dalla disperata lotta verso l'ottenimento della green card.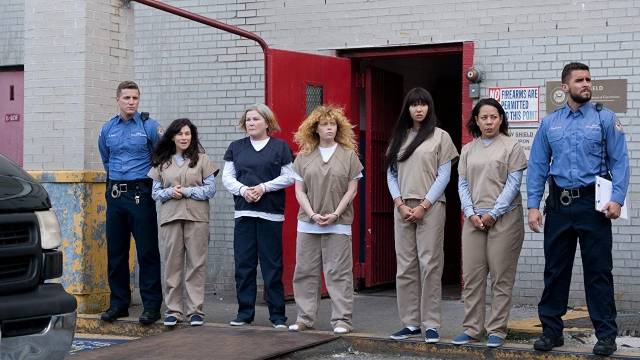 Le ingiustizie sociali, il totale annientamento delle ambizioni e della dignità umana, la corruzione in ogni ambito, le modalità disumane con cui vengono trattati gli immigrati negli Stati Uniti, il sistema giudiziario spesso ingiusto e crudele nei confronti degli oppressi e anche un accenno al movimento #MeToo, la grande rivoluzione di questi anni.
Questi sono solo alcuni dei grandi temi che son stati trattati nella settima stagione con inappuntabile chiarezza e attualità. Viviamo nell'era di Trump, e purtroppo questi racconti non sono solo un escamotage cinematografico, ma realtà su schermo, per quanto triste e incredibilmente ingiusto possa sembrare.
Orange, come i più affezionati di certo sanno, non si occupa solo di temi sociali, ma anche di narrazione della vita comune, di riflessioni sulle relazioni, come nel caso di Alex e Piper che ora dovranno far fronte alla difficoltà di non potersi 'vivere' completamente per altri tre anni, indecise sul destino del loro ora precario rapporto.
L'amicizia è da sempre un altro punto cardine della serie, che ha fatto della sorellanza femminile la sua bandiera. In quest'ultima stagione si creeranno legami inaspettati come quello tra Gloria e Red, vicine l'un l'altra nel reparto di isolamento, intente a tramandarsi le ricette per non impazzire di solitudine. Purtroppo Red soffrirà molto questa condizione, e il suo cambiamento umorale sarà uno dei macigni più duri da mandare giù in questa stagione. 
Orange Is the New Black è una dramedy che nel corso degli anni ha dato sempre più spazio alla sua componente drama rispetto a quella comica; sempre presente, ma oppressa da un dolore che si fa vivo anche negli spettatori che inermi assistono alle ingiustizie che vivono le ragazze di Litchfield.
Un'altra grande sofferenza ci verrà portata da Tiffany 'Pennsatucky', che dopo aver finalmente trovato passione per lo studio, cancellando un po' della sua apatia, si troverà spiazzata dalle evidenti ormai note ingiustizie del carcere.
I rapporti fra Daya e Aleida, poi, si faranno ancora più difficili, un odi et amo con una componente più preponderante di odio.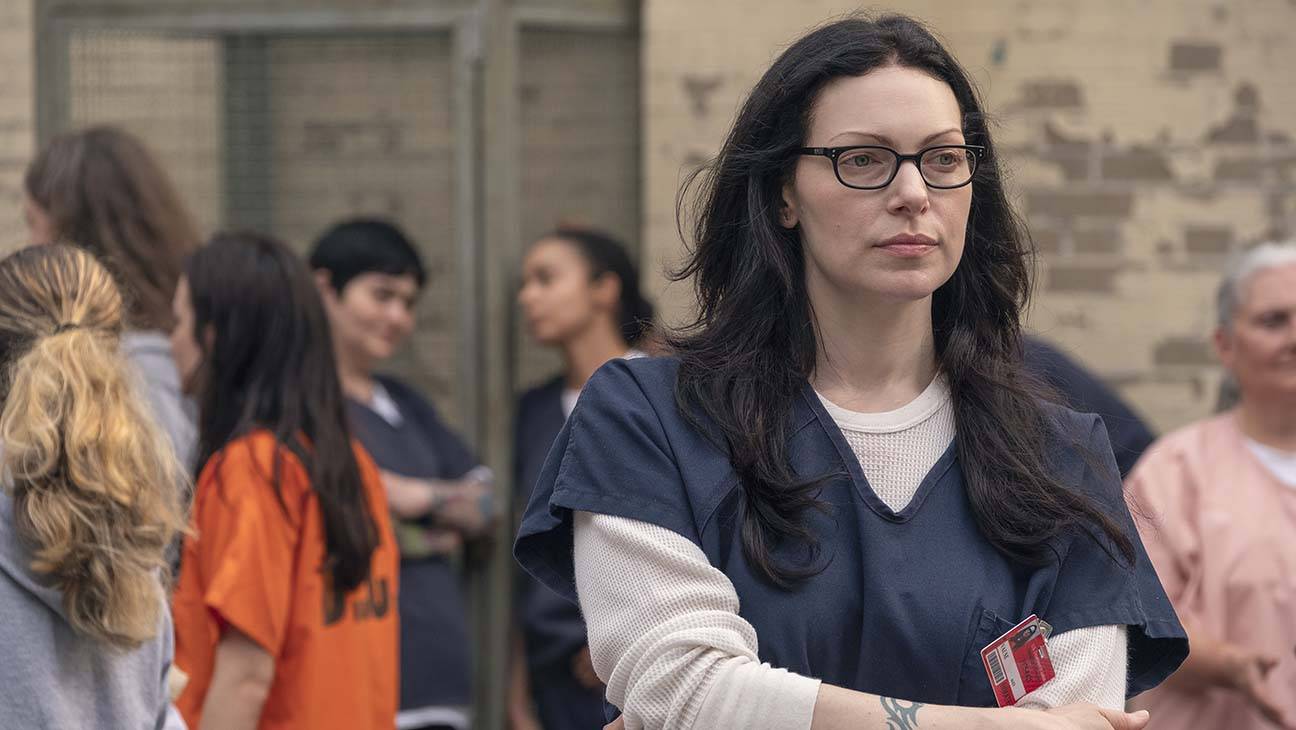 La settima stagione di Orange Is the New Black è struggente. Sia perché è l'ultima ma soprattutto perché fino alla fine niente sembra andare per il verso giusto per le nostre ragazze.
L'ultima puntata ha una durata superiore rispetto alle altre, facendoci ben sperare che tale tempo sia speso per dare a tutte le nostre amatissime protagoniste un meritato lieto fine, ma così non è.
Come già era stato annunciato (qui) quello di Orange è un finale inaspettatamente agrodolce quanto profondamente realistico. La vita non è una fiaba Disney e in quanto tale non sempre le cose vanno come vorremmo. Il lieto fine c'è, certamente, ma non per tutte le detenute di Litchfield.
È duro, è crudele, ma seppur sofferto è un finale lineare con quanto la serie ci ha abituati a convivere.
Pensate un attimo a Poussey, quanto è stata tragica la sua morte? Moltissimo. Ma quanto è stata forte l'onda d'urto che si è generata dopo quel drammatico momento?
È triste, ma questa è la realtà e mai nessuna serie tv ha scavato così profondamente dentro di noi, non facendoci solo dispiacere per le vite dei suoi protagonisti, ma creando un senso di rivalsa comune nei confronti della vita stessa. 
Orange Is the New Black finisce qui e niente forse sarà più come prima.