La "follia" è una condizione mentale dell'individuo tale per cui la parte istintuale prevale su quella razionale. In termini freudiani è il risultato di un processo dialettico tra la parte irrazionale del cervello, l'Es, e quella più razionale, il Super-io. Nel momento in cui una delle due parti prevale in maniera esagerata sull'altra si verifica quel comportamento privo di logica che chiamiamo, appunto, follia. Che diviene, pertanto, un parassita che si insinua in maniera sempre più invasiva, lasciando il vuoto dietro di sè.
Ed è proprio questa condizione permanente e irreversibile, il tema portante della seconda stagione di Legion. Lo si evince sin dalle prime battute della première, quando è la voce profonda e categorica di Jon Hamm a definire il concetto di follia. Ma i monologhi a spezzare la narrazione dell'indimenticabile Don Draper di Mad Men sono soltanto una delle novità di una stagione che si preannuncia più esuberante che mai. Più lisergica, più mindblow. Sul piano visivo, quanto su quello narrativo. E la prima non è che scherzasse da entrambi i punti di vista.
In una Serie Tv come Legion, in cui lo status quo è un'utopia, non sorprende, dal lato narrativo, un altro elemento di rottura rispetto alla prima annata. Melanie, Syd, Ptonomy, Cary/Kerry lavorano ora per la Divisione 3, un tempo nemici, ora alleati contro un male più grande: Ahmal Fahrouk, lo Shadow King. Ed è in questo contesto che la precaria lucidità di David, ritrovato dopo un anno dalla sua scomparsa nel season finale, richiede uno sforzo ulteriore, onde evitare di oltrepassare il confine, che dalla sanità mentale sfoci nella pazzia.
Ma, come abbiamo detto, questa stagione rischia incredibilmente di assumere contorni ancora più lisergici e, in questo senso, la mente non può non andare a David Lynch e a Twin Peaks in particolare.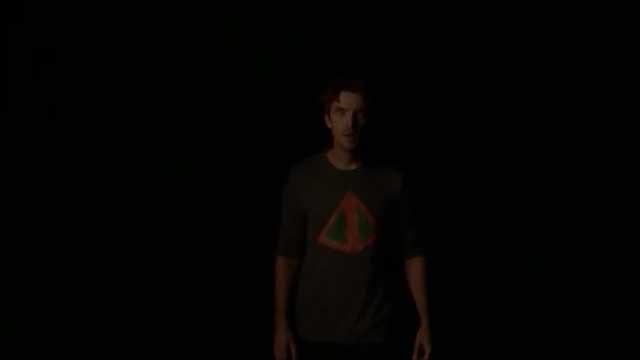 Anche perché è lo stesso Hawley a richiamare dal punto di vista visivo la dimensione onirica di Lynch. In maniera evidente, come quando David appare nell'oscurità, come aveva fatto Dale Cooper nella 3×17 di Twin Peaks (e Fred Madison in Strade Perdute). a segnare il momento in cui il personaggio varca la soglia tra realtà e sogno; allo stesso modo, non può essere un caso la figura quasi virgiliana di Syd all'interno dello stesso sogno, poche scene più avanti, quando appare senza un braccio come MIKE, lo spirito guida di Cooper nonchè nemesi di BOB. E sono riferimenti appena accennati, ma comunque suggestivi, invece, quelli al parassita che Lenny quasi ingurgita e che rappresenta la risultante della bomba nella 3×08 della Serie di Lynch; chissà che anche il Club, in cui avviene la scena più importante della puntata non sia un omaggio al Club Silencio di Mulholland Drive (l'insegna lo ricorda particolarmente).
Questo dà solo in parte l'idea del lavoro stilistico che Noah Hawley, dopo Fargo, sta portando avanti anche con Legion. Se nella prima stagione era la regia (più di ogni altra cosa) a rubare l'occhio dello spettatore, in questa premiére non si può non restare incantati di fronte a una fotografia perfetta, che riesce ad essere concepita come un unicum pur alternando luci psichedeliche a forme geometriche (in particolare vi è una strana ricorrenza dell'esagono) senza soluzione di continuità. Ed è probabilmente proprio questa alternanza di colori a restituirci simbolicamente quello che è il conflitto interiore di David, in bilico tra sanità e pazzia.
O tra fiducia e sospetto, se pensiamo al suo rapporto con Syd.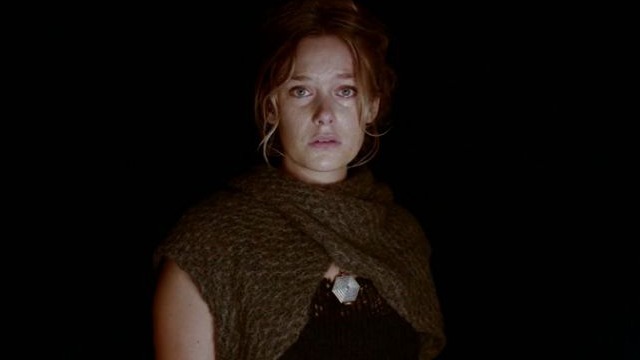 Nella fattispecie questo si sviluppa su due diversi livelli temporali, nella timeline presente e in quella futura/onirica. Nel primo caso vige l'incertezza, una sensazione di straniamento per l'anno di distanza che è tutto da ricostruire, e che si insinua come una barriera tra i due. Nonostante ciò, Syd e David si giurano amore eterno e fanno l'amore (nella dimensione che i poteri di David hanno creato) sulle note di I Would For You dei Jane's Addiction. Il loro primo incontro in questo episodio (Syd che gli chiede: "are you the magic man?"), peraltro, è un rimando alla prima volta in cui si sono incontrati nel loro posto segreto: in quel caso fu David a sussurrarle "I am the magic man".
Nel secondo caso, invece, si parla della già accennata scena del sogno, o di un futuro prossimo, in cui Syd senza un braccio chiede a David di aiutare lo Shadow King a recuperare il suo corpo, e quindi i suoi poteri. Presumibilmente per proteggere la donna che ama, David nasconde l'accaduto alla Division 3 e resta da capire se si tratta di una scena reale o è frutto di un'illusione innescata dallo stesso Ahmal Fahrouk.
Ma veniamo alla scena più importante dell'episodio, una di quelle che saremo destinati a ricordare anche al di fuori di Legion stessa.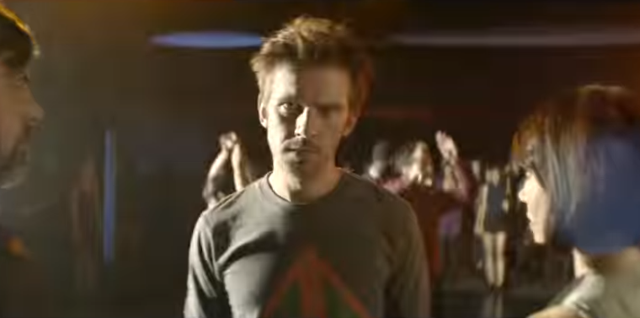 Si parla della Dancing Battle nel Club, tra David e il duo formato da Oliver e Lenny. Una scena visivamente potentissima, in quanto riesce ad essere disturbante e ipnotica allo stesso tempo. Anche questo è un elemento che ricorre spessissimo nella filmografia di David Lynch, basti pensare all'inizio di Mulholland Drive o al finale di INLAND EMPIRE. Tuttavia, nel caso di Legion assume una dimensione simbolica totalmente differente, in quanto è come se volesse edulcorare le scene di lotta, sostituite con quelle di una sfida di ballo che, nel suo no-sense assume sfumature ancora più violente.
Nella prima parte, mentre tutti ballano alla perfezione le goffe movenze di David sembrano suggerire che egli stia perdendo la contesa. Tuttavia, gli ultimi momenti della sequenza si fondono su una bellissima ondata musicale centrata sulla faccia di David. Mentre balla aggressivamente contro Lenny e Oliver, una luce bianca riempie il club, in pieno contrasto cromatico col blu che aveva dominato fino a quel momento. È un momento che sottolinea il potere travolgente di David, pur senza sminuire la presa dello Shadow King su Lenny e Oliver.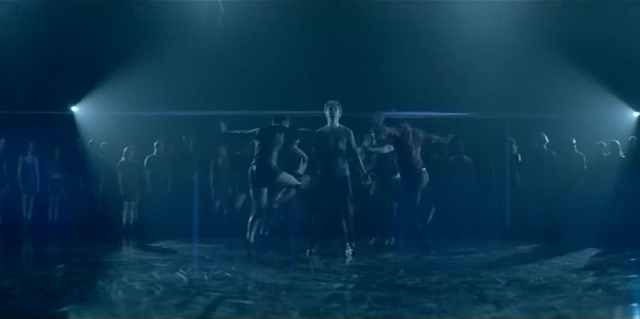 Sapevamo di doverci preparare a tutto in vista del suo ritorno, eppure Legion è comunque riuscita a sorprenderci. Come solo i grandi autori sanno fare, Hawley si prende il coraggio di osare, prendendo una Serie Tv di supereroi e rendendola tutt'altro. Forse la cosa che più si avvicina a Twin Peaks, ma con una propria identità. E questo è il miglior complimento che gli si potesse fare.