"We will be free to accept the life I deserve"
Dopo essermi presa una pausa, eccomi qui di nuovo a recensire la Serie Tv Marvel's Inhumans. L'evento più atteso di questa stagione telefilmica, trasformatosi nell'arco di un paio di puntate in un enorme pastrocchio. Un confuso gomitolo nel quale ci stiamo tutti perdendo.
In questo episodio intitolato "Make way for … Medusa", i nostri Inumani sono ancora dispersi e divisi mentre Maximus è deciso più che mai a eliminare la minaccia della famiglia reale in maniera definitiva. Black Bolt e Medusa trovano degli insoliti alleati mentre Karnak e Gorgon affrontano la nuova situazione sulla Terra in maniera decisamente diversa l'uno dall'altro. La presenza degli Inumani rischia di scuotere le fondamenta della conoscenza umana.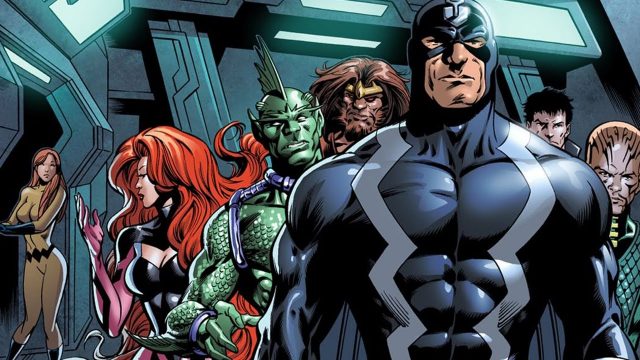 MEDUSA CHI? 
Ricordate la scorsa recensione, relativa ai primi due episodi, in cui non condividevo la fredda accoglienza della critica e pensavo ci fossero tutte le premesse per un prodotto di qualità e allo stesso tempo di intrattenimento? Bene, quelle premesse c'erano eccome, peccato che siano state prese e mandate a monte.
La puntata dovrebbe, per come ci lascia intendere il titolo, concentrarsi sul personaggio femminile principale, Medusa. Una regina, una donna fiera, coraggiosa e innamorata che incarna le caratteristiche della donna avvenente ma per niente stupida, capace di rimboccarsi le maniche e non piangersi addosso. Tratti che l'attrice Serinda Swan accenna soltanto e non si capisce a pieno se sia un'incapacità personale o piuttosto, e questo è il problema a mio parere, una scrittura pigra, inaccurata e superficiale. I flashback sono fini a se stessi, non hanno funzione all'interno della storia perché appunto scalfiscono solo in superficie la storia di Medusa.
Il personaggio si muove all'interno dell'episodio più confuso che altro, senza appeal, senza creare quell'urgente bisogno nello spettatore di uno suo ricongiungimento con l'amato Black Bolt. 
L'ETERNO SECONDO
Non capisco dove si voglia andare a parare con Maximus, dato che un elemento molto importante presente nei fumetti sta venendo completamente snobbato. In sé e per sé, il villain non è male, complice la bravura di Iwan Rheon, ormai abbonato ai ruoli da psicopatico. Il mio timore è che diventi un cliché alla Christoph Waltz.
Maximus ha la mentalità classica dell'eterno secondo, del fratello minore rifiutato da tutti ed incompreso. Una sorta di Loki, senza quella profondità di sentimenti però. 
Nella società inumana, Maximus è un paria, vale meno di coloro che lavorano nelle miniere ed hanno poteri infimi perché lui è solo e semplicemente un uomo e per di più è membro della famiglia reale. Se non fosse per la sua nobile appartenenza, probabile sarebbe stato spedito da ragazzo sulla Terra e questo Maximus lo sa. L'invidia e l'ambizione sono cibo per Maximus che vive costantemente nel desiderio di essere accettato se non addirittura voluto, un desiderio che non trova però realizzazione né da parte della sua famiglia, né addirittura dai suoi sottoposti.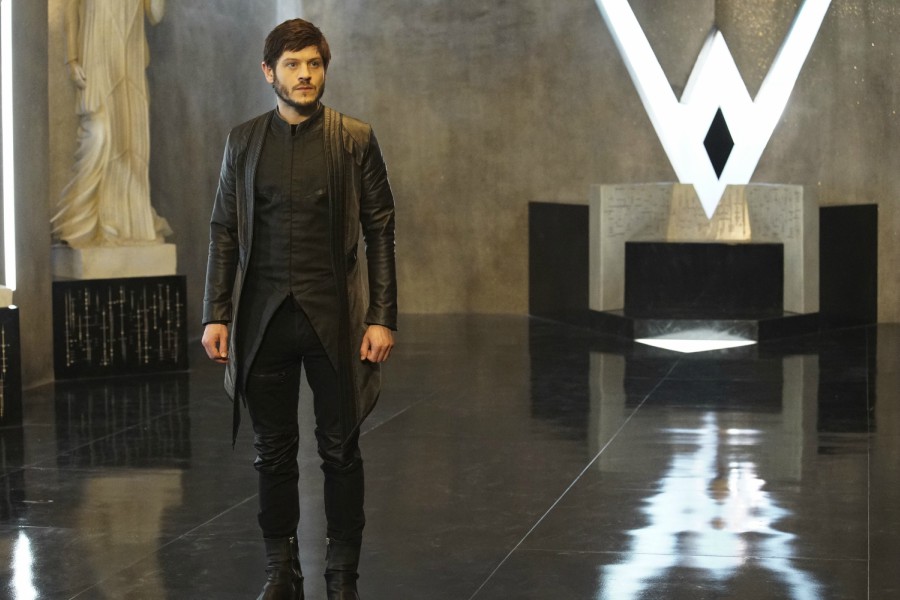 TANTA, TROPPA PIGRIZIA
Black Bolt è l'unico altro personaggio di Inhumans che riesce a salvarsi. Se però nel caso di Maximus è sostanzialmente la bravura del suo interprete a tenere viva l'attenzione, nel caso di Black Bolt è il personaggio che assume un po' di quella tridimensionalità che manca a tutti gli altri. 
Gorgon sceglie la lotta e dopo nemmeno due giorni sulla Terra, chiama "famiglia" i primi cinque surfisti/combattenti che incontra. È tutto un vagare per la giungla senza una meta e fine puntata siamo punto e a capo. Karnak decide invece di stabilirsi e riprendersi e in tutto ciò gli sceneggiatori hanno pensato di inserire un po' di romance gratuito. Maximus vuole prendere il potere educcidere la famiglia reale ma sembra metterci la stessa decisione che ci mettevo io la mattina quando dovevo alzarmi dal letto per andare a scuola.
Una confusione generale dove sembra che a nessuno, né al cast né agli showrunner, freghi qualcosa di Inhumans. Un sontuoso progetto della Marvel che si perde in un bicchier d'acqua perché non è semplicemente riuscito a costruire una storia sensata e coesa. Non si crea empatia, non si creano aspettative o interessi e questo è quanto di peggio una Serie Tv possa proporre.