Attenzione: evitate la lettura se non volete imbattervi in spoiler sulla 7×03 di Game of Thrones
Henry Ford, uno che di successi se ne intendeva, sosteneva che gli errori fossero un'opportunità, utili per diventare più intelligenti. Se si parte da questo presupposto, The Queen's Justice, terzo episodio della settima stagione di Game of Thrones, sembra esser stato scritto da lui. A prescindere dalla menzione, l'affermazione non è poi così originale, seppur fatta da un genio. In fondo, ci insegnano fin da piccoli che sbagliare sia il modo migliore per imparare, ma non tutti apprendono la lezione. Da un errore, infatti, può scaturirne un altro, ancor più pericoloso del primo. E il contrappasso, a quel punto, è dietro l'angolo.
Ogni volta che si utilizza questo termine, il caro Martin sorride. Passano le stagioni, l'Inverno è arrivato e lui non è più impegnato direttamente nella realizzazione di Game of Thrones, ma il modus operandi non è cambiato: ogni morte ha una giustificazione precisa, e spesso le modalità rievocano cinicamente l'errore fatale, manco fossimo tornati alla Divina Commedia. Ne sanno qualcosa Olenna Tyrell ed Ellaria Sand, ultime vittime nel girone infernale di Westeros: Cersei Lannister è riuscita nella non facile impresa di vendicare la morte dei figli, e la circolarità di corsi e ricorsi storici ha rimesso le cose a posto, regalandoci però un quadro più incerto. Gli errori del passato (l'eccesso di sicurezza nel primo caso, l'avventatezza nel secondo) hanno bussato puntuali alla porta del destino ma, come si è rimarcato, sanno essere talvolta un'opportunità preziosissima. Per chi? Forse avete già capito.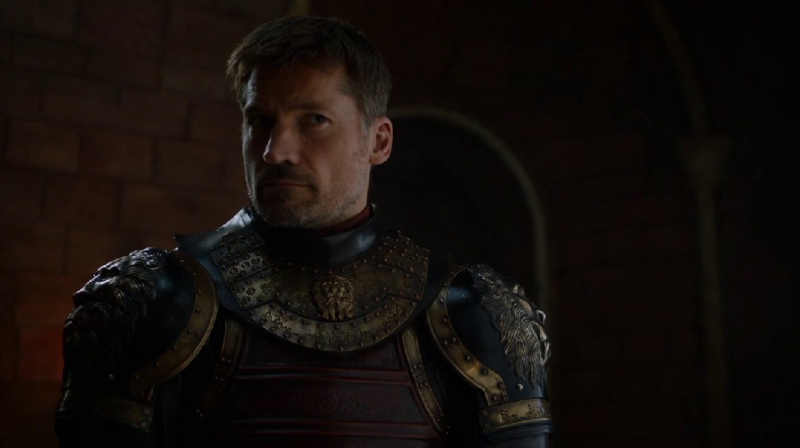 Se è vero che in guerra esistano raramente delle prove d'appello, è altrettanto realistico pensare che una sconfitta sul piano militare sia una lezione degna del miglior stratega. Il capolavoro di Jaime, ricalcato su un vecchio piano di Robb Stark che per poco non mise al tappeto i Lannister, ha ribaltato quasi totalmente il vantaggio che Daenerys aveva su Cersei, ora un po' più salda sul Trono traballante dei Sette Regni. La sortita di Euron in mare aperto ha fatto fuori un potenziale navale fondamentale, mentre l'imprevedibile attacco di Jaime ad Alto Giardino ha cancellato ogni ricordo dei Tyrell, trasformando allo stesso tempo gli assedianti Immacolati (vittoriosi a Castel Granito grazie a Tyrion, danzatore sulle ceneri del padre) in assediati tagliati fuori senza risorse dal mondo esterno. Il quadro, insomma, è sempre più instabile e il trionfo annunciato di Daenerys (ne abbiamo parlato nella recensione della 7×02, la trovate qui) si è trasformato in una guerra equilibrata.
Chi farà la prossima mossa? I Lannister, consci del fatto che la miglior difesa sia l'attacco, sanno anche che l'assioma calcistico è valido finché non si parla di assedi. E non si possono non tenere in considerazione le condizioni atipiche degli Immacolati: chiunque, in quella posizione, sarebbe quasi spacciato, ma loro sono addestrati per resistere in condizioni estreme. Un attacco frontale dei Lannister potrebbe scoprire il fianco ad Alto Giardino (chi rimarrebbe a difesa della fortezza? Randyll Tarly?) e condurre verso una probabile sconfitta, mentre i Greyjoy di Euron, pericolosissimi negli attacchi fulminei via mare, sono poco abituati a combattere in contesti del genere.
Daenerys, d'altro canto, non è in una posizione migliore. Mettere in gioco i draghi (esponendosi in prima persona) potrebbe essere un rischio enorme, tra l'altro insufficiente per espugnare l'ex roccaforte dei Tyrell con il solo apporto dei Dothraki, incapaci di affrontare una guerra contro un esercito forgiato da anni d'esperienza e organizzazione. Intervenire via mare in aiuto degli Immacolati, invece, potrebbe renderla vulnerabile nei confronti di Euron. Napoleone Bonaparte, un altro che di successi era piuttosto esperto, affermava che fosse un'ottima idea non interrompere il nemico qualora stesse commettendo un errore, e questa potrebbe essere la strategia migliore: lo stallo creatosi rende più probabile la sconfitta del primo che commetterà un errore, invece di una vittoria di chi farà la mossa giusta.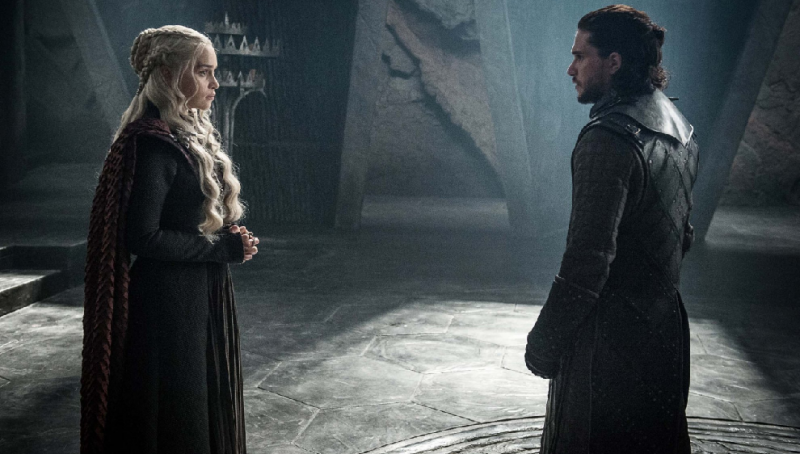 Il vantaggio sortito dall'eliminazione dei Tyrell, però, potrebbe creare un nuovo problema ai Lannister. Cersei, dopo aver vendicato brutalmente la morte dei figli (con consapevolezza in un caso, involontariamente nell'altro), non dovrà sottovalutare il pericolo incombente proveniente da Braavos. Tywin aveva arginato il problema con l'ausilio degli ex alleati, ma ora che non ci sono più il contrappasso rischia di diventare concreto: la casata che afferma da una vita di pagare sempre i propri debiti rischia l'estinzione per colpa di un credito bancario. Come si comporterà? Saprà seguire le orme del padre, a lei associabile solo nei rari momenti di lucidità? Oppure continuerà a ripercorrere l'epopea del Mad King e si farà inghiottire dall'eccesso di sicurezza nella propria onnipotenza? Se attraverserà la seconda via, Euron, altro avventato giocatore col fuoco, si rivelerà essere il marito ideale. E il passato sarà, ancora una volta, maestro o giustiziere. Un passato visto con gli occhi di Bran, assorbito come una spugna dall'alunna Sansa e messo da parte da Ditocorto, ormai prossimo all'esecuzione.
Chi, invece, l'ha accantonato definitivamente senza dimenticarlo è la coppia più attesa nella storia di Game of Thrones. Sono gli errori dei padri ad aver avvicinato Daenerys a Jon: il risultato è un'alleanza che prescinde dalle logiche di casata e associa empaticamente due figli dalla storia tanto diversa negli sviluppi quanto simile nella sostanza. Un'alleanza celebrata da Tyrion, un uomo che, come loro, ha un background nel quale il cognome non trova più posto. A prescindere dalla diffidenza iniziale, il risultato finale è ampiamente prevedibile e il fuoco si appresta ad abbracciare il ghiaccio, dando vita ad un'unione che illuminerà la strada che condurrà fuori dalla Lunga Notte, verso l'alba di una nuova era. La Giustizia della Regina può essere un'azione vendicativa, quando si parla di Cersei. Oppure un atto di fede, se ci si riferisce a Daenerys e, allo stesso tempo, al Re del Nord. Una preghiera che non può più permettersi un solo passo falso: il tempo per il grande Gioco, quello destinato ai "bambini" orgogliosi, deve finire. Perseverare, con l'Inverno di mezzo, sarebbe diabolico.
Antonio Casu