Il mondo di Internet, come abbiamo avuto modo di appurare più volte, sa essere davvero crudele. Ogni giorno spopolano in rete milioni di meme, con protagonisti come Leonardo DiCaprio, Keanu Reeves e Jennifer Lawrence, immagini spensierate che anche le stesse star approvano. Ma spesso succede anche il contrario: è stato il caso di Wentworth Miller, protagonista di Prison Break.
L'immagine offensiva era stata pubblicata da TheLadBible, ed è stata subito rimossa dopo che l'attore sul suo profilo Facebook ha denunciato l'accaduto con un messaggio: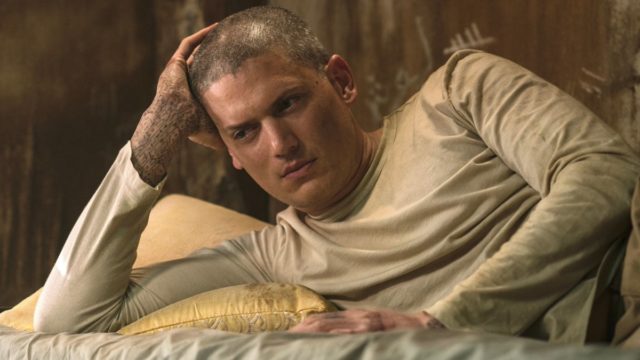 Oggi mi sono ritrovato oggetto di un meme su Internet. Non per la prima volta. Questo, tuttavia, si distingue dal resto. Nel 2010, semi-ritirato dalla recitazione, stavo tenendo un profilo basso per una serie di motivi. Prima di tutto, avevo tentato il suicidio. Questo è un argomento di cui ho scritto, parlato, condiviso. Ma al momento ho sofferto in silenzio. Come tanti fanno. La portata della mia lotta è nota a molti, molti pochi. Le voci nella mia testa mi spingevano lungo la strada dell'autodistruzione. Non per la prima volta. Ho lottato con la depressione sin dall'infanzia. È una battaglia che mi è costata tempo, opportunità, relazioni e mille notti insonni. Nel 2010, nel punto più basso della mia vita, cercavo ovunque sollievo/conforto/distrazione. Ho trovato la mia consolazione sul cibo. Mangiare è diventata l'unica cosa che poteva farmi guardare avanti.
Sono ingrassato. Un giorno, fuori per un'escursione a Los Angeles con un amico, ci siamo incrociati con una troupe cinematografica che ha girato un reality show. A mia insaputa, i paparazzi stavano girando intorno. Hanno scattato una mia foto e le hanno pubblicate accanto ad una foto come di com'ero prima. "Hunk To Chunk" o "Fit To Flab.". Mia madre mi ha chiamato, preoccupata. Nel 2010, combattendo per la mia salute mentale, era l'ultima cosa di cui avevo bisogno. Per farla breve, sono sopravvissuto. La prima volta che ho visto questo meme comparire nei miei social media, devo ammettere che mi ha fatto male. Se tu o qualcuno che conosci si trova in difficoltà, l'aiuto è indispensabile.
Un messaggio davvero commovente quello di Wentworth ma che allo stesso tempo ci conferisce molta forza, dimostrando una volta di più la sensibilità spiccata di questo attore.