Lo diciamo subito a scanso di equivoci: il 4 aprile prossimo tornerà, con due episodi, il revival più inutile della storia. Non importa quanti e quali miracoli narrativi compieranno gli sceneggiatori, niente potrà cambiare quello che è un fatto. La Serie in questione è, naturalmente, Prison Break (di cui vi abbiamo raccontato tutti i dettagli sul ritorno).
Creato da Paul Scheuring e andato in onda dal 2005 al 2009, il telefilm è diventato in breve tempo un cult, una di quelle esperienze televisive emozionanti e da non perdere. La prima stagione in particolare rappresenta un'avventura intensa, vissuta tra le sbarre di una prigione a mettere in pratica, "fianco a fianco" con Michael Scofield, un'evasione che era anche la nostra evasione. Ce la faranno i detenuti a fuggire? Cosa si inventerà Michael questa volta? E via di settimana in settimana ad attendere la prossima puntata. Nel mentre il dietro le quinte delle trame politiche e del complotto ai danni di Lincoln rendeva il mistero più fitto e interessante.
La prima stagione di Prison Break, mi assumo la piena responsabilità di quello che sto per dire, non ha nulla da invidiare a fenomeni di culto del calibro di Lost o Twin Peaks, almeno sotto il punto di vista del coinvolgimento emotivo. Questo, unito a un tasso qualitativo straordinario, ha fatto sì che la Serie si reggesse da sola, per inerzia, anche per le successive stagioni, sicuramente non all'altezza della prima. Tanto è vero che la conclusione – e qui ci avviciniamo al nocciolo della questione – è arrivata al momento giusto, prima che la qualità colasse a picco.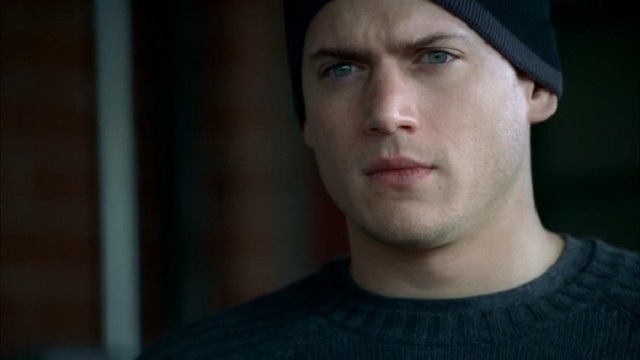 Tutte le narrazioni hanno un inizio, uno svolgimento e un epilogo. Quello di Prison Break, con la risoluzione delle beghe familiari e la riconquista della libertà, tanto agognata fin dal pilot, è inevitabile. Sulle note di Lay It Down Slow salutiamo per la prima volta la Serie. Credevamo fosse un addio ma la produzione, non contenta, sente l'esigenza di spiegare ulteriormente il finale dando vita a The Final Break, un film Tv che racconta l'ultima impresa di Michael: far evadere Sarah.
Era un'operazione necessaria? In parte no. Pur di realizzarlo gli autori sono stati costretti a fare i salti mortali per tenere in piedi la storia, richiedendo un notevole contributo alla sospensione dell'incredulità. Tuttavia, essendo Michael Scofield uno dei personaggi più amati del panorama televisivo, ci sta voler chiarire le circostanze della sua morte. Peraltro, da appassionato lettore di Shakespeare, ho amato alla follia il finale così teatrale che ci hanno regalato: il sacrificio dell'eroe a beneficio della sua amata, il cui amore, ironia della sorte, è stato vissuto nella sua forma più intensa tra le mura della prigione di Fox River. Ancora oggi mi sciolgo alla vista del messaggio post-mortem fatto recapitare a Sarah e Lincoln:
"…And I want you to promise me, that you're gonna tell my child… that you're gonna tell my child how much they're loved everyday. And remind them how lucky they are… to be free, because we are. We're free now, finally. We're free."
È veramente un peccato mortale sconfessare una conclusione così bella e profonda.
Come se non bastasse, c'è anche un'altro punto da tenere in considerazione. Ed è una questione ancor più rilevante. Non è ammissibile che Michael Scofield sia ancora vivo. Stiamo parlando di una mente geniale, non di un Dio indistruttibile. Farlo tornare in vita equivale a dover giustificare una scampata esplosione (fisicamente impossibile per come ci è stata spiegata in The Final Break) e una miracolosa guarigione al cancro (era poco meno di un malato terminale). Non potranno fornire alcuna spiegazione, anche la più plausibile, senza intaccare il pregresso.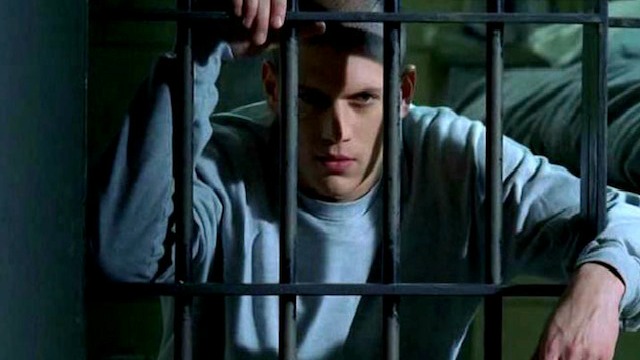 Sarebbe quasi più onesto che la Fox uscisse allo scoperto ammettendo quella che è la verità incontrovertibile: "Vogliamo guadagnare e basta. Della storia ci frega meno di una mazza!". O magari, da buona multinazionale attenta al sociale, bazzicare qualcosa del tipo: "La cosa più bella che ha fatto Wentworth Miller dopo Prison Break è stato un video di Mariah Carey. Per non farlo cadere in depressione abbiamo pensato di appioppargli di nuovo il ruolo per cui è diventato famoso". [Nota a margine: per quanti volessero obiettare che Wentworth in realtà sta interpretando un villain in Arrow e i suoi spin-off, sappiate che il sottoscritto considera meno imbarazzante il videoclip di Mariah rispetto alla piega presa dalle Serie DC].
Per le ragioni sopra elencate è inaccettabile che un fan di Prison Break sia felice della nuova stagione. Sarebbe un sacrilegio. L'operazione della FOX non è un revival, è una riesumazione in piena regola. Malgrado ciò – e qui arriviamo al secondo nocciolo – NON ho la benchè minima intenzione di NON guardare il revival. Deluso, mortificato, mettendo a tacere gran parte dei miei principi ma io la guarderò. Perchè per Prison Break entrano in gioco una serie di variabili irrazionali che annientano tutte le mie pulsioni razionali. Mi spiego meglio.
Sono un quasi 25enne che si è approcciato al mondo della serialità fin da giovanissimo; per me Prison Break rappresenta il primo drama visto dall'inizio alla fine e in contemporanea. Ho scoperto lo streaming grazie a questa Serie. Ho scoperto l'attesa per l'uscita dei sottotitoli. Sono cresciuto col mito di Michael Scofield e ho portato i capelli rasati solo per poterlo imitare. Ricordo bene le notti passate a guardare la seconda stagione su Italia 1 in terza serata e i conseguenti day after a scuola con delle occhiaie assurde.
In secondo luogo è necessario porre nuovamente l'accento su un concetto espresso a inizio articolo. Prison Break è, per sua natura, una delle esperienze televisive più avvincenti mai realizzate. Le sue caratteristiche hanno condotto un'intera generazione a immedesimarsi con i personaggi e a chiedersi "cosa farei al loro posto?". Io e i miei compagni di scuola, ci esaltavamo dinanzi alle prodezze di Michael, ripetevamo a memoria le frasi cult di John Abruzzi e T-Bag e ridevamo dell'ingenuità di Sucre.
Qualche giorno fa abbiamo pubblicato un articolo su come Michael Scofield ci abbia permesso di evadere al di là del tempo. Ecco, penso sia proprio questo l'approccio da adottare a riguardo. Le speranze di vedere un prodotto qualitativamente soddisfacente sono ridotte all'osso e allora tanto meglio evadere al di là del tempo, lasciarsi alle spalle le scadenza per la consegna della tesi e tornare il liceale coi capelli rasati a zero e le occhiaie.
La FOX ha prodotto un revival inutile e potenzialmente nocivo, su questo non ci piove. Eppure, parliamo della Serie che più di tutte ha dato linfa alla mia passione per la serialità. È la Serie della mia adolescenza e sono sicuro che molti altri hanno sviluppato questo tipo di rapporto con Prison Break. Per questo motivo, per quanto adirato, mortificato e mettendo a tacere i miei principi, io lo guarderò.