7×02 Pretty Little Liars = DOPPIO DELIRIO. La seconda puntata di quella stagione che non sarebbe mai dovuta esistere, sta per iniziare. Previously on prilililelaiers … giusto per non dimenticarci quanti passi in avanti hanno fatto dalla prima stagione. 
Appello in casa Pretty Little Liars:
– Manicomio: presente!
– Incompetenza: presente!
– Intuito: ASSENTE
– Noia ne abbiamo?
Prima che inizi questo delirante commento, spenderò solo due parole e qualche immagine su quanto sia stata appassionante la puntata.
Vi basti sapere che le mie reazioni possono essere riassunte dall'espressione di Lucas qui di seguito.
Per poi degenerare in Spencer …
Ma bando alle ciance, facciamoci del male iniziando a commentare questo episodio.
Avevamo aspettato secoli (una settimana) per sapere se Jessica 2 avrebbe scelto la strada di Jocker o del buon samaritano e tutto quello che abbiamo ricevuto è tanta tensione e una grandissima perla di saggezza
Tipo un figlio che è diventato figlia che in realtà era pazza ma non era vero ma poi lo è diventata sul serio ed in realtà era figlia della gemella della mamma adottiva e non si sa bene perché si è anche fatta suo fratello che non lo era davvero ma solo per metà perché il padre in realtà era il vicino di casa?
Ed è subito sigla.
Got a secret, can you keep it …
Scommetto che Rollins che fa così il figo lo fanno secco a breve. È IMPENSABILE che un personaggio di tale spessore rimanga vivo per più di … 2 puntate. Ma staremo a vedere!
Birra? Whisky? METANFETAMINE?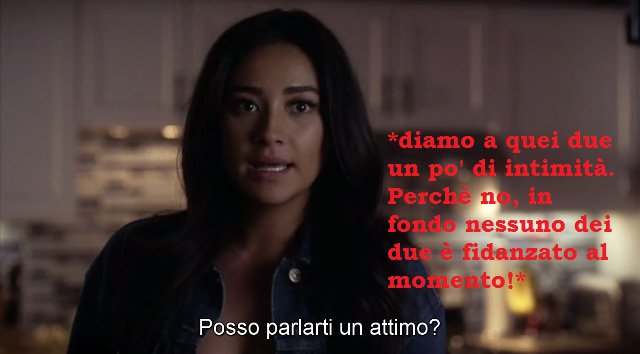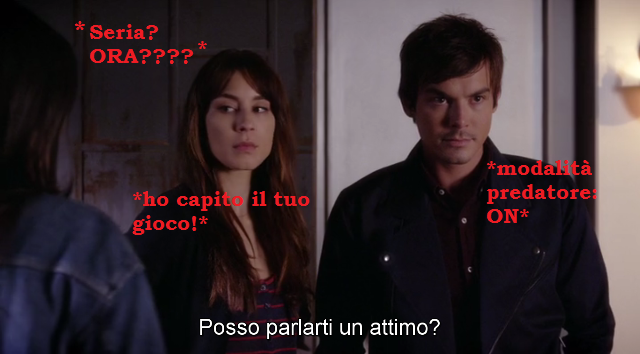 ORA sì che iniziamo a DIVERTIRCI!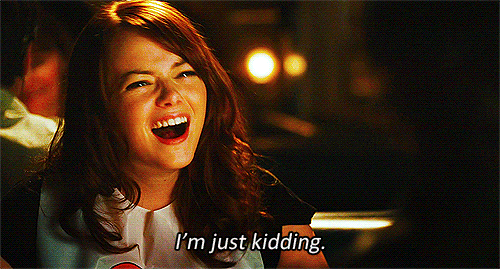 Poi noia noia … bla bla bla bla … noia …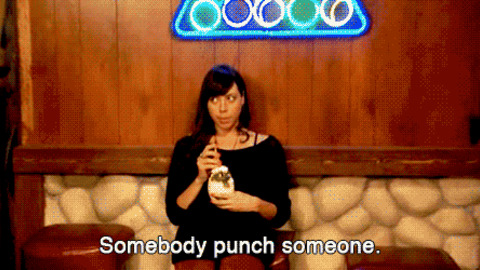 Ma Em è preoccupata, e non per la pessima gestione dell'episodio!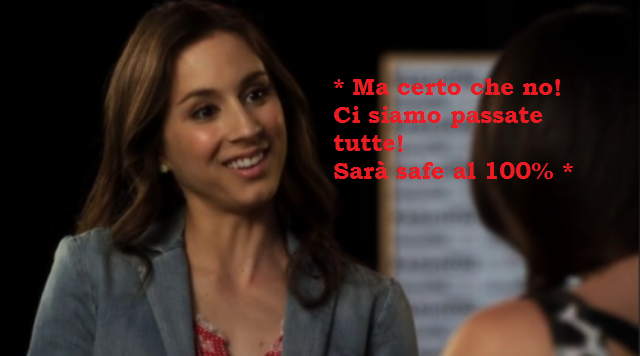 Ma non pensiamo ad Alison ora, PIUTTOSTO: Spaleb? Haleb? Spanna? Janna? Laria? Ezria? Piazzano musichette a caso per farci intuire i momenti romantici e pare che Caleb si sia improvvisamente ricordato di avere GIÀ una ragazza. Ma, per loro, solo momenti imbarazzanti.
Dios la NOIA DI QUESTO EPISODIO.
Ecco, Emily incarna appieno lo spirito di tutti noi spettatori!
Ma le cose cambiano … e arriva il secondo capitolo della saga …
Punto della situazione:
– Noia ne abbiamo?
– Perché questa puntata?
– Perché questa STAGIONE?
– Dove si nasconde la creepytudine?
– Arya ha mollato LIAM si o no?
– Caleb ti faremo re del piede in due scarpe!
– Ezra non ha ancora trovato un motivo di esistere.
– Sembra che le madri si siano prese una lunghissima vacanza dalle insopportabili figliole
– Toby e Mona sono scappati insieme.
Nel momento "How I Met My Jordan" ci chiediamo come abbia fatto ad innamorarsi di lei? Era così INSOPPORTABILE!
Hanna si è catapultata in Sex and the city e …
…
…
…
…
…
…
Scusate ero un filo in fissa sull'accento di Jordan.
NESSUNO DI NOI CAPISCE PERCHè TU LO STIA FACENDO.
Jordan era soooooo perfect, soooooo handsome, soooooooo Jordan.
E così, dopo averci trollato per ben mezza stagione, con colpi al cuore perché le nostre coppie erano andate in frantumi e averci fatto appassionare a quelle nuove, ora va così? MA quanti problemi avete?
Ora interrompiamo la trasmissione per mandare in onda la puntata di "Chi si prende Aria?" seconda stagione. Sul ring abbiamo Liam, pronto e combattivo e … Ezra, che sembra non capire nulla della situazione.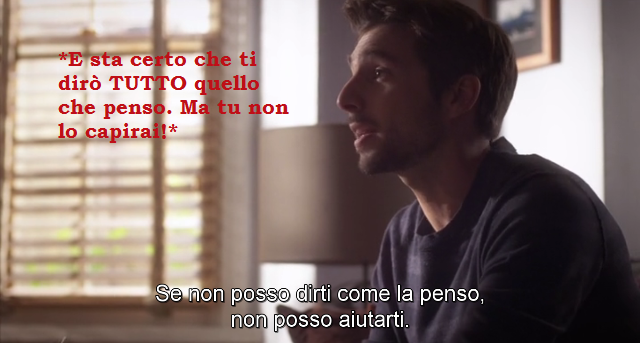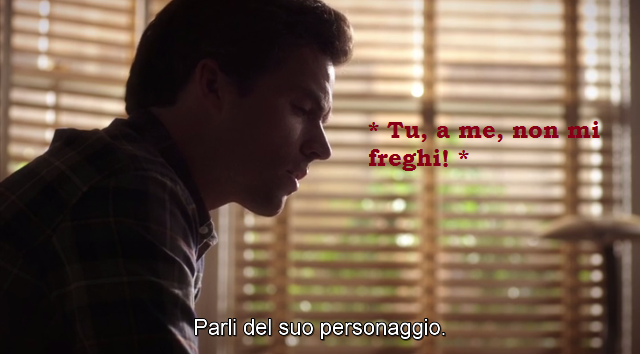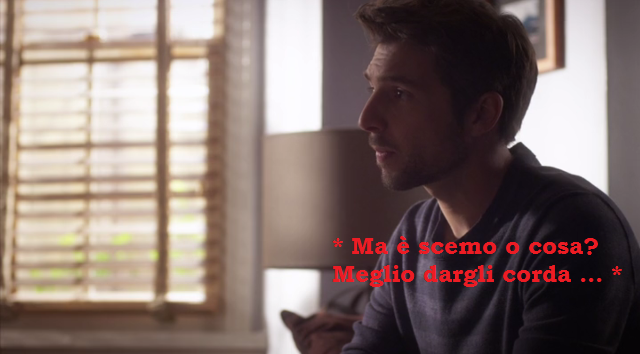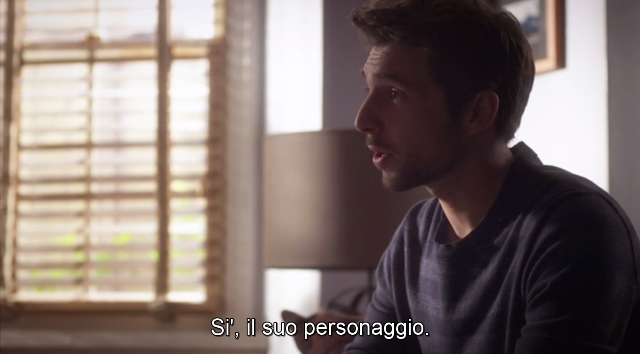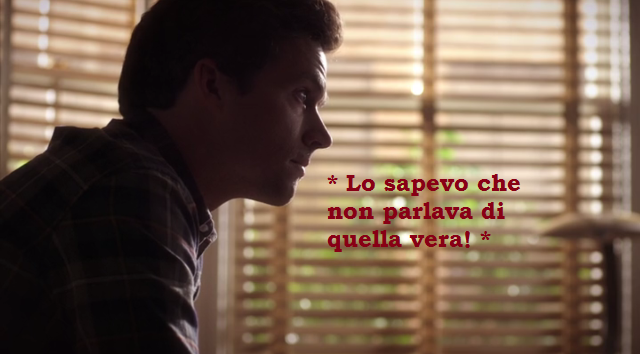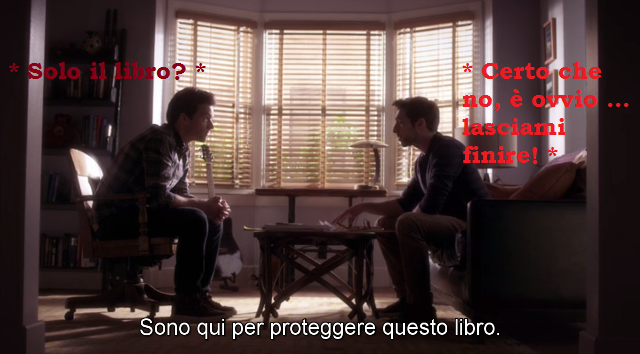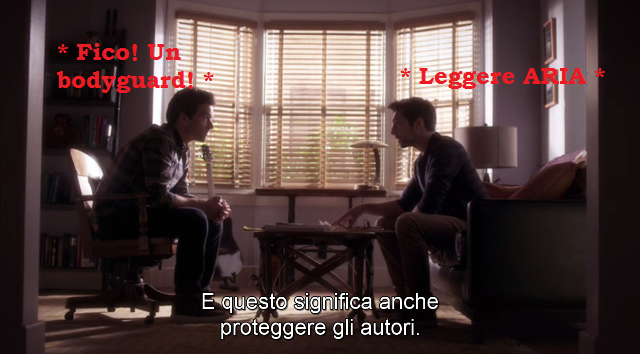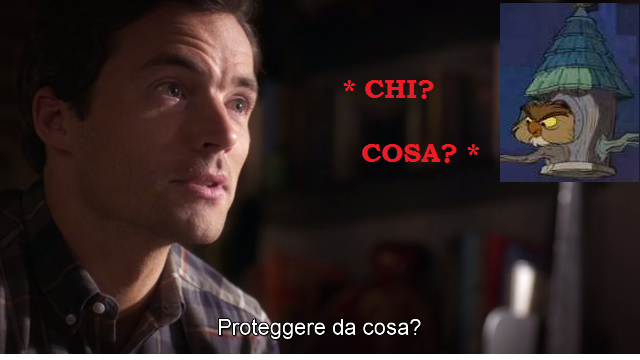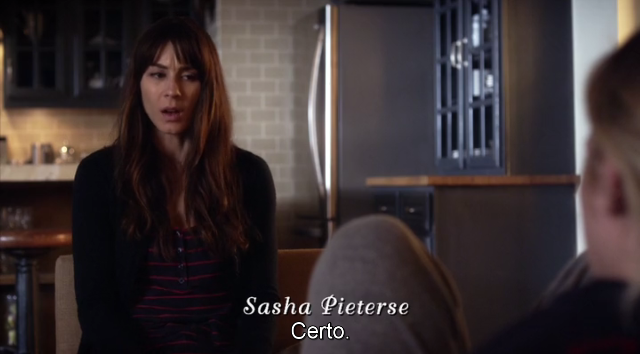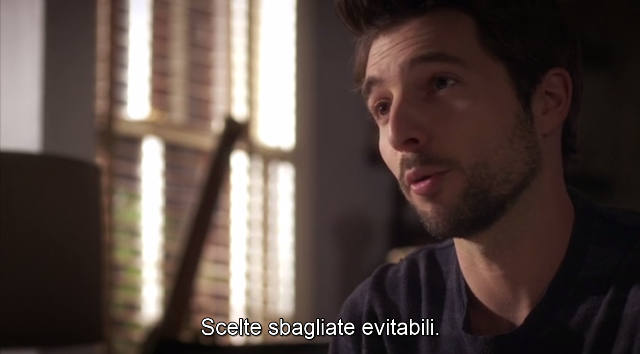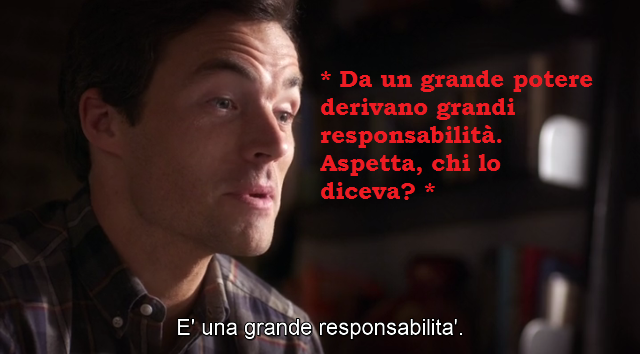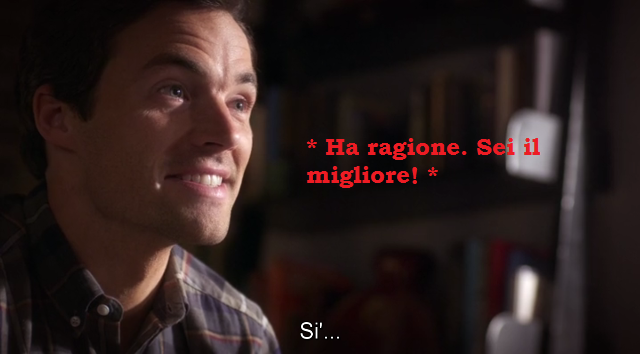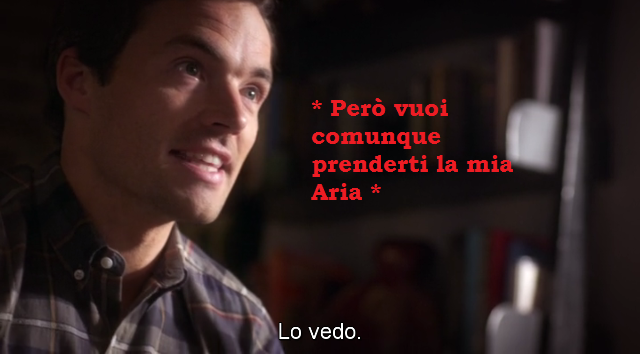 Ma il delirio non finisce qui. Ora, a "Non c'è posta per te" ecco Jessica 2 che ci parla della sua storia strappalacrime che, ancora una volta coinvolge un morto.
Io non porterei MAI mio figlio a crescere in un paese del genere?
Rosewood miete vittime da quando Jessica 2 aveva 14 anni. Dios che posto
E finalmente, al minuto 37 di questa noiosissima puntata, vediamo un po' di azione e Rollins sfodera gli artigli.
Ma questo è TUTTO quello che abbiamo per questa puntata.
Ma uno COME sopravvive ad una puntata del genere?
Passiamo alle VOTAZIONI:
Spencer "Sto per essere lasciata" Hastings: 6
Liam "Sono stato lasciato" Cognome: 7
Ezra "Lei mi ha scelto senza che facessi nulla" Fitz: 5
Hanna "La pazza" Marin: 8
Caleb "Cazzo, ti decidi" Rivers: 5
Mary "Non ti faccio un po' pena" Drake: 9
Dottor "Dexter" Rollins: 8
Alison "HELP ME" DiLaurentis: 7
Emily "I'm still into Alison" Fields: 7
Aria "Ti lascio ma non ti cancello" Montgomery: 4
Mona e Toby non pervenuti
E anche in questa puntata, tanti nuovi premi speciali!
Premio "La meglio fuori di testa": Hanna Marin
Premio "Gemelle 2.0": Spencer e Jessica 2
Premio "Migliore intuizione": Liam
Premio "Mainagioia": Spencer
Premio "Sex and the city": Hanna Marin, che si aggiudica ben due premi in questa puntata!
Ma ora … le previsioni
Cosa vedremo nella prossima puntata:
– Si chiama: "Il talento di Mr. Rollins" … quindi vedremo Rollins?
– Rollins contro tutti
– Bad Rollins in azione
– No more Jordan in our lives …
Ci salutiamo con Alison che sta per entrare in paradiso e con le seguenti domande:
Perchè?
Mary e Rollins sono davvero A.D. o c'è qualcun altro?
Chi ha ucciso davvero Charlotte?
Che fine ha fatto Sara Harvey?
Quanto ci metteranno le nostre Liars a scoprire che Rollins è in realtà Bad Rollins?
Ci sarà un po' di azione nella prossima puntata in modo che noi possiamo commentare qualcosa?