Con il suo sguardo laconico torna la Santa Muerte e anticipa l'inizio di quella che sarà Penny Dreadful: City of Angels 1×04, una puntata che non lascia spazio ai sentimenti banali, diluiti. Siamo appena entrati nel mondo che aspettavamo di vedere, il luogo in cui la crudeltà si erge a protagonista di una storia i cui fili sono ancora sciolti ma che pian piano si trovano tra di loro per unirsi.
Tra sangue e fiamme la Giudea cadde,
tra fuoco e fiamme la Giudea si rialzerà.
Vediamo cominciare a esistere qualcosa di nuovo, una forza contrastante che non prevede eroi. Di eroi non ce ne sono in questa storia, la lotta per la sopravvivenza si sta trasformando in qualcosa di cruento e sempre più decisivo.
Si nota in ogni paragrafo di questa puntata. Dalla lotta degli ebrei contro il nascente nazismo, dai pachuco e la loro vendetta, e non ultimo il cambiamento spirituale che delinea la nuova vita di Molly.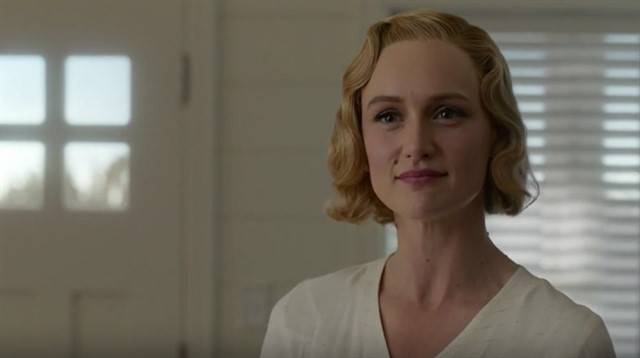 Penny Dreadful: City of Angels 1×04 è la continuazione che ci si aspettava dalla puntata scorsa. La Santa Muerte si è rivelata di nuovo all'inizio come controparte di Magda che ha concluso il paragrafo precedente.
Il libro si sta scrivendo, ogni elemento sta prendendo posto e ogni personaggio sta prendendo parte alla propria lotta scegliendo in che fazione stare. Ma per un ordine che si crea un segreto verrà nascosto e sembra quasi che il non detto stia tessendo una trama tutta sua, per ora nell'ombra ma che uscirà fuori con delicatezza, avviluppando tutto ciò che si troverà sul percorso.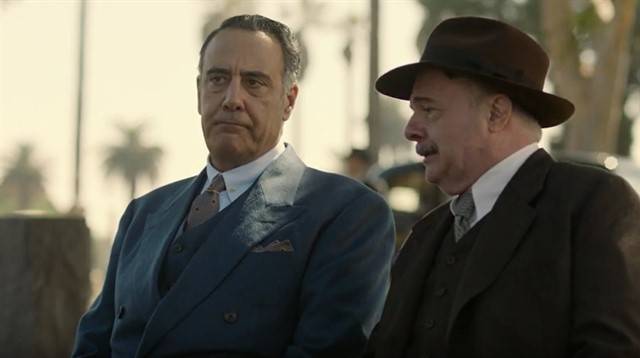 Ancora una volta Magda, in tutte le sue personalità, mette in evidenza alcune prove oramai oggettive: come prima cosa Natalie Dormer è qualcosa di straordinario, le sue interpretazioni sono magistrali, dalla cadenza fatta con naturalezza e vivida leggiadria in tutte le lingue e le inflessioni fino ad arrivare alla finezza del portamento delle diverse donne a cui si presta; in secondo luogo tutte le sue sfumature portano l'onore e l'onere di giostrare il mondo dei personaggi di cui si occupa.
Uno di questi è il dottor Craft, che gira e rigira intorno alla sua aura, ne è geloso e ne rimane abbagliato. Anche questa volta ad accompagnare il suo ingresso nella scena c'è l'atmosfera, che di nuovo sembra cambiare per introdurlo.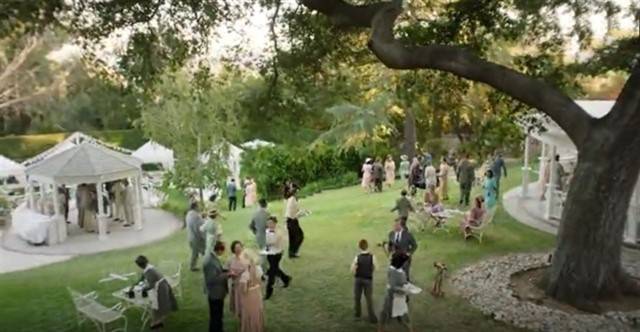 Ma qui, nonostante vediamo avvicinarsi ancor di più Elsa e Craft, vediamo l'introduzione di un nuovo elemento. Nelle prime puntate è stata solo una comparsa, adesso riusciamo a vederla completamente o quasi.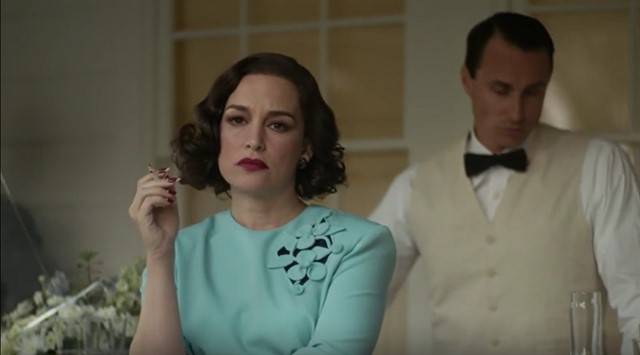 La consorte di Craft finalmente fa il suo ingresso e lo fa con terrificante arguzia. Come se non le importasse di suo marito, ma solo di rovinarlo definitivamente, opera che di certo non dispiace.
Si rivela anche un altro personaggio di cui abbiamo avuto solo un'anteprima nella scorsa puntata. Il figlio di Elsa mostra il lato che finora era rimasto celato dietro il suo caratteristico sorriso inquietante. La storia non è esattamente da pigiama party e uno dei figli di Craft, quello che nella scorsa puntata abbiamo visto essere il più sospettoso, ne subisce tutte le conseguenze.
Ci sarà da scoprire a fondo cosa si nasconde dietro di lui, forse anche più di quello che si nasconde dietro la madre.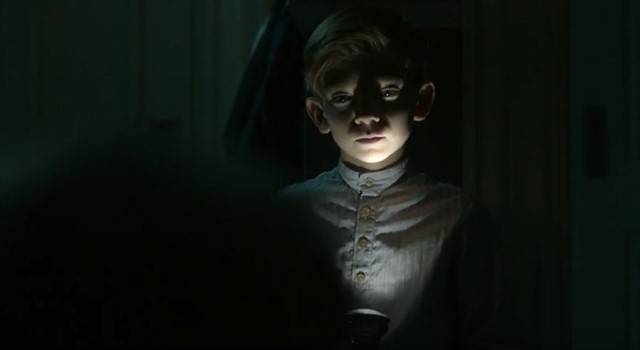 Intanto il detective, dopo aver seppellito i suoi amici, sembra ormai aver aperto il vaso di Pandora ed essersi affiancato a Berman, un uomo da cui è sempre meglio mantenere una certa distanza.
Eppure si ha l'impressione che sia necessario per ristabilire un equilibrio di forze in cui la polizia non può intervenire. Anzi, ne deve restare fuori, come si vede alla fine, nell'omicidio dettato dalla vendetta di Mateo.
La giustizia non può fare nulla, se non rimanere a guardare ciò che viene distrutto tra sangue e fiamme.
Dall'altra parte della barricata Josephine era rimasta finora in un angolo inconsapevole, dopo aver subito la violenza da una delle persone che si dovrebbe occupare invece di proteggere, abbraccia la fede e sorella Molly. Sarà forse questo a mettere insieme lei, suo fratello e la Santa Muerte? Di sicuro la cruenta lotta che incombe troverà la sua manifestazione anche con lei, anche in lei. È appena iniziato tutto, la guerra vera e propria prenderà con sé probabilmente tutto quello che finora abbiamo visto.
Leggi anche: Penny Dreadful: City of Angels – Le recensioni