Ci siamo abituati troppo al binge watching sfrenato e alle serie tv rilasciate tutte in blocco. Per fortuna, però, ci sono prodotti come Peaky Blinders che vengono ancora messi in onda settimanalmente e, nel bene o nel male, non sono ancora conclusi.
Da Peaky Blinders, infatti, fino ad arrivare a Shameless o Brooklyn Nine-Nine, ogni settimana aspettiamo con ansia di vedere cosa succederà.
Tutto questo per ricordarci che il modello di Netflix non è l'unico possibile. Ancora oggi grandi studi televisivi usano un palinsesto serrato, controllano gli orari di rilascio in base alla loro utenza e più di ogni altra cosa generano in noi quell'effetto di hype e di attesa che ci spinge ogni nuova settimana a vedere i loro contenuti.
Allora perché non stilare la classifica delle 10 migliori serie tv ancora in onda che ogni settimana ci fanno compagnia?
Molte serie a cadenza settimanale si sono concluse ma negli anni ci hanno appassionato. Basti pensare a Game of Thrones, The Big Bang Theory o a trame più iconiche come Charmed o Community. Per anni abbiamo solo guardato questo tipo di storie, mettendo in agenda il nuovo episodio o semplicemente trovandoci quasi per caso di fronte alla tv a vedere Person of Interest, Mr. Robot o The Young Pope.
Abbiamo seguito un filo di Arianna che quest'anno ci ha regalato delle piccole emozioni a partire da His Dark Materials o a grandi ritorni sullo schermo come Star Trek: Picard, spin-off del franchise sempreverde di Star Trek. Ma non dobbiamo dimenticare The Mandalorian di Disney+, che seguirà una strategia opposta a Netflix.
Una strategia che chi ha visto Peaky Blinders sa certamente apprezzare.
Per questo dovremmo idolatrare tutte quelle serie che sono in questa classifica, non solo per le loro caratteristiche qualitative ma soprattutto per la loro capacità di tenerci costantemente con il fiato sospeso e appassionarci al punto tale da restare nel tempo fedeli.
10) Doctor Who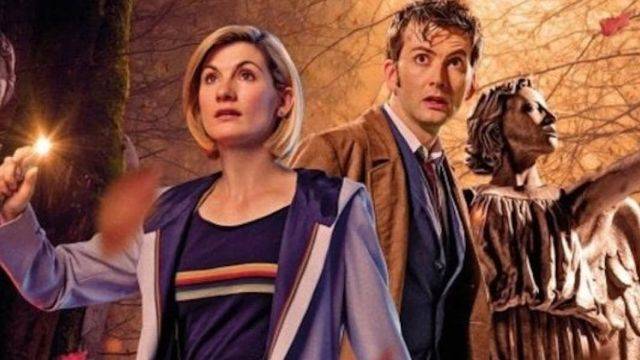 Continuando a parlare di serie longeve, non potevamo non mettere in questa classifica Doctor Who che dal 1963 ci sta tenendo compagnia ogni settimana. Certamente ci sono state stagioni più valide di altre, però la dodicesima sta finalmente recuperando il mordente. Aveva perso un po' del suo fascino british ma con le ultime puntate possiamo darle il bentornato.
Questa serie è il companion perfetto per ogni domenica sera targata BBC One, capace ancora oggi di incantare con i suoi viaggi nel tempo e nei ricordi. Cosa ci attende e quali storie potrà raccontarci il Dottore di Jodie Whittaker? Non ci resta che dare tempo al tempo.