Natalie Figueroa, un nome una garanzia. Direttrice dispotica, donna spocchiosa ed esigente, attenta solo alle apparenze e al proprio tornaconto personale. Terrore del carcere di Litchfield. E, probabilmente, il personaggio che più rappresenta l'essenza di Orange Is the New Black (ma siamo davvero pronti a dire addio a questa serie?). Nel corso delle sette stagioni dello show è stata una presenza costante e in continua crescita: pian piano è passata da antagonista a protettrice dei diritti delle detenute.
All'inizio si è mostrata esclusivamente come un'arrogante donna arrivista, ignara e per nulla interessata ai problemi che dovevano fronteggiare le carcerate. Guardava solo alla propria carriera e non era disposta ad appoggiare nessuna delle proposte di Joe Caputo per migliorare le condizioni del penitenziario. Poi, episodio dopo episodio, abbiamo iniziato a conoscerla. Nel corso della seconda stagione scopriamo cosa si cela sotto la sua apparente sicurezza e freddezza. Ci viene mostrato il complesso rapporto coniugale con un politico scaltro e omosessuale represso, che la spinge a sottrarre soldi destinati al carcere per la sua campagna elettorale. E le sue difficoltà a rimanere incinta e al contempo la gran voglia di avere un bambino.
Nonostante si preoccupi più della sua immagine e della reputazione del Litchfield che delle detenute, iniziamo a comprendere la sua storia. Iniziamo a vedere in lei un barlume di umanità e di fragilità… subito soppiantato dal suo sarcastico cinismo.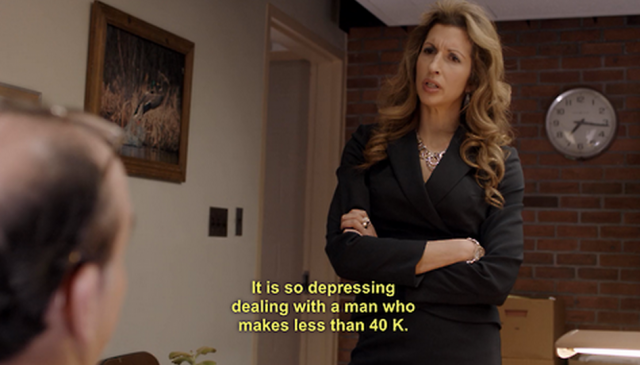 Ma le cose iniziano a cambiare poco a poco e Natalie Figueroa passa dalle stelle alle stalle.
Lasciata dal marito, ormai gay dichiarato, e umiliata a causa dello scandalo coniugale e delle sue continue truffe al Litchfield, la direttrice è costretta a chiedere una mano proprio al suo peggior nemico, ovvero Caputo. Che si prenderà anche la rivincita per le continue angherie della donna. Ma prima di andar via lancia un solo ammonimento al nuovo direttore: non farsi illusioni. La prigione è un sistema che spezza i carcerati come coloro che la gestiscono e ben presto tutti i buoni propositi diventeranno sogni irrealizzabili. E purtroppo Caputo si renderà ben presto conto quanto profetiche fossero le parole della donna. E che, alla fine, la Figueroa non era che un'idealista come lui. Spezzata dal sistema.
Così Joe e Natalie entrano l'uno nella vita dell'altro. Inizialmente si limitano solo a rapporti occasionali che diventeranno sempre più frequenti fino a portarli a una vera e propria relazione. Cominciano a prendersi cura l'uno dell'altra, a capire i gesti e le parole non dette e a scoprire cosa si nasconde dietro le apparenze.
Fig si presenta come un'arrogante manipolatrice, ma la vera Natalie è diversa: meno cinica, ottimista e insicura.
Rimanere accanto a Caputo la aiuterà ad apprezzarsi per quella che è e a far riemergere il lato altruista e la voglia di avere una famiglia.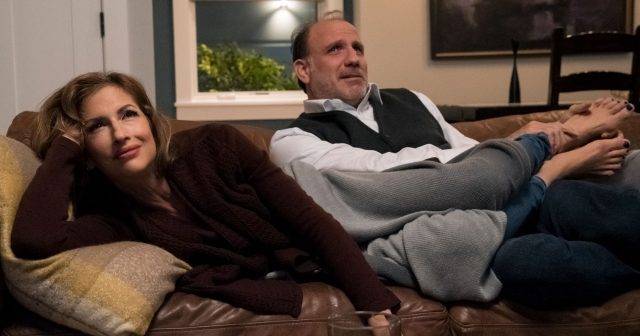 Nell'ultima stagione la sua reputazione e la sua freddezza esteriore sembrano intristirla molto. Risente degli errori del passato e del suo essere stata così disposta a favorire un sistema corrotto e meschino. Quando viene assunta come direttrice del centro di detenzione per immigrati della PolyCon, inizia a vedere finalmente con chiarezza che c'è bisogno di fare qualcosa per le prigioniere trattate in modo disumano. Capisce perché Caputo si sia prodigato tanto per far sì che quelle donne dietro le sbarre potessero sentirsi esseri umani con diritti dentro e fuori il carcere di Litchfield. E, forse con un pizzico di invidia, deve ammettere che lui ha fatto davvero la differenza nella vita di quelle detenute.
Ma nonostante nel mondo ci siano tante persone buone come il suo compagno Joe, ogni giorno apre gli occhi su una realtà sconfortante: immigrate o criminali, sono pur sempre degli esseri umani e non bisognerebbe mai smettere di trattarle come tali. Eppure questo non accade e le prigioniere sudamericane o straniere della struttura di cui si occupa vengono private dei diritti essenziali. Esemplare è il caso di una donna latina, violentata e rimasta incinta, alla quale non sono offerte le assistenze mediche necessarie affinché possa abortire. Allora Natalie fa tutto ciò che le è possibile per procurarle la compressa necessaria e per alleviare almeno in parte le sue sofferenze.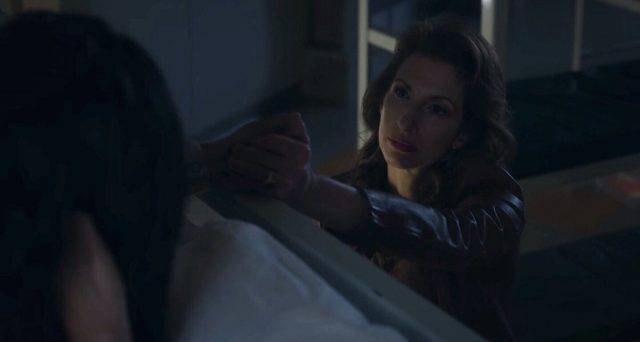 Forse non è possibile cambiare il sistema, ma si può sempre trovare un modo per migliorarlo e per migliorare la qualità della vita di chi è costretto a viverci.
Natalie Figueroa è stata sia antagonista che idealista. Si è fatta portavoce della corruzione e del disinteresse del sistema carcerario e ha ricoperto il ruolo di un'ottimista che dopo aver visto le barbarie della vita è divenuta cinica. Racchiude in sé l'essenza stessa di Orange Is the New Black: guarda il mondo con spietato realismo, perché il mondo è realmente spietato. Ma non per questo si arrende alla vita, anzi si evolve con essa cercando continuamente di fare tutto il possibile per aiutare chi è in difficoltà. Parliamo spesso di splendide evoluzioni dei personaggi nelle serie tv, talvolta a sproposito. Non è il caso di Natalie Figueroa, l'essenza dell'evoluzione.