Sembrerebbe, per chi non lo fosse a conoscenza, che la Serie Televisiva di successo dell'HBO, Westworld, abbia un titolo per ogni stagione. Un titolo utilizzato principalmente dagli scrittori e produttori per riferirsi alle varie stagioni: adesso, il produttore Jonathan Nolan ha voluto svelare questo particolare segreto.
La prima stagione, il cui titolo era The Maze (Il Labirinto), si è rivelata essere – episodio dopo episodio – un puzzle ben orchestrato, i cui segreti si sono smascherati solo nel profondo deserto di Sweetwater. Un episodio finale che ci ha risposto ad alcune domande, ma che ne ha lasciate altre in sospeso.
Nei giorni scorsi, EW ha intervistato sia Nolan che Lisa Joy, anche lei produttrice esecutiva di Westworld.
Se la prima stagione è stata un viaggio verso l'interno, questo stagione sarà un viaggio verso l'esterno. Questa è una ricerca di ciò che c'è oltre il parco e cos'altro c'è nel parco. Ci sono più parchi? Quanto è grande il parco? Cosa c'è oltre il parco? Pensiamo alle nostre stagioni come componenti discreti della Serie, al punto in cui abbiamo dato un nome alle nostre stagioni. La prima stagione si chiamava, appunto, The Maze. La seconda stagione si chiamerà The Door.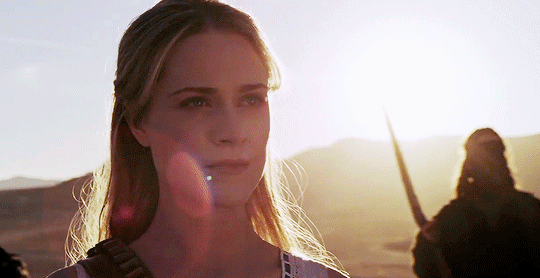 Il nome della seconda stagione è particolarmente intrigante, poiché dopotutto, le porte conducono da qualche parte. Questa porta potrebbe dunque aprire su altri parchi, intravisti in alcune scene nella passata stagione. Potrebbe portarci ad incontrare nuovi ospiti che si sono uniti alla ribellione o che, per esempio, hanno mantenuto un certo equilibrio.
The Door, tuttavia, potrebbe essere anche una metafora per indicare il viaggio che intraprenderanno alcuni dei nostri protagonisti – come abbiamo visto all'interno del trailer ufficiale rilasciato qualche mese fa.
Westworld debutterà con la sua seconda stagione il 22 aprile.