E' arrivato il momento di dare il benvenuto a Welcome to Night Vale. Quello che sta accadendo è un accordo che sta andando avanti tra la popolare serie di podcast Welcome to Night Vale e la rete FX per adattare la serie di podcast in una Serie Tv. Ciò porterebbe lo strano mondo di Night Vale, che è esistito solo in forma audio e romanzo, sul piccolo schermo ovunque. Welcome to Night Vale è un podcast bimestrale che viene consegnato come se fosse un programma di finzione della città. Il programma è ospitato da Cecil Palmer, uno degli abitanti di Night Vale.
Il podcast è stato creato da Joseph Fink e Jeffrey Cranor. È dovuto alle connessioni di Fink e Cranor con il mondo del teatro, così come all'enorme popolarità del podcast (che trasporta 180 milioni di download) ha visto diverse guest star di alto profilo, tra cui Wil Wheaton, Jasika Nicole e Felicia Day. Le prime indiscrezioni sull'adattamento sono state diffuse da Deadline. Fink e Cranor resteranno come produttori esecutivi e Gennifer Hutchison di Better Call Saul adatterà la serie per la televisione.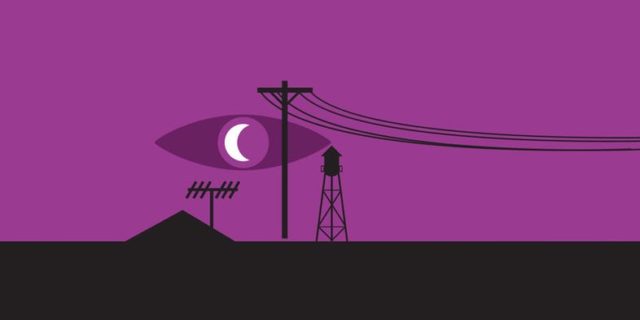 Non sono ancora stati forniti altri dettagli su ciò che la serie implicherà o su quali personaggi coinvolgerà. La città è piena di personaggi eccentrici staremo a vedere se il suo adattamento conterrà tutto il podcast o solo alcune parti. L'unica cosa chiara è che Fink e Cranor ritengono che la futura Serie Tv sia in buone mani. In una dichiarazione congiunta i co-creatori hanno spiegato:
Non abbiamo mai incontrato nessuno del settore che capisca il nostro mondo e si avvicini allo storytelling meglio di Gennifer. Siamo fortunati a lavorare con lei, così come FX – una rete con una lunga storia di creazione di televisione eccellente.
Non ci resta che aspettare ulteriori dettagli, noi addicted siamo sempre pronti per accogliere nuove Serie Tv!