Wayward Sisters, 

lo spin-off di Supernatural, esordirà il 18 gennaio su The CW. Vediamo quali punti ha in comune con la Serie da cui deriva, Supernatural.

Non è il primo spin-off che nasce dal filone Supernatural, che da 13 stagioni combatte le forze oscure grazie ai fratelli Dean e Sam Winchester. C'è stato Supernatural: Bloodlines, uno spin-off mai effettivamente sviluppato, sulla base del quale lo showrunner e produttore esecutivo ha imparato dai suoi errori per poter correggere il tiro con Wayward Sisters.

Andrew Dabb, lo sceneggiatore, dichiara di aver individuato le problematiche attraverso queste parole:
"Credo che con Bloodlines il problema sia stato relativo alla tempistica. La nostra idea era probabilmente troppo simile a The Originals (lo spin-off di The Vampire Diaries). Volevamo fare qualcosa di interno al mondo di Supernatural ma diverso dalla Serie, che stava comunque andando forte."
Quindi se Bloodlines non doveva avere punti in comune con la sua Serie madre, questa volta per Wayward Sisters è stato deciso di mantenere una sorta di parallelismo con Supernatural.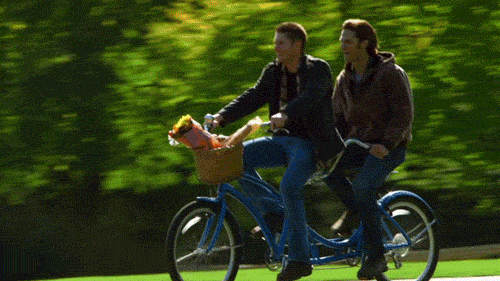 Come abbiamo spiegato in questo articolo, la protagonista di Wayward Sisters è Jody Mills, perno del cast che annovera anche Claire, Alex, Donna, Patience e Kaia.
La prima volta che abbiamo conosciuto Jody è stato nella quinta stagione quando perse suo marito e suo figlio, da quel momento in poi lo sceriffo Mills è apparsa una volta a stagione. L'ultima volta che l'abbiamo incontrata, la donna stava cercando di mettersi in contatto con Sam e Dean, rendendosi conto che qualcosa stava andando per il verso sbagliato.
Kim Rhodes è molto legata al suo personaggio e lo stima molto descrivendola come "una persona che ha un amore materno infinito per il genere umano".
La Serie inizierà probabilmente con lo sceriffo Mills che deve salvare i due fratelli Dean e Sam accettando anche l'aiuto di Claire, che sta tornando a casa.  Eccolo qua, il primo punto in comune con Supernatural, i disaccordi e i conflitti tra i protagonisti che sono sempre esistiti anche tra Sam e Dean dalla prima stagione.
Ma è dalle parole di Kim Rhodes capiamo quale sia il fil rouge che lega Wayward Sisters a Supernatural:
"I mostri, il dramma, l'emozione e l'azione sono gli stessi della Serie madre."
La caratteristica più preoccupante quando si decide di produrre uno spin-off di una Serie così duratura e con un fandom così appassionato e attivo è quella che non soddisfi i fan e le loro aspettative. La Rhodes si è espressa anche su questo punto dicendo:
"Io, da fan di Supernatural, difficilmente approverei qualcosa che potesse prendere il posto della Serie o anche solo metterla in ombra, malgrado il mio coinvolgimento. Al contempo desidero qualcosa che sia in armonia con la Serie madre, qualcosa che possa esistere separatamente ma che sia comunque estremamente collegata e penso che questo obiettivo sia stato pienamente raggiunto."
L'attesa è breve, domani inizieremo a farci un'idea di quello che pensiamo noi di Wayward Sisters.