Prima di addentrarvi nella selva oscura che riguarda il destino di Negan e della serie, vi do un consiglio:
Non continuate la lettura dell'articolo se siete deboli di cuore, se amate il personaggio o se non volete spoiler di nessun genere riguardo le prossime stagioni di The Walking Dead.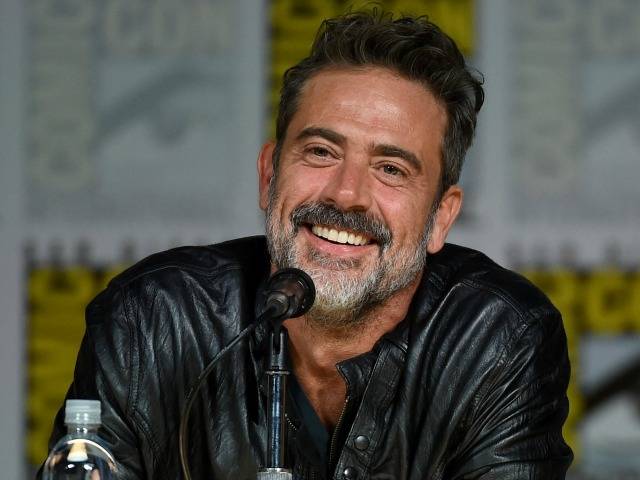 Passiamo a noi. Negan: leader del gruppo dei Salvatori, è sicuramente il protagonista indiscusso della settima stagione di The Walking Dead. Dopo la 7×01 "The Day Will Come When You Won't Be" abbiamo capito che con lui non si scherza e preparatevi perché nei prossimi due episodi, la 7×07 "Sing Me a Song" e la 7×08 "Hearts Still Beating", Negan sarà "fottutamente pesante" (garantito da Jeffrey Dean Morgan).
"Scommetto che pensavi che sareste invecchiati tutti insieme, intorno a un tavolo per il pranzo della domenica, felici e contenti. No, non funziona così Rick, non più. [..] Ora non so con che razza di stronzi bugiardi abbiate avuto a che fare, ma io sono un uomo di parola. Le prime impressioni sono importanti, vorrei che mi conosceste".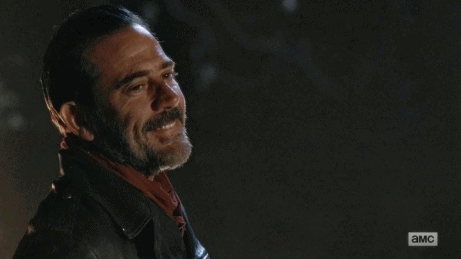 Chi ancora non ha digerito la morte di Glenn e Abraham, ricorderà queste parole che Negan rivolge a Rick ed a tutto il resto del suo gruppo. Ed è proprio così che impone la sua supremazia. Negan è il nuovo maestro del gioco. È onnipresente. È ovunque. La sua violenza ed il suo regno non si fermeranno, di fronte a niente ed a nessuno!
La violenza è, infatti, il fulcro centrale della politica di dominio del capo del Salvatori, ed a parlare in sua difesa accorre proprio Jeffrey Dean Morgan: "Immaginatevi in un mondo post-apocalittico pieno di zombie. Penso che chiunque sia riuscito a sopravvivere in uno scenario del genere ha probabilmente deciso di fare qualcosa di cattivo". D'altronde anche Rick ha le mani sporche di sangue, infatti come Morgan spiega: "Ha ucciso 30 dei miei uomini nel sonno, io ho semplicemente massacrato due di loro a colpi di mazza da baseball. Non è di certo la fine del mondo".
Il dominio di Negan e dei Salvatori continuerà per tutta la stagione.
A svelarlo è sempre Morgan in persona durante un'intervista al The Howard Stern Show incentrata solo ed esclusivamente sul personaggio che interpreta nella serie di Robert Kirkman. L'uomo del momento, tanto da accaparrarsi il titolo del "personaggio più malvagio mai visto in tv", ha rivelato che le riprese della settima stagione sono ufficialmente finite e ha dichiarato di essere presente fino all'ultimo secondo. Nulla di nuovo per tutti gli appassionati del fumetto, mentre chi segue solo la serie, forse non prenderà bene la notizia di seguito.
Jeffrey Dean Morgan ha confermato la sua presenza anche nell'ottava stagione, e per il momento non sappiamo né come proseguirà il suo regno né quanto ancora durerà.
Sappiamo solamente che Rick dovrà sottostare al nuovo leader ancora per un po'…