I reality show conquistano anche le Serie Tv. UnReal prende spunto da reality show di incontri, quali l'americano The Bachelor, drammatizzandone i dietro le quinte, raccontando sia i partecipanti sia i membri della produzione.
La Lifetime ha rilasciato il primo trailer della terza stagione, che andrà in onda dal 26 febbraio 2018 con 10 nuovi episodi. Ecco il trailer:
Nella terza stagione vedremo Rachel e Quinn affrontare nuove sfide, mentre il loro programma fittizio di dating show Everlasting cambia formula: nella nuova stagione non ci sarà più un uomo in cerca dell'amore, dopo un protagonista di colore ci sarà una donna. Interpretata dall'attrice Caitlin Fitzgerald (Masters of Sex), Serena sarà corteggiata da numerosi uomini, ma dovrà scontrarsi con i piani di Quinn e Rachel, impegnate a creare il "vero amore" per le telecamere.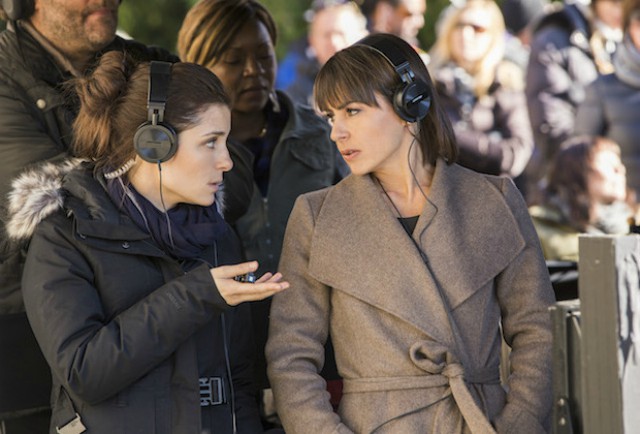 "E' una sveglia, non possiamo trattarla come abbiamo fatto precedentemente con gli uomini" dice Rachel di Serena. La nuova protagonista afferma infatti che "le uniche regole che valgono solo quelle che faccio io", atteggiamento che creerà qualche problema alle due produttrici.
La nuova stagione si presenta piena di momenti in bilico tra il drama e la commedia come tipico dello show: vediamo due corteggiatori fare a botte per Serena, avvenimento che Quinn commenta con un sarcastico "E io che pensavo che fossero le donne quelle melodrammatiche!"
UnReal è già stato rinnovato per una quarta stagione di 8 episodi, prima ancora della messa in onda della terza stagione.
Nel cast ritroviamo Shiri Appleby (Rachel), Constance Zimmer (Quinn), Craig Bierko (interprete di Chet), Josh Kelly (Jeremy), Jeffrey Bowyer-Chapman (Jay) e Genevieve Buchner (Madison).
La serie va in onda in prima visione sulla Lifetime, mentre in Italia le prime due stagioni sono andate in onda su Rai4 nel 2015 e nel 2016.