Creatore di Twin Peaks, la serie che ha fatto da spartiacque nell'ormai vastissimo mondo della serialità televisiva, David Lynch è noto per essere un artista (nel senso più ampio del termine, se consideriamo il suo lavoro nell'arte e nella musica) piuttosto controverso.
Se non fosse già chiaro dal risultato delle sue opere, Lynch ha apertamente dichiarato di seguire un processo creativo non convenzionale per la nascita e l'elaborazione delle sue idee. Un'"operazione creativa" che coinvolge segreti della vecchia scuola di Hollywood e, in particolare, la cosiddetta meditazione trascendentale.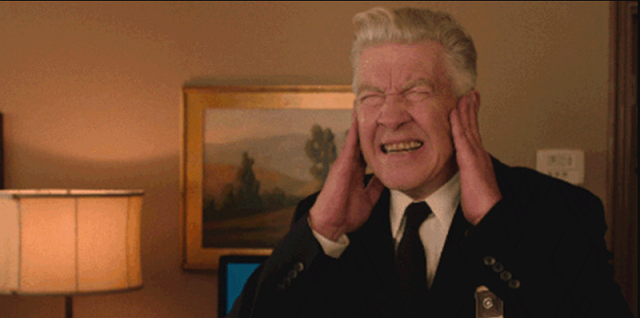 Raramente abbiamo potuto sbirciare dietro il sipario delle produzioni "segrete" di Lynch e assistere a questa manovra creativa in prima persona.
Fino a questo momento. Grazie al nuovo cofanetto blu-ray completo che racchiude tutta la storia di Twin Peaks, denominato "Twin Peaks: From Z to A", oggi tutti i fan potranno entrare all'interno della sacra Loggia Nera di Lynch, e constatare come il Maestro sia stato particolarmente ispirato nell'ideazione delle scene del revival.
Al seguente link trovate il video estratto in esclusiva per Esquire.
Il nuovo cofanetto Twin Peaks: From Z to A è ovviamente disponibile su Amazon, ed è immancabile nella collezione di ogni fan della serie.
Nel cofanetto, che rappresenta la versione definitiva e sicuramente più completa in fatto di collezione, sono incluse le versioni blu-ray delle tre stagioni, la conversione in 4K Ultra HD di due episodi: il pilot originale del 1990 e l'elogiata Parte 8, ottavo episodio del revival.
Ma non solo. Dal punto di vista multimediale, inclusi nella raccolta ci sono anche Fire Walk With Me, il lungometraggio del 1992 che racconta le vicende di Laura Palmer ancora in vita, una grossa quantità di contenuti bonus, un'intervista di 90 minuti con protagonisti Kyle MacLachlan (Dale Cooper nella serie) e Sheryl Lee (Laura Palmer) in cui viene raccontata l'esperienza con Lynch e il suo modus operandi, le versioni integrali delle esibizioni musicali che abbiamo avuto modo di apprezzare in Twin Peaks: The Return, nonché un discorso con Harry Goaz e Kimmy Robertson che si scambiano aneddoti del loro tempo trascorso lavorando su Twin Peaks.
Insomma, un regalo che nessun cultore della serie può lasciarsi sfuggire.