Dopo una lunga ed estenuante attesa, finalmente i fan di tutto il mondo possono tirare un sospiro di sollievo: la prossima stagione di True Detective inizia a prendere forma!
Nel mese di settembre avevamo annunciato che le riprese per la terza stagione erano ufficialmente iniziate (potete leggere l'articolo qui).
Nelle ultime ore l'attrice Carmen Ejogo è stata infatti confermata all'interno del cast, la quale lavorerà al fianco di Mahershala Ali, annunciato già tempo addietro.
La Ejogo è meglio conosciuta per i suoi ruoli nei film Alien: Covenant, Selma e Fantastic Beasts: The Crimes of Grindewald.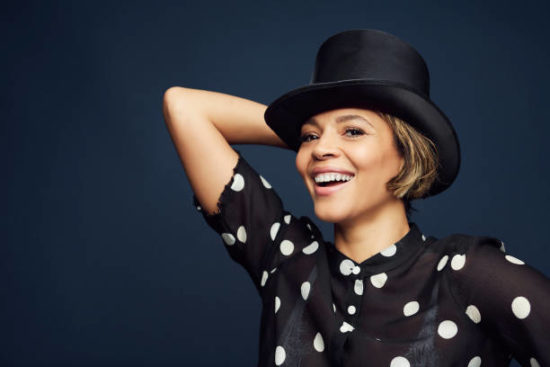 La terza stagione della Serie antologica, prodotta dall'emittente televisiva HBO, racconterà la storia di un macabro crimine nel cuore della cittadina di Ozarks. Andando avanti il mistero peggiorerà sempre di più e la trama si svilupperà in tre periodi separati.
Il personaggio che interpreterà la Ejogo si chiama Amelia Reardon, un'insegnante dell'Arkansas, la quale avrebbe un legame con due dei bambini scomparsi nel 1980.
Mahershala Ali avrà il ruolo di Wayne Hays, detective della polizia di stato, che indagherà sul caso.
Nic Pizzolatto, il creatore di True Detective, tornerà per questa stagione non solo come showrunner ma anche come sceneggiatore della Serie, mentre dietro la cinepresa a dirigere tutto e tutti ci sarà Jeremy Saulnier.
All'interno della squadra dei produttori esecutivi ci saranno anche due degli attori della stagione di debutto di True Detective: parliamo di Woody Harrelson e Matthew McConaughey.
Ad ogni modo, in questo periodo possiamo vedere la Ejogo nella seconda stagione della Serie antologica The Girlfriend Experience, in onda sull'emittente Starz; mentre sul grande schermo la vedremo, prossimamente, in Roman J. Israel, Esq. insieme ad un'altra colonna portante del cinema, ovvero Denzel Washington.

Cosa ne pensate di questa scelta?
Inizia il conto alla rovescia!