# #
Inizia finalmente a delinearsi il team che metterà in atto la Serie Televisiva di The Witcher. 
Ma chi adatterà gli otto romanzi dello scrittore polacco Andrzej Sapkowski per l'emittente Netflix?
La notizia arriva proprio da Variety, che ha confermato la presenza di Lauren Schmidt Hissrich come produttrice esecutiva e showrunner dell'attesa Serie Tv.
# #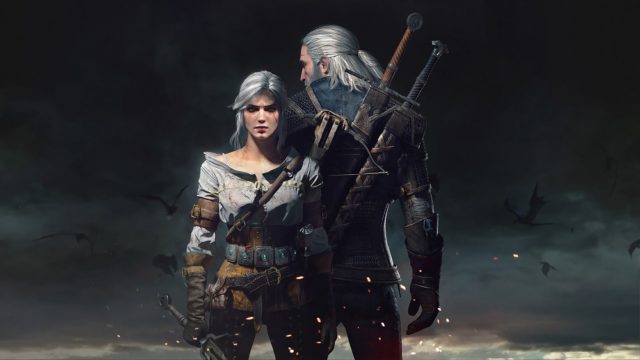 La Hissrich è soprattutto nota per aver scritto e prodotto altre due Serie Televisive per Netflix, che hanno avuto un certo successo fra il pubblico di tutto il mondo: Daredevil e The Defenders.
Sapkowski, creatore della saga avrà invece il ruolo di consulente creativo, supportando così la showrunner nella fase di adattamento; CD Projekt RED, capo della serie di videogiochi ispirati a The Witcher, non avrà invece alcun ruolo all'interno di questo nuovo progetto.
# #
Lo Show sarà co-prodotto da Sean Daniel e da Jason Brown, soci dell'azienda Sean Daniel Company; insieme a loro figureranno come produttori Tomek Baginski e Jared Sawko.
Ma per chi non ne fosse a conoscenza, di cosa tratta esattamente questa saga di libri?
Al centro della trama troviamo, appunto, i witcher, i quali sono cacciatori di mostri di cui fa parte il nostro protagonista: Geralt di Rivia. Per poter combattere – e sconfiggere, anche con l'aiuto di poteri soprannaturali – queste creature mostruose, i cacciatori subiscono delle modifiche a livello fisico, allenanodosi anche duramente.
Al momento le informazioni sono pari a zero.
Non sappiamo chi farà parte del cast, né abbiamo una data d'inizio produzione o di rilascio della Serie Televisiva. La domanda però che tutti gli appassionati della saga si stanno ponendo è: The Witcher sarà in CGI o un live-action?
Inoltre, non è stato ancora rivelato da quale romanzo (l'ultimo pubblicato nel 2013, La Stagione delle Tempeste) gli autori vorranno partire con questo progetto.