La serie televisiva di The Witcher, prodotta e distribuita dalla piattaforma Netflix, ha aiutato le vendite dell'omonimo videogioco secondo alcuni sondaggi. Sebbene, come sappiamo, la serie televisiva segua i libri scritti dall'autore Andrzej Sapkowski molto più da vicino e presenti una diversa interpretazione dello stesso materiale sorgente rispetto ai videogiochi, è riuscita a generare un rinnovato interesse da parte del pubblico.
Il capitolo della saga videoludica The Witcher 3 ha debuttato nel 2015. Ampiamente considerato come un capolavoro nel suo genere, è rimasto popolare dalla sua uscita, ispirando persino una versione per la console Nintendo Switch anni dopo che il gioco è apparso sugli scaffali.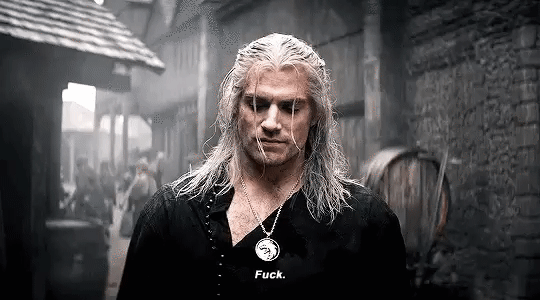 Un nuovo rapporto di The NPD Group rivela che lo show di Netflix sta dunque aumentando notevolmente le vendite dei giochi. La società di ricerca afferma che le vendite di The Witcher 3 sono aumentate del 554% a dicembre 2019 rispetto all'anno precedente. Gran parte di ciò è dovuto anche grazie alla presenza del gioco per Nintendo Switch, ma non del tutto. Le vendite sulle altre piattaforme sono ancora aumentate del 63%.
La stessa società ha anche rivelato che le vendite dei libri sono aumentate del 562% in seguito al rilascio della serie televisiva, un enorme aumento per il mondo della stampa. La serie stessa vanta alcuni numeri sorprendenti. Un impressionante 75% degli spettatori che hanno iniziato il primo episodio ne hanno visto almeno il 90%.
The Witcher, sia su Netflix che sui videogiochi, è immensamente popolare tra i fan. Mentre per avere un altro capitolo del videogioco dovremo aspettare per un po' di tempo (la CD Projekt RED sta attualmente lavorando sull'attesissimo Cyberpunk 2077), lo show non mostra alcun segno di volersi fermare.
Non è dunque chiaro se e quando i fan della saga fantasy vedranno un altro gioco, ma data la continua popolarità di The Witcher, è probabile che gli appassionati lo vedranno ad un certo punto.