# #
La settima stagione di The Walking Dead è ormai alle porte: ricomincerà sul canale statunitense AMC il 23 ottobre. Oltre ad avere la curiosità di scoprire come proseguono gli eventi dopo il grande cliffhanger dell'ultima stagione, i fan hanno una nuova, buona ragione per gioire.
# #
The Walking Dead ha ottenuto infatti il rinnovo per l'ottava stagione, annunciato dalla stessa AMC. L'ottava stagione andrà in onda alla fine del 2017 e inizierà con il centesimo episodio della serie. Lo sceneggiatore e showrunner Scott Gimple si occuperà delle nuove puntate.
"È un onore lavorare ancora con Robert Kirkman, Scott Gimple e tutto il cast e la troupe, persone che lavorano duramente, alla realizzazione di The Walking Dead. E, cosa più importante, un grazie va a tutti quei fan che ci permettono di portare in vita questa serie straordinaria" ha commentato il presidente della AMC, Charlie Collier.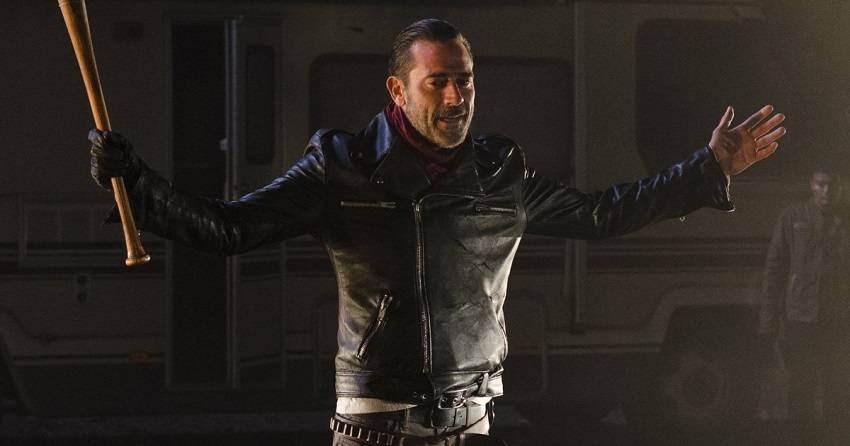 La sesta stagione di The Walking Dead si è conclusa con un cliffhanger in cui Negan (Jeffrey Dean Morgan) minacciava Rick e il suo gruppo con la sua Lucille, la mazza da baseball avvolta nel filo spinato. Durante il panel alla convention Comic-Con a San Diego quest'estate, l'attore Andrew Lincoln (che interpreta Rick Grimes) ha confermato che gli spettatori scopriranno quale personaggio è stato ucciso durante il primo episodio della settima stagione. Le speculazioni dei fan su chi possa essere la vittima sono state tante durante questi mesi. Robert Kirkman, creatore del fumetto omonimo su cui si basa la serie, ha garantito che la rivelazione ripagherà dell'attesa.
# #
Inoltre, secondo alcune indiscrezioni, pare che le vittime di Negan saranno più di una. Quest'affermazione proviene direttamente dall'attore Jeffrey Dean Morgan, il quale ha affermato in un'intervista che Negan non ucciderà solo una persona nel primo episodio. "Non ha paura di farsi un bagno nel sangue" ha detto l'attore. Tuttavia, queste sono supposizioni che troveranno conferma o smentita una volta visto l'episodio il 23 ottobre.