**QUESTO ARTICOLO CONTIENE SPOILER SULL'ULTIMO EPISODIO DI THE WALKING DEAD**
Durante l'ultimo episodio mandato in onda di The Walking Dead è successo veramente di tutto. La EW ha intervistato la showrunner Angela Kang e sono emersi dei particolari davvero interessanti. Nella puntata Judith cattura Negan mentre fugge da Alexandria, eppure lui la convince a lasciarlo andare. La showrunner commenta così:
"​​Negan vuole davvero uscire da lì. Penso che in quel momento, lui almeno crede di essere sincero con Judith. Negan è in quel momento della sua vita in cu sta cercando di capire come andare avanti dopo essere stato in prigione. La principale differenza che abbiamo con il fumetto è che ci troviamo in una linea temporale diversa".
Poi il giornalista le chiede di giocare a questo gioco: "e se…". Gli pone una domanda per ricreare un nuovo scenario possibile che avrebbe potuto prendere la serie tv: Ma se il Santuario non fosse stato vuoto? E se i Salvatori fossero stati ancora lì e lo avessero accolto a braccia aperte?: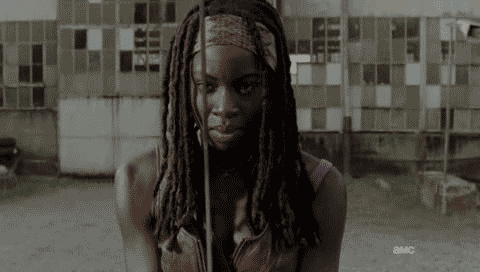 "Penso che in quella versione, se la gente fosse lì, avrebbe potuto tornare indietro di nuovo. Allora è interessante chiederci: dove va da lì? Questo è un diverso tipo di storia. Penso che la cosa con Negan sia, fondamentalmente, che è una persona che vuole stare con altre persone. È una specie di sbruffone. A lui piace dire alla gente le cose. Non c'è niente di divertente nell'essere da soli a farlo, quindi sapevamo che volevamo archiviarlo e che doveva, alla fine, tornare ad Alessandria e fare una scelta. Penso che se avesse trovato tutte le persone, le avrebbe salvate".
Parliamo dell'introduzione della figlia di Alpha, Lydia. Angela Kang racconta di questo nuovo personaggio che troviamo anche nei fumetti. La ragazza, che si presenta con gli occhi dolci, in realtà non sappiamo se sia affidabile o meno. E questo è qualcosa che scopriremo nel corso della stagione!