ATTENZIONE: questo articolo contiene spoiler sull'ottava stagione di The Walking Dead!
Si è appena conclusa l'ottava stagione di The Walking Dead. Una stagione che ha scatenato diverse reazione tra i fan: c'è chi l'ha apprezzata e chi invece ha percepito l'ennesimo calo della Serie Tv.
La nona stagione di The Walking Dead è gia stata confermata e una delle questioni che più hanno preoccupato i fan è stato l'eventuale abbandono della Serie da parte di Lauren Cohan (ne abbiamo parlato qui).
L'attrice, che nella Serie Tv interpreta Maggie Greene, aveva infatti rifiutato di rinnovare il contratto per una nuova stagione. Il motivo di questa decisione risiede nella richiesta di uno stipendio pari a quello di Andrew Lincoln (Rick) e Norman Reedus (Daryl). Successivamente ha anche firmato un contratto per un'altra Serie Tv, Whiskey Cavalier. I fan temevano il peggio.
Lauren Cohan ha finalmente preso una decisione. L'attrice sarà nella nona stagione di The Walking Dead!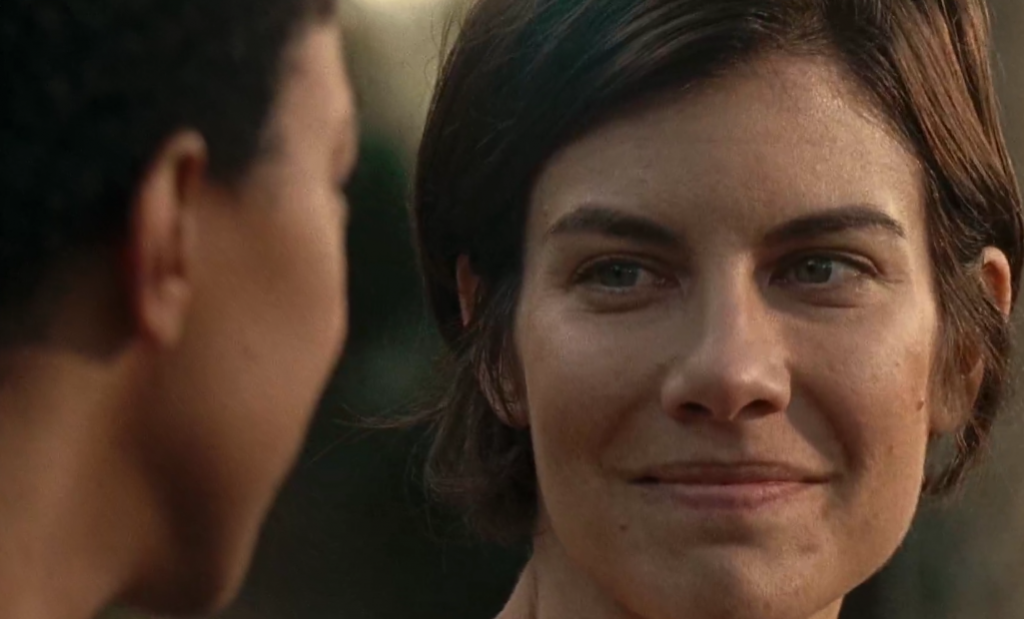 Lauren Cohan ha confermato la sua decisione durante un'intervista con Entertainment Weekly. Ecco le sue parole:
Ritornerò. Per quanto riguarda la storyline di Maggie, c'è ancora molto da raccontare.
La presenza di Lauren Cohan nella nona stagione di The Walking Dead è ormai certa. Ma i dettagli del contratto non sono stati rivelati. L'attrice potrebbe essere ancora un series regular, oppure avere un ruolo secondario. Considerando però il finale dell'ottava stagione della Serie, non possiamo che aspettarci una forte presenza di Maggie.
L'ultima puntata di The Walking Dead ha mostrato un faccia a faccia tra Rick e Negan. La vita di quest'ultimo è stata risparmiata da Rick, che ha preferito salvare il nemico. Maggie non ha però approvato questa decisione. La donna è determinata: vuole vedere Negan, che ha tolto la vita a suo marito, morto. L'episodio finale si è concluso con Maggie che pianificava una specie di vendetta nei confronti di Rick.
Questo finale anticipa tensioni nel gruppo. Ci sarà sicuramente un confronto di idee tra Rick e Maggie. Lauren Cohan non potrà quindi avere un ruolo secondario. La sua presenza è importante e l'AMC non poteva lasciarsela scappare!