# #
Jon Bernthal è stato uno dei protagonisti di The Walking Dead, il suo personaggio Shane è stato il migliore amico di Rick (Andrew Lincoln) nonché rivale d'amore. Ma non è durato a lungo perché è stato ucciso durante una scena particolarmente brutale della seconda stagione. Da allora, data la sua importanza è tornato in un flashback. Nonostante sia stato nello show solo per due stagioni, Jon ha ammesso di essere felice che Shane sia stato ucciso.
# #
Parlando con Marc Maron, ha detto: "Ho adorato quel personaggio, era un personaggio così bello. Ma poi mi sono stancato, guardando indietro posso dire che fare The Walking Dead è stata una delle cose migliori che accadessero nella mia carriera e essere ucciso è stato altrettanto buono".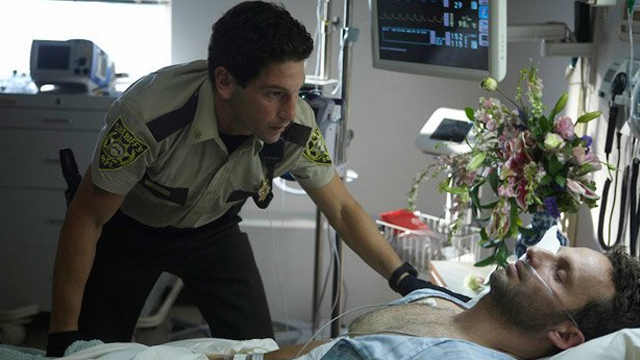 # #
Sicuramente non ha danneggiato la carriera di Jon dato che ha ottenuto un ruolo importante nella serie tv The Punisher di Netflix e Marvel. Purtroppo, come vi abbiamo annunciato in questo articolo The Punisher, insieme agli altri supereroi Marvel presenti su Netflix, è stato cancellato. Il povero Jon si è detto molto amareggiato così come Eminem che si è scagliato contro Netflix per la cancellazione.
Con il passare delle stagioni, arrivati alla nona di The Walking Dead anche Rick ha detto addio alla serie dichiarando di voler passare più tempo con la sua famiglia. La nona stagione della serie tv AMC sta attualmente andando in onda ed è giunta all'undicesimo episodio. Questa stagione di The Walking Dead si chiuderà il 1° aprile con il sedicesimo episodio. La serie è stata, inoltre, rinnovata per un decima stagione. Questo dovrebbero rendere felici i fan, ma purtroppo non tutti pensano che il rinnovo sia stata la scelta più giusta.