Le cose stanno diventando sempre più difficili per una delle serie televisive più longeve degli ultimi tempi: The Walking Dead.
Nelle ultime stagioni, il dramma dei sopravvissuti che combattono orde di zombie ha continuato a scendere sia nelle classifiche che nella sua audience. Oltre a ciò, con gli anni, perdere delle stelle come Andrew Lincoln e Lauren Cohan non ha sicuramente aiutato.
Nonostante la serie stia prendendo una piega migliore, ora più di quanto non lo sia stata negli ultimi anni, e che l'emittente televisiva AMC sta riportando Cohan all'ovile per il futuro, lo show fa ancora fatica.
La premiére di domenica scorsa, "Lines We Cross", sembrerebbe essere stato l'episodio meno visto nella storia della serie.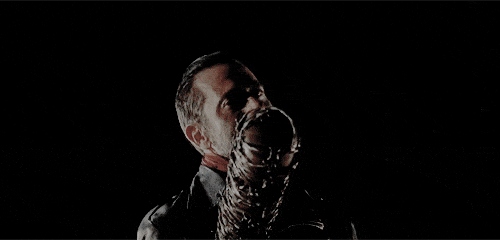 Secondo il magazine Deadline, la premiére della decima stagione di The Walking Dead ha visto solo 4 milioni di persone sintonizzarsi dal vivo, il 34% in meno rispetto alla premiére della stagione scorsa.
Ma non solo: il 3% in meno rispetto all'episodio "The Calm Before", che è andato in onda a marzo e che era stata la puntata con l'indice d'ascolto più basso della sua storia fino a quel momento.
Il nuovo episodio ha ottenuto un punteggio di 1,4 nell'ambita fascia demografica 18-49, la più bassa di ogni premiére stagionale per la serie.
Tutto ciò è sicuramente visto come una brutta notizia per The Walking Dead, anche se c'è un lato positivo in questa storia.
Il servizio di abbonamento a pagamento AMC Premiere ha rilasciato la premiére della decima stagione una settimana prima del suo debutto televisivo. Molte persone, probabilmente, hanno pagato il servizio di abbonamento e hanno guardato l'episodio in anticipo, rendendo così gli indici d'ascolti televisivi più bassi.
In futuro, AMC continuerà a rilasciare i nuovi episodi in anticipo per il servizio streaming, ma non con lo stesso preavviso riservato per la premiére. Gli episodi della decima stagione saranno disponibili in streaming 48 ore prima di essere trasmesse in televisione.
Vi ricordiamo che The Walking Dead va in onda ogni lunedì su Sky.