The CW sta sviluppando una serie drammatica basata sul libro The Strange Case of the Alchemist's Daugther di Theodora Goss. Per chi non lo sapesse il libro, e di conseguenza anche la serie, saranno ambientati nella Londra vittoriana e avranno come protagoniste due giovani donne radicalmente diverse – una figlia del Dr. Jekyll l'altra di Mr. Hyde. Scoprono di essere sorellastre quando una serie di macabri omicidi appaiono collegati al loro defunto padre. Si uniscono con altre figlie sconosciute ma straordinarie per elevarsi al di sopra delle norme sociali e portare alla luce il mistero delle loro origini.
L'ex presidente della CBS Entertainment, Glenn Geller, sarà produttore esecutivo sotto la sua bandiera di Gellervision, insieme a Ellen Goldsmith-Vein, Jeremy Bell, D.J. Goldberg e il gruppo di Gotham Eddie Gamarra. CBS Television Studios produrrà la serie e se il progetto dovesse andare in serie, sarebbe il primo adattamento per Theodora Goss.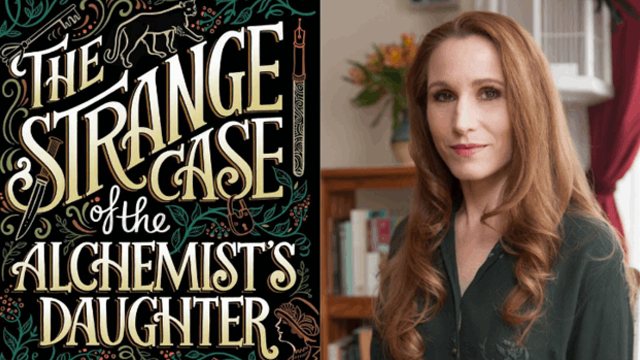 Goss è l'autrice di molte pubblicazioni vincitrici del World Fantasy Award, tra cui la raccolta di racconti "In the Forest of Forgetting". È stata finalista per i premi Nebula, Locus, Crawford, Seiun e Mythopoeic, oltre che per il Tiptree Award Honor List, e il suo lavoro è stato tradotto in undici lingue. Insegna letteratura e scrittura all'Università di Boston e nel programma MFA Stonecoast.
The Strange Case of the Alchemist's Daugther, è stato pubblicato nel 2017 inoltre è stato il primo romanzo della serie di libri di The Extraordinary Adventures of the Athena Club di Goss. Seguito da European Travel for the Monstrous Gentlewoman, che è stato rilasciato nel 2018. Le opere di Theodora  includono la raccolta di racconti In the Forest of Forgetting (2006); Interfèces (2007), un'antologia di racconti co-editata da Delia Sherman; Voices from Fairyland (2008).
Conoscevate già le opere di Theodora Goss? Siete entusiasti per questo nuovo progetto? Fatecelo sapere nei commenti