In onda dal 2010 al 2017, Pretty Little Liars ha tenuto fan di tutto il mondo incollati allo schermo desiderosi di scoprire chi fosse -A. Dal mondo di Rosewood sono nati due spin-off, Ravenswood e The Perfectionists: entrambi non sono riusciti a eguagliare il successo della serie madre.
La Freeform ha deciso di non rinnovare The Perfectionists per la seconda stagione. La serie TV si ferma così ai dieci episodi della prima stagione.
C'erano alte aspettative per questo spin-off. Protagoniste sono Alison (Sasha Pieterse) e Mona (Janel Parrish), personaggi già presenti in Pretty Little Liars.
Lo spin-off è scritto e prodotto da I. Marlene King (creatrice della serie madre). L'autrice è affiancata nella produzione da Alloy Entertainment e Warner Horizon Scripted Television.
Così come Pretty Little Liars, The Perfectionists nasce dai libri di Sara Shepard.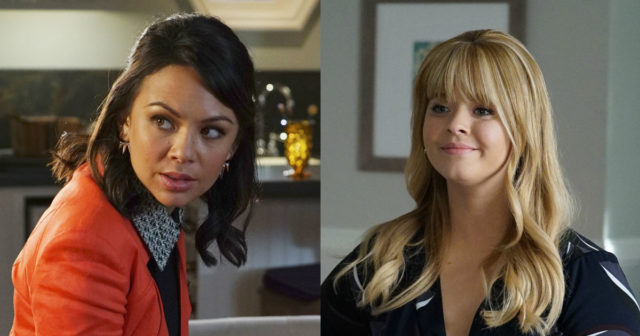 Non più ambientato a Rosewood (Pennsylvania) ma a Beacon Heights (Oregon), The Perfectionists racconta una storia piena di segreti oscuri e nascosti.
Gli alunni della Beacon Heights University vivono nell'ansia di adeguarsi agli altissimi canoni imposti dalla temibile Claire Hotchkiss. In quest'ambiente apparentemente tranquillo avviene all'improvviso un omicidio. Mentre i protagonisti cercano di risolvere il mistero, diventa chiaro che dietro ognuno di loro ci celano segreti e bugie.
Nel cast insieme a Alison e Mona ci sono nuovi personaggi: Ava (Sofia Carson), aspirante fashion designer; Caitlin (Sydney Park) aspirante politica; il violoncellista Dylan (Eli Brown) e Taylor (Hayley Erin). Nei panni di Claire Hotchkiss troviamo Kelly Rutherford, che ricordiamo per aver interpretato Lily van der Woodsen in Gossip Girl.
(Attenzione: seguono spoiler sul finale)
Oltre al mistero principale (chi ha ucciso Nolan) il finale ha introdotto un altro mistero: qualcuno, chiamato "Il Professore" sa che è stata Taylor ad aver sparato al fidanzato di Caitlin e cerca di minacciare i protagonisti sfruttando le loro più grandi paure.
Purtroppo, però, non sapremo come proseguono le vicende dei perfezionisti.