Le nove stagioni di The Office ci hanno fatto ridere a crepapelle ma anche commuovere in diverse occasioni, ecco motivo per cui i fan non riescono a farne a meno. Proprio in nome degli spettatori Rainn Wilson si dice favorevole a un ritorno della serie.
In questo periodo di quarantena lo show ha raggiunto una popolarità stratosferica grazie alla possibilità di vedere e rivedere gli episodi in streaming su diverse piattaforme.
Dwight Schrute è pronto a tornare
Proprio per questo motivo si pensa di organizzare una reunion o addirittura un reboot della serie comica. Proprio Rainn Wilson, l'interprete dell'eccentrico Dwight, si è detto del tutto disponibile a far tornare The Office.
Mi piacerebbe rivisitare The Office. Ho detto a Greg Daniels (creatore e showrunner della serie) che mi piacerebbe fare qualcosa. Si stanno preparando per metterlo su Peacock. Forse un giorno faremo qualcosa. È divertente. Sento cose come "Non possiamo fare nulla perché abbiamo concluso perfettamente questo spettacolo e non vogliamo fare nient'altro". Ma poi qualcuno manderà un'idea che è semplicemente assurda e non so cosa pensare. Si spera, un giorno. I fan lo adorerebbero davvero. Questa è la cosa che conta di più. I fan adorerebbero davvero vedere quei personaggi di nuovo e fare un'esperienza nuova con loro.
Peacock sceglierà il destino di The Office
Per Wilson quindi è solo questione di tempo prima che The Office torni con nuovi episodi. Sembra però essere fondamentale la gestione riservata ai contenuti di Peacock che potrebbe anche decidere di non investire in un ritorno della serie.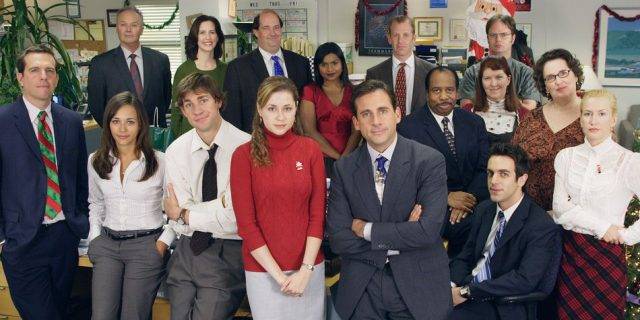 Nonostante questo gli spettatori non vedono l'ora di scoprire cosa è accaduto agli impiegati dell'ufficio di Scranton in questi ultimi anni. Non c'è da dubitare che l'amministrazione di Peacock possa venir influenzata dal grande seguito della serie americana.