Il prossimo anno la Disney debutterà nel campo dello streaming con la propria piattaforma e con un catalogo di contenuti originali. Fra questi, una serie televisiva intitolata The Mandalorian: il prodotto farà parte del franchise della saga di Star Wars e sarà esclusivo Disney.
All'inizio di questo anno, quando si vociferava del progetto, l'azienda Lucasfilm aveva annunciato il coinvolgimento del regista Jon Favreau per dirigere la serie televisiva. E proprio in questi giorni è incominciata la produzione.
I dettagli sulla serie televisiva sono al momento sotto chiave, ma la sinossi di The Mandalorian è stata rilasciata direttamente dal regista:
Dopo le storie di Jango e Boba Fett, un altro guerriero emerge nell'universo di Star Wars. The Mandalorian è ambientato successivamente la caduta dell'Impero e prima della nascita del Primo Ordine. La serie seguirà le vicende di un pistolero solitario nella profondità della galassia, lontano dalle autorità della Nuova Repubblica…
Attualmente si sa ben poco di chi andrà a comporre il cast dello show, ma una notizia, finalmente, ha fatto breccia.
Il sito Variety ha riportato che l'attore Pedro Pascal sarebbe in trattative per interpretare il ruolo di protagonista con Lucasfilm. Niente è ancora certo, ma voci di corridoio fanno sapere che mancherebbe poco per ufficializzare la sua presenza in The Mandalorian.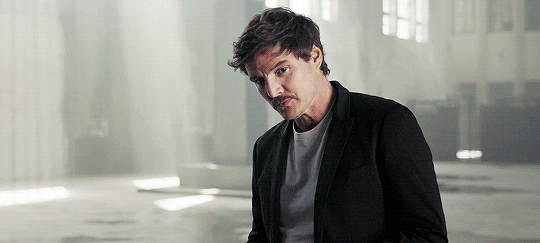 Negli ultimi anni la figura di Pascal, in particolar modo nel mondo della televisione, si è fatta sempre più presente, facendosi così conoscere a un maggior numero di telespettatori. Inizialmente visto nella serie tv Game of Thrones, nel ruolo di Oberyn Martell, l'ultima apparizione dell'attore è in Narcos, prodotto da Netflix.
Alcune notizie hanno riportato l'intenzione della Disney di voler fermarsi per un tempo indefinito con i film, dopo l'uscita dell'Episodio IX.
Le serie televisive come The Mandalorian, dunque, riusciranno a mantenere l'attenzione del pubblico sul franchise di Star Wars nell'attesa?