La quarta stagione debutterà proprio in questi giorni, ma l'emittente Syfy ha deciso di rinnovare prima The Magicians. La serie tv, in onda dal 2016, è un adattamento televisivo dei romanzi di Lev Grossman. Nel corso di questi anni, lo show ha ricevuto critiche solo positive e gli appassionati sono aumentati di numero: malgrado il tema principale sia la magia, gli autori hanno presentato la serie tv per una fascia di spettatori adulta, ottenendo il risultato sperato.
La popolarità di The Magicians si può associare anche al fattore Netflix: di fatto, la piattaforma streaming presenta la serie tv nel proprio catalogo, un modo semplice ed efficace per portare lo show a più persone possibili. Probabilmente quando la quarta stagione sarà disponibile sul Netflix, la quinta stagione debutterà sull'emittente televisiva.
I produttori esecutivi e showrunner di The Magicians hanno commentato con queste parole la notizia:
Non potremmo essere più felici o emozionati di evocare un altro anno di magia e tutto ciò che comporta: amore, odio, lealtà, tradimento, sesso, linguaggio volgare, droghe, dei combattenti, mostri e nemici più pericolosi di tutti. Altri esseri umani. Abbiamo i migliori sceneggiatori, produttori, registi, attori e membri del gruppo multiverso. Ecco quanto fortemente crediamo in questo: chiunque cerchi di affogare uno solo di loro sarà maledetto. E abbiamo le bambole voodoo per farlo.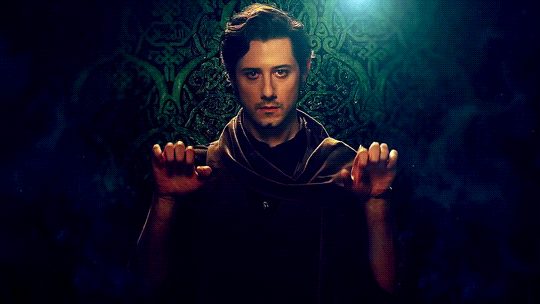 É certamente una notizia che toglie un po' di pressione dalle spalle dei numerosi fan della serie televisiva; dopo la cancellazione sorprendente di The Expanse, in molti pensavano che la prossima sarebbe stata The Magicians. Tutto ciò, invece, dimostra che l'emittente televisiva crede fortemente a questo progetto e che lo show sta dando i risultati sperati, fattore decisivo per un rinnovo.
La quarta stagione di The Magicians ha debuttato ieri, 23 gennaio.