Netflix continua a puntare sul genere fantasy: realizzerà la serie The letter for the King, adattamento del libro omonimo dell'autore olandese Tonke Dragt.
Questa nuova serie fantasy segue il viaggio di uno scudiero incaricato di consegnare una lettera riservata al re. Lungo la strada verrà coinvolto in una magica profezia.
Netflix ha rilasciato la sinossi ufficiale di The Letter for the King:
"The Letter for the King è la storia di un crudele principe che minaccia di gettare il mondo nell'oscurità, mentre un giovane scudiero di nome Tiuri comincia un epico viaggio per consegnare una lettera segreta al re.

Lungo la strada, si trova inaspettatamente al centro di una profezia magica che prevede l'ascesa di un eroe che può sconfiggere il principe e riportare la pace.

Se riuscirà a sopravvivere al viaggio, Tiuri dovrà imparare cosa significa essere un vero cavaliere – e un vero leader".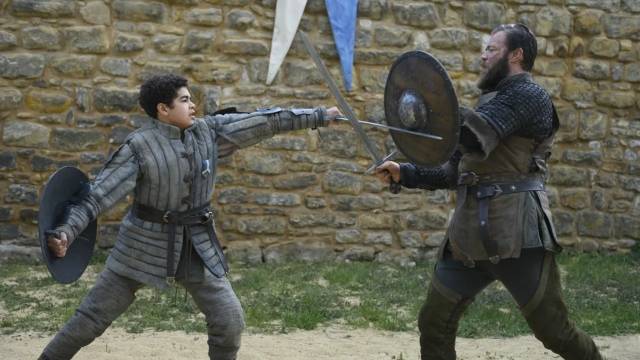 Protagonista nei panni di Tiuri sarà Amir Wilson, che recentemente ha partecipato alla serie Tv Queste Oscure Materie nel ruolo di Will Parry. Ad affiancarlo c'è Ruby Serkis (Lo Hobbit), figlia di Andy Serkis, nei panni di Lavinia.
Il cast comprende anche Thaddea Graham (The Race) che interpreterà Iona, Islam Bouakkaz (After Life) nei panni di Arman, l'esordiente Jack Barton in quelli di Foldo e Jonah Lees (Sun Records) nel ruolo di Jussipo. Il re, chiamato Favian, sarà interpretato da Yorick van Wageningen (47 Ronin), mentre il principe crudele, Viridian, avrà il volto di Gijs Blom (La Famiglia).
Il romanzo è stato scritto pensando un pubblico di giovani, quindi dalla serie TV non dovremmo aspettarci lo stesso livello di nudità e violenza di The Witcher o Game of Thrones.
La serie è scritta da Will Davies (Dragon Trainer) e filmata in Nuova Zelanda. La prima stagione sarà composta da sei episodi da un'ora e arriverà nella primavera del 2020.