Dopo il successo avuto fra i Golden Globe e gli Emmy Awards, Hulu ha annunciato che all'interno The Handmaid's Tale ci sarà una nuova attrice.
Il nome non dovrebbe risultare nuovo per gli appassionati di Serie Televisive: la vincitrice di un Emmy, Cherry Jones, figurerà nella seconda stagione dello Show.
Un piccolo indizio: il suo personaggio è stato semplicemente menzionato in alcuni flashback di una delle protagoniste. Ebbene sì, la Jones avrà il ruolo della madre di June/Offred (interpretata da Elisabeth Moss).
La Moss ha commentato la notizia così:
Cherry era la mia scelta ideale per la parte. Le abbiamo mandato la sceneggiatura, ci ha risposto con una simpatica email ed ha detto sì quasi immediatamente. Il suo è un personaggio letterario terrificante che ora verrà alla luce per la prima volta e quindi, per me, era importante chi lo interpretasse. Ne ero ossessionata per settimane e disturbavo tutti – prima che qualcuno decidesse a parlarne. 
Per l'occasione, l'emittente produttrice ha diffuso un'immagine che ritrae l'attrice in una scena della prossima stagione.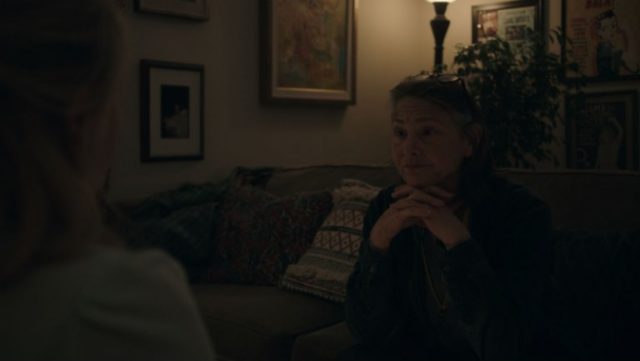 Bruce Miller, lo showrunner di The Handmaid's Tale, ha confessato che l'idea d'introdurre la madre di June era presente sin dalla prima stagione – ma non c'è stato mai tempo.
Abbiamo pensato molto a lei. La madre di June è un personaggio importante nel libro e rappresenta un tipo interessante di femminismo, apparentemente legato a quell'epoca. I ricordi di June su sua madre e del suo attivismo sono molto vibranti nel libro, quindi abbiamo parlato di lei dal primo gionro della prima stagione, e non mi è sembrato abbastanza per renderle giustizia. Nella seconda stagione, la menzioniamo un po', ma non vogliamo trascurare la sua storia. E' una storia che vogliamo, invece, raccontare: è uno dei personaggi più memorabili.
The Handmaid's Tale è l'ultimo ruolo nel mondo del piccolo schermo per la Jones; precedentemente l'attrice ha recitato in: American Crime, Black Mirror, Transparent.
Lo Show tornerà ad aprile, con tredici nuovi episodi.