The Good Place sta giungendo ad una conclusione. Un'amara sorpresa per tutti quei fan che, in un modo o nell'altro, speravano in una sua continuazione. L'annuncio è arrivato come un fulmine a ciel sereno: malgrado l'indice d'ascolto fosse sceso con l'ultima stagione, la prospettiva che lo show potesse andare avanti c'era eccome.
La serie prodotta dall'emittente NBC segue Eleanor Shellstrop (Kristen Bell) arrivare in un utopico aldilà di un quartiere pacifico di persone le cui azioni, anche se vivi, sono state abbastanza positive da consentire loro l'ingresso. Presto viene rivelato che Eleanor è stata mandata lì per sbaglio, prendendo il posto di un avvocato per i diritti umani con lo stesso nome. La presenza di Eleanor comincia a influenzare negativamente la tranquillità del quartiere e lei deve imparare a essere una persona migliore per sistemare le cose.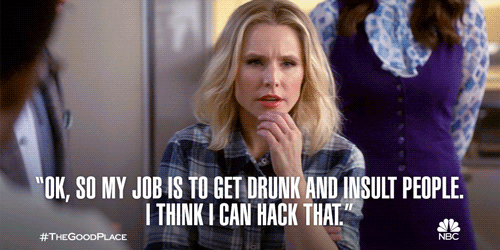 Ogni finale di stagione vede un cambiamento importante nella struttura della serie: questo significa che The Good Place non è come una sitcom. Lo show deve essere visto sin dal primo episodio per poter capire pienamente ogni mutamento. Oltre ad essere un modo per apprezzare a pieno questa serie televisiva.
La notizia che la quarta stagione di The Good Place sarà l'ultima proviene dal creatore e showrunner Michael Schur, che ha condiviso le notizie su Twitter:
Il ragionamento adottato da Schur è che il numero di episodi alla fine della quarta stagione sarà abbastanza per cui lo show avrà raggiunto il suo corso. Non volendo rischiare di rendere la serie televisiva stagnante, si preferisce concluderlo in modo naturale.
La popolarità di The Good Place è in gran parte dovuta alla sua costante scrittura di alta qualità, allo sviluppo continuo, alla crescita dei suoi personaggi e alle sue trame fantasiose in un mondo surreale ma credibile. È anche degno di nota per i suoi sforzi nel ritrarre la diversità.
Condividete questa decisione?