La Fox, dopo l'annuncio dell'arrivo di due nuove comedy (delle quali vi abbiamo parlato in questo articolo), porterà nel suo palinsesto una nuova Serie Tv dedicata al mondo degli X-Men: The Gifted. Infatti, tutti i fan della Marvel saranno contenti di sapere che, non molto tempo fa, è stato rilasciato il trailer della nuova Serie Tv Fox, che potrete trovare alla fine dell'articolo.
The Gifted racconterà di una coppia di genitori che scoprono che i loro figli possiedono dei poteri. La famiglia sarà costretta a scappare da un governo ostile e si unirà a un gruppo di mutanti, lottando per la propria sopravvivenza.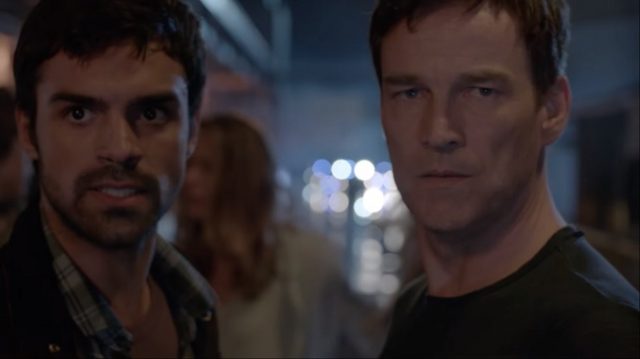 Il cast è formato da Stephen Moyer (True Blood) nel ruolo di un avvocato assistente del procuratore distrettuale; Amy Acker (Angel, Person of Interest) sarà la moglie dell'avvocato; Sean Teale (Skins, Reign) sarà il mutante Eclipse; Jamie Chung (Gotham, C'era una volta) interpreterà la mutante Blink; Coby Bell (Burn Notice – Duro a morire); Emma Dumont (A passo di danza, Aquarius) vestirà i panni di Polaris; Blair Redford (The Lying Game) sarà Thunderbird, il capo del gruppo di mutanti;  Natalie Alyn Lind (The Goldbergs); e, infine Percy Hynes White (Between).
The Gifted, scritta da Matt Nix (Burn Notice – Duro a morire), sarà diretta da Bryan Singer, già regista della maggior parte dei film sugli X-Men. Tuttavia, non è ancora stata rilasciata una data di uscita.
La Serie Tv sarà prodotta dallo sceneggiatore insieme a Lauren Shuler Donner (Deadpool, X-Men), Simon Kinberg (Legion), Jim Chory (Heroes), Jeph Loeb (Smallville) e Bryan Singer.
Dal trailer The Gifted sembra promettere molto bene: piena di azione e di mutanti con poteri straordinari presenti, probabilmente, fin dall'episodio pilota!
Inoltre nel primo episodio ci sarà un cameo dell'immancabile Stan Lee.