Freeform ha deciso: con l'anno nuovo, la Serie Televisiva The Fosters si concluderà con questa quinta stagione. Ma non tutto è perduto, cari fan della Serie!
The Fosters, che tornerà con la sua seconda parte di stagione questo 9 gennaio, avrà un finale di Serie dalla durata di ben due ore! Inoltre, l'ultimo episodio sarà il numero cento.
Ma non è questa la lieta notizia per chi ha a cuore i protagonisti di The Fosters.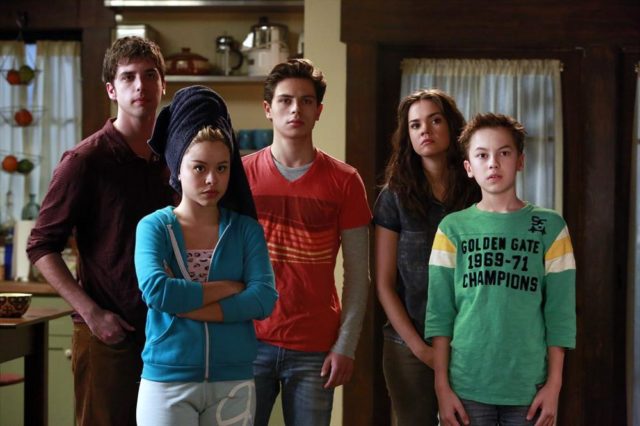 Nell'estate 2018, infatti, andranno in onda tre puntate, le quali saranno introduttive per lo spin off – ormai confermato – che vedrà come protagonisti due personaggi molto amati dai fan. Stiamo parlando di Callie e Mariana, interpretate rispettivamente dalle attrici Maia Mitchell e Cierra Ramirez.
La Serie Tv, che ancora non ha un nome, sarà composta da tredici episodi totali e, avverrà, molti anni dopo dalla conclusione di The Fosters; le due giovane donne inizieranno la loro vita da adulte nella città di Los Angeles.
Callie continuerà ad essere coinvolta nel servizio sociale, mentre Mariana sarà immersa nel mondo tecnologico. Inoltre, un altro membro della Serie madre potrebbe unirsi alle due protagoniste, anche se non è stata confermata come notizia e chi potrebbe essere il fortunato. In particolare, la speranza per i creatori dello spin off è avere ogni personaggio di The Fosters comparire, almeno una volta, nella nuova Serie Televisiva.
Lo spin off verrà guidato dai produttori esecutivi Bradley Bredeweg, Peter Paige e Joanna Johnson.
Ora che i ragazzi stanno crescendo, è tempo di portarli fuori nel mondo, di vederli mentre fanno strada nell'età adulta, nella loro ricerca d'identità ed amore; ma non solo, nella conquista dei loro sogni e scopi in questo mondo in continua evoluzione.
Che cosa ne pensate? La decisione presa è stata quella giusta da parte dell'emittente?