Appello straordinario: si annunciano i signori lettori che per scrivere questo articolo sono stati utilizzati un fiume di spoiler abbastanza succosi che riguardano la quarta stagione di The Flash, si prega di procedere con cautela e consultare se serve il foglietto illustrativo (tipo qui troverete tutto quello che vi serve).
Maggio si è portato con se tutti i finali di stagione, tra cui quello della terza stagione di The Flash. E' vero siamo rimasti delusi alla fine (la sottoscritta più di di tutti), l'estate è alle porte e in attesa del Comic Con di San Diego usufruiamo di queste piccole anticipazioni sulla quarta stagione di The Flash.
In particolare spenderemo il nostro tempo parlando del nuovo villain che arriverà a Central City: Clifford DeVoe o come lo conosciamo nell'universo di The Flash, Il Pensatore. A differenza degli altri due cattivi delle precedenti stagioni, questa volta pare proprio che il velocista scarlatto non dovrà fare gare con nessuno, resterà si spera "The Faster Man Alive".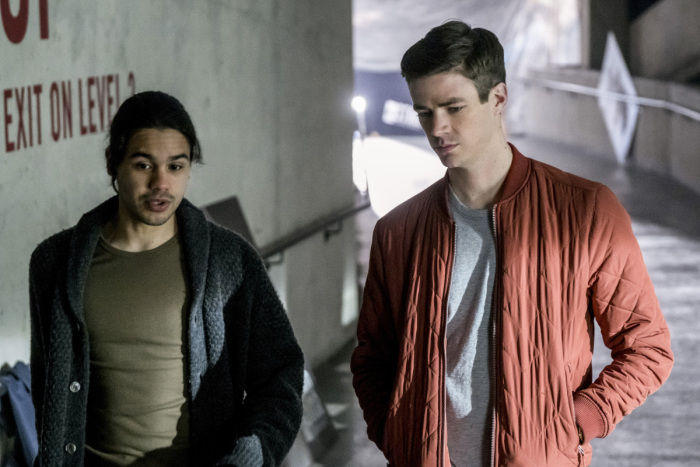 Conosciamo meglio questo nuovo cattivo: il Pensatore è una creatura della Gardner Fox datata 1943.  Clifford DeVoe (il suo nome da civile) nasce come uno degli avversarsari di Jay Garrick ma che è riuscito ad affrontare anche Barry Allen e Wally West. La sua peculiarità è l'utilizzo di apparecchi scientifici che lo aiutano a sviluppare la telecinesi e il controllo mentale, con il Cappello Pensante con il solo scopo di organizzare il lavoro dei criminali.
DeVoe prima di diventare il Pensatore cerca di cambiare Central City utlizzando la giustizia. Diventa procuratore distrettuale ma dopo aver sabotato un caso molto importante viene invischiato negli affari della mafia locale. Viene ingaggiato da Hunk Norvock proprio per le sue abilità di "pensatore", qualità che Norvock utilizzerà per tenersi fuori da prigione.
Cosa dovremmo aspettarci? Riuscirà questo nuovo cattivo a ridare un ritorno alle origini alla Serie tv?