# #
Il diciottesimo episodio della terza stagione di The Flash ha lasciato un Barry Allen in balia di una decisione. Alla fine il velocista scarlatto andrà incontro a quello che lo aspetta… nel futuro! Infatti, guidato dalle parole di Abra Kadabra, correrà verso il 2024.
# #
Una volta arrivato nel 2024, il Barry del presente si darà da fare per ritrovare i suoi amici. Si accorgerà presto che in questo futuro, post mortem di Iris West (interpretata da Candice Patton), i sopravvissuti del Team Flash subiranno degli stravolgimenti, soprattutto emotivi.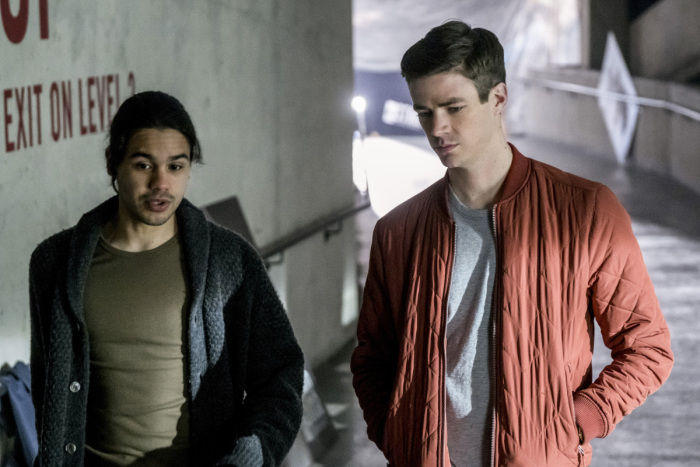 # #
Tutto ciò accadrà il 25 aprile quando andrà in onda in America il 19esimo episodio della terza stagione di The Flash intitolato"The Once and Future Flash". 
Candice Patton si è espressa a tal proposito:
È un futuro in cui Iris è stata uccisa, e tutti sono cambiati a causa di questo
Inutile dire che il Barry del presente farà visita ad un Barry del futuro, totalmente sconvolto in quanto non potrà mai dimenticare il fatto di non essere riuscito a salvare, insieme al resto del team, la sua futura moglie.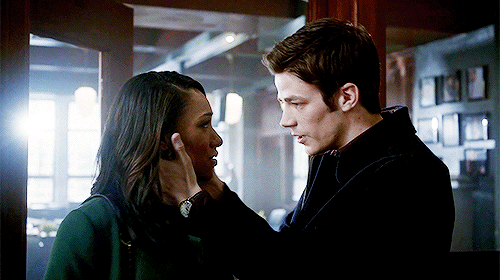 Secondo Andrew Kreisberg, dovremmo prepararci psicologicamente perché questi ultimi cinque episodi della terza stagione di The Flash saranno "spaventosi, drammatici ma anche esilaranti". Poi ha aggiunto:
Qualcosa di tragico sta per accadere alla fine della stagione. La stagione non finirà senza che qualcuno perda la vita o venga ferito gravemente o qualcosa del genere
Nulla è confermato riguardo la possibile morte di Iris, quindi dovremmo aspettarci di tutto e potremmo dire addio ad un personaggio a noi caro. C'è chi ipotizza una possibile morte per Caitlin Snow (interpretata da Danielle Panabaker), soprattutto dopo le ultime dichiarazioni da parte di Tom Felton:
Dovremo utilizzare alcuni metodi piuttosto duri per fermarla
Chissà quali altre conseguenze porterà questo ennesimo viaggio nel tempo di Barry…