La quarta stagione di The Flash si è appena conclusa, il cattivo come sempre è stato battuta e in casa Flash c'è un clima di apparente serenità. Beh, se pensiamo che i nostri sospetti sulla ragazza misteriosa si sono rivelati fondati, non così tanta serenità. Le prime indiscrezioni sulla quinta stagione di The Flash ci suggeriscono il possibile cattivo con cui avrà a che fare il velocista scarlatto.
In "We Are The Flash" abbiamo avuto la spiegazione del perché Nora abbia infranto la regola Numero Uno che uno speedster non dovrebbe mai infrangere (ma che puntualmente il padre fa): non viaggiare indietro nel tempo. Una teoria molto gettonata sul web a che vedere con l'esplosione nel finale di stagione. Si percepisce uno stacco nella scena nell'attimo in cui Marlize afferma che Barry potrebbe non sopravvivere. Potrebbe anche darsi che Nora (nome della figlia di Barry e Iris) sia tornata indietro nel tempo per salvare Barry.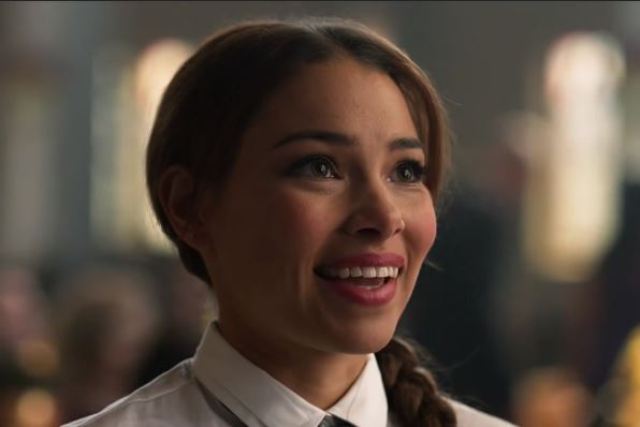 Ecco come: morto Barry, Iris scopre di essere incinta e porterà avanti la gravidanza, crescendo sua figlia da sola. Ad un certo punto nell'adolescenza Nora scoprirà di aver ereditato i poteri dal padre e, così come Barry, incasinerà la timeline tornando indietro a salvarlo.
THS ha rivelato che si sono aperti i casting per un nuovo personaggio: Desmond Paull. Si cerca infatti un uomo di qualsiasi etnia. Desmond sarà un metaumani semi-immortale che ha la capacità di disabilitare le abilità degli altri metaumani. Desmond sarà in missione per liberare Central City dai suoi metaumani la prossima stagione. THS ha anche associato la sua figura a la versione del cattivo del libro a fumetti David Hersch aka Cicada.
Creato nel 2001 da Geoff Johns, Cicada ha guadagnato i suoi poteri dopo essere stato colpito da un fulmine nel tentativo di porre fine alla sua vita. Dal momento che il cattivo non ha acquisito le sue abilità dall'esplosione dell'acceleratore di particelle, spiegherebbe perché non è emerso fino ad ora. Il produttore esecutivo di The Flash, Todd Helbing non ha confermato ma ha rivelato che il finale della quarta stagione include qualche suggerimento a proposito:
Quello che succede più spesso è che spariamo un sacco di cose nel finale che vengono sempre tagliate. Sarebbe stato il tag alla fine dell'episodio. Ma lo tireremo fuori; il pubblico lo vedrà prima dell'inizio della stagione. Forse lo pubblicheremo online o al Comic-Con.
Cosa ci hanno tenuto nascosto?