# #
Netflix ha deciso di aprire questo 2018 con una Serie Tv che ha conquistato sin da subito il proprio pubblico. Parliamo di The End Of The F***ing World, prodotto in collaborazione con Channel 4.
La Serie aveva debuttato sul canale dell'emittente britannico, ma non aveva attirato una grande fetta di pubblico; la messa in onda sul colosso dello streaming ha raggiunto invece l'effetto desiderato.
# #
Malgrado non ci siano ancora conferme su una seconda stagione, le possibilità che Netflix e Channel 4 non rinnovino la Serie sono molto basse. Soprattutto dopo le numerose richieste degli appassionati di tutto il mondo e la critica che ne ha decantato le buone qualità. Ma, in particolar modo, per come è terminato l'episodio finale.
E se la The End Of The F***ing World dovesse ricevere il rinnovo, quando potremmo aspettarci una sua messa in onda?
# #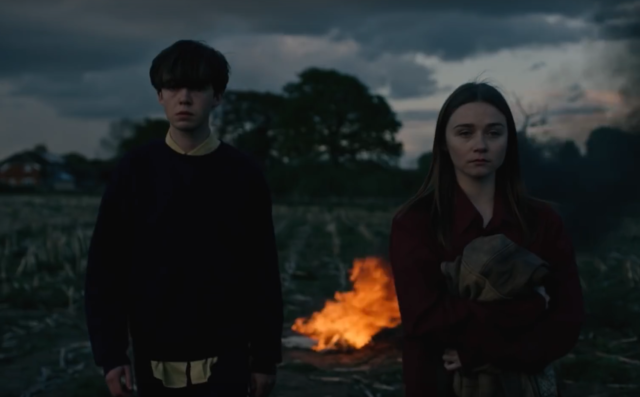 La produzione della prima stagione è iniziata ad aprile del 2017 e, successivamente, la Serie Tv ha debuttato su Channel 4 nel mese di ottobre; dopo la messa in onda del primo episodio, le seguenti puntate sono state rilasciate su All4. Se lo Show dovesse dunque continuare ad essere un successo, in particolar modo su Netflix, ci sarebbe l'opportunità di rivederla per la fine del 2018 o l'inizio del prossimo anno.
E se Channel 4 non volesse continuare con questo progetto? Senz'ombra di dubbio, Netflix potrebbe decidere di gestire la Serie per conto proprio.
The End Of The F***ing World, non sarebbe tale però senza i due protagonisti, James e Alyssa, interpretati rispettivamente da Alex Lawther e Jessica Barden, ragion per cui possiamo stare tranquilli di un loro ritorno sul piccolo schermo. Oltre ai due giovani e talentuosi protagonisti vedremo anche: Steve Oram, Christine Bottomley e Navin Chowdhry.
E voi, l'avete vista la Serie Tv? Che cosa ne pensate? Quali sono i vostri pronostici in merito al suo rinnovo?