# #
The Crown, la serie americana scritta da Peter Morgan per Netflix, (che per febbraio ci ha regalato un bel po' di titoli) è stata recentemente premiata ai Golden Globe come miglior Serie Tv drammatica e non ha alcuna intenzione di perdere questo primato nemmeno con la seconda stagione.
# #
Claire Foy (Wolf Hall) e Matt Smith (Doctor Who), interpreti rispettivamente della regina d'Inghilterra Elisabetta II e di suo marito il principe Filippo, sono già apparsi nel nuovo trailer, ma, secondo le ultime news, ci saranno nuove stelle nel cast.
Radio Times ha infatti annunciato che Matthew Goode, attore conosciuto sia sul piccolo schermo per il suo ruolo in The Good Wife sia al cinema per aver interpretato il linguista Hugh Alexander in The Imitation Game, al fianco di Benedict Cumberbacht e Keira Knightley, avrà un ruolo importante nella seconda stagione di The Crown.
# #
Ma di che si tratta esattamente? Secondo le ultime indiscrezioni, il bell'attore di Downtown Abbey sarà Anthony Armstrong-Jones, fotografo e regista britannico divenuto il Conte di Snowdon dopo aver sposato la sorella della regina Elisabetta II, Margaret.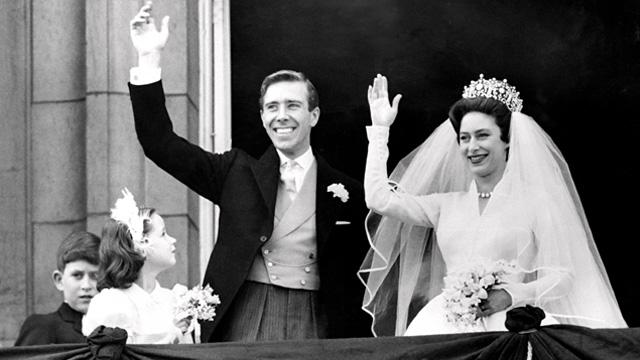 La giovane rimase sposata con il conte dal 1960 al 1978, dopo essere stata dissuasa dalla corte a sposare il colonnello eroe della RAF Peter Towsend, poiché divorziato e con figli. Dall'infelice matrimonio, segnato da alcol, droga e numerosissime amanti, nacquero due figli, David e Sarah.
Ovviamente per interpretare una figura tanto complessa e travagliata non si poteva che ricorrere ad un attore del calibro di Matthew Goode, che ha già dimostrato le sue eccellenti qualità in varie occasioni.
La seconda stagione di The Crown sarà disponibile sulla piattaforma streaming Netflix a partire da novembre 2017 e sarà incentrata, secondo quanto rilasciato dal creatore Peter Morgan, sulla crisi del canale di Suez, avvenuta nel 1956.
Infatti, proprio secondo Morgan, "la Gran Bretagna non sarebbe stata la stessa senza la crisi del canale di Suez".