Era chiaro da subito che il cast di The Crown sarebbe cambiato nel corso delle stagioni, data l'intenzione di coprire sei decadi da parte dell'autore Peter Morgan. Sappiamo già che per sostituire Claire Foy nel ruolo dell Regina Elisabetta II è stata scelta Olivia Colman, attrice molto amata in Inghilterra e conosciuta ai più per il suo ruolo di protagonista nella Serie crime Broadchurch.
Adesso un altro tassello va ad aggiungersi al grande disegno di The Crown. Da poche ore è stato infatti ufficialmente annunciato che Helena Bonham Carter è entrata a far parte del cast come interprete della Principessa Margaret, proseguendo l'ottimo lavoro iniziato da Vanessa Kirby.
L'ingresso della Carter aumenta così l'aspettativa dei numerosi fan per la nuova stagione, alcuni dei quali sono anche dispiaciuti di veder uscire di scena i volti a cui ormai erano affezionati; questo potrà però incentivare una nuova fetta di pubblico a iniziare la Serie, interamente disponibile su Netflix.
L'attrice è stata la musa e la moglie del regista Tim Burton e ha sempre lasciato memoria di sé in ogni film a cui ha preso parte, grazie alle sue potenti interpretazioni: dal ruolo di Ari nel Pianeta delle Scimmie alla terribile Bellatrix Lestrange nella saga di Harry Potter, dalla disturbata Marla in Fight Club alla consorte di Re Giorgio VI ne Il Discorso del Re. Ironia della sorte questa volta si trova a interpretare un ruolo ben diverso, anche se molto vicino, all'interno della famiglia reale britannica, quello dell'irrequieta e ormai più matura figlia di Re Giorgio VI e sorella di una Regina a cui, in ogni, modo si trova a dover sottostare.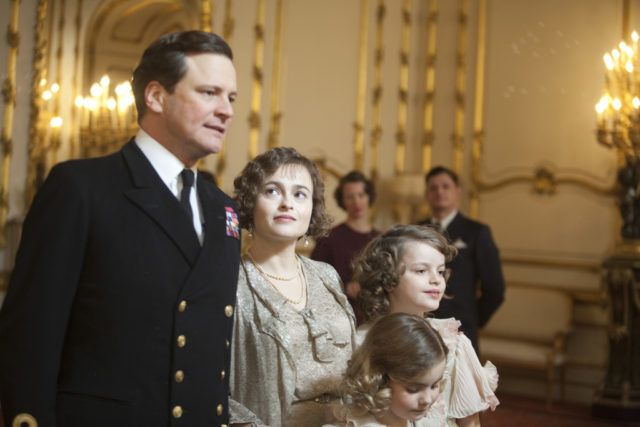 Manca ancora all'appello un altro dei ruoli principali di The Crown, quello del Principe Filippo interpretato da Matt Smith.
Intanto i numerosi fan di questo show non possono far altro che ringraziare Claire Foy e Vanessa Kirby per le loro straordinarie interpretazioni e per aver dato degnamente vita a un pezzo, quando piccolo, quando enorme, della nostra Storia Contemporanea.