The Crown ha trovato la sua Iron Lady. Gillian Anderson di X-Files (e recentemente di Sex Education) è stata scritturata come l'ex primo ministro Margaret Thatcher. La Anderson apparirà per la prima volta nella quarta stagione del dramma di Netflix. Il suo arrivo nel cast arriva ben prima della terza stagione, che non ha ancora una data, ma è prevista per il 2019. Come annunciato in precedenza, la terza stagione di The Crown andrà avanti fino agli anni '70. Olivia Colman assumerà il ruolo della regina Elisabetta II, interpretata prima Claire Foy. Tobias Menzies (Outlander), Ben Daniels e Helena Bonham Carter interpreteranno rispettivamente le versioni degli anni '70 del principe Filippo, Lord Snowdon e la principessa Margaret.
Completano l'ensemble reale Josh O'Connor nei panni del principe Carlo, Emerald Fennell nei panni di Camilla Parker Bowles, Erin Doherty nei panni della principessa Anna e Marion Bailey nei panni della regina madre. L'introduzione della Lady di Ferro indicherebbe che la quarta stagione di The Crown entrerà negli anni '80. Ricordiamo che la Thatcher è stata il primo Primo Ministro donna britannico dal 1979 al 1990.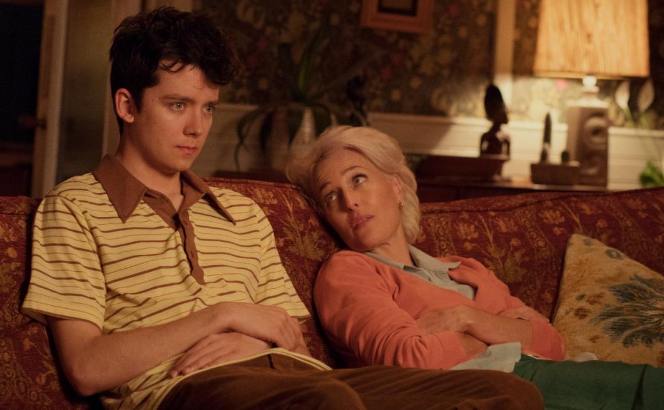 Varie voci di corridoio insinuano che tra la Regina e il Primo Minsitro non corresse buon sangue, soprattutto in quei undici anni di mandato. Pare che la Regina si riferisse a lei come a "quella donna". Ma dato che né la Regina né la Thatcher hanno parlato del loro rapporto privato in pubblico, è impossibile sapere con certezza quale sia la verità. Il biografo del Primo Ministror, Charles Moore, l'ha descritta come "quasi paralizzata" parlando della sua relazione con il monarca e nervosa durante i discorsi in pubblico.
Vedremo in seguito come The Crown saprà portare in scena la relazione tra le due donne più importanti d'Inghilterra.