Sappiamo tutti che la seconda stagione di The Crown sarà l'ultima in cui vedremo Claire Foy e Matt Smith nei rispettivi ruoli della Regina Elisabetta II e di Principe Filippo, dato che la produzione metterà in scena dalla terza stagione attori più anziani. Nessuno del cast sa chi saranno i sostituti che prenderanno il posto dei protagonisti attuali, tranne una persona: la Foy è infatti l'unica a conoscenza, ma l'attrice non ha alcuna intenzione di fare questa rivelazione. Ai giornalisti in occasione del British Film Institute (BFI) London Film Festival, ha dichiarato:
"So chi lo farà e non ve lo dico.. E' molto emozionante, grandioso e fantastico!"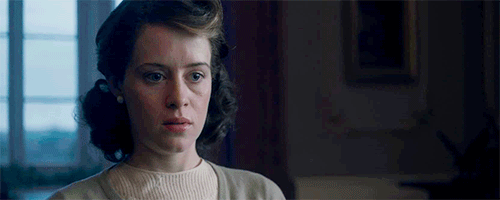 Il concetto di base utilizzato dagli autori di The Crown è di mostrare circa ogni decennio della vita della famiglia reale inglese e sin dall'inizio avevano messo in chiaro che non avrebbero invecchiato di trenta, quaranta o cinquant'anni con trucco e parrucco gli attori. Durante l'intervista rilasciata, la Foy ha continuato così:
"Sapevo sin dall'inizio che avrei fatto solo due stagioni. Sono molto, molto grata di aver avuto un periodo meraviglioso nell'interpretare quel ruolo e di aver creato delle amicizie per la vita e di aver trascorso il tempo migliore in assoluto. Quindi sono molto, molto riconoscente e stupita che posso andare e sperare di fare altre cose".
Da ciò si evince che la Foy non prova rancone nel non poter continuare la Serie Tv, anzi, ha confessato che non vede l'ora di guardare le possibili future stagioni e chi avrà la fortuna di interpretare la Regina Elisabetta II non incontrerà alcun ostacolo, essendo il team della Serie Tv straordinario.
"Ho preso quel ruolo da altre persone che l'hanno avuto prima di me. Quindi è nella natura del ruolo che si continuerà a reincarnare e che questa storia continui ad essere raccontata".
Secondo voi chi sarà la prossima attrice ad interpretare la Regina?